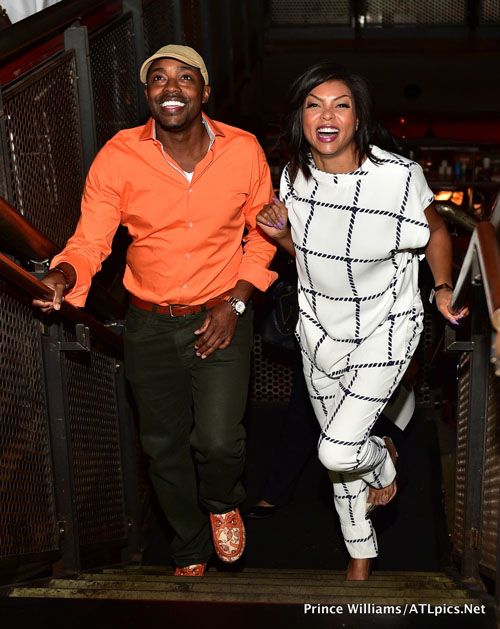 Taraji P. Henson and Will Packer have reunited once again. And this time, they're laughing it up at the No Good Deed screening in Atlanta. Pics inside…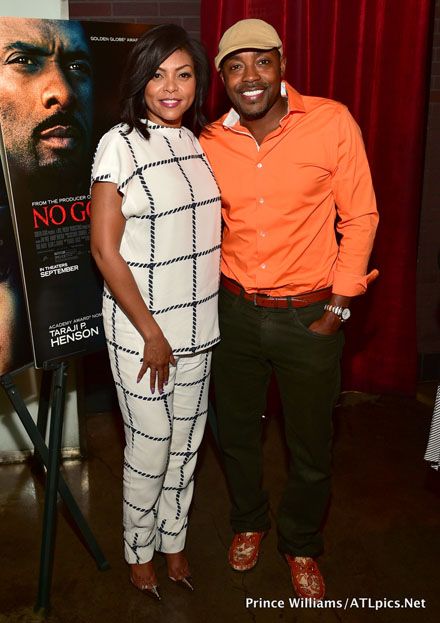 After getting silly on the carpet with co-star Idris Elba for the L.A. screening earlier this week, Taraji P. Henson linked up with producer Will Packer for the No Good Deed screening at the Strip Atlantic Station in Atlanta last night.
It was like a family reunion since they both worked on the box office hit Think Like A Man 2. So, they're doing it again with their new crime thriller film that we can't wait to check out.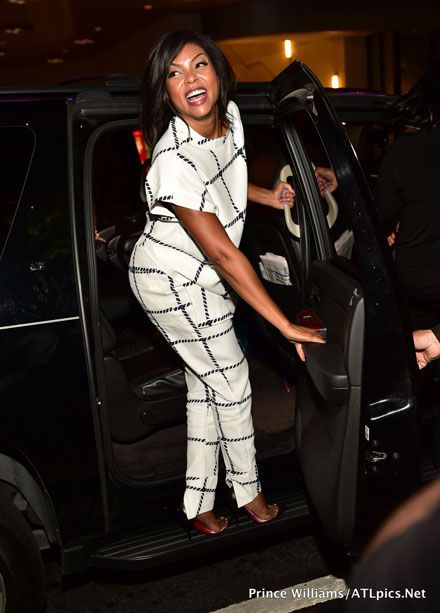 In the film, Taraji plays a devoted wife and mother-of-two named Terri. She's living the ideal suburban life in Atlanta up until Colin (Idris' character), a charming but dangerous escaped convict, shows up at her door claiming car trouble. Terri offers to help but soon realizes she's fighting for the survival of her children and herself once he invades her home and terrorizes her family. 
Let it be known....Idris can invade us ANY time....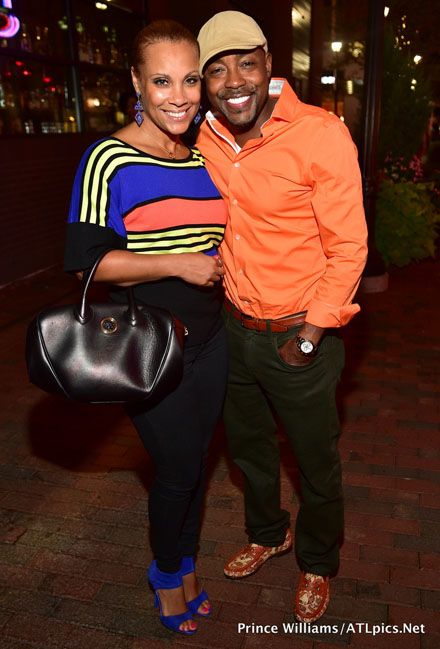 Will brought his fiancée Heather Hayslett with him to the screening. Lovely couple.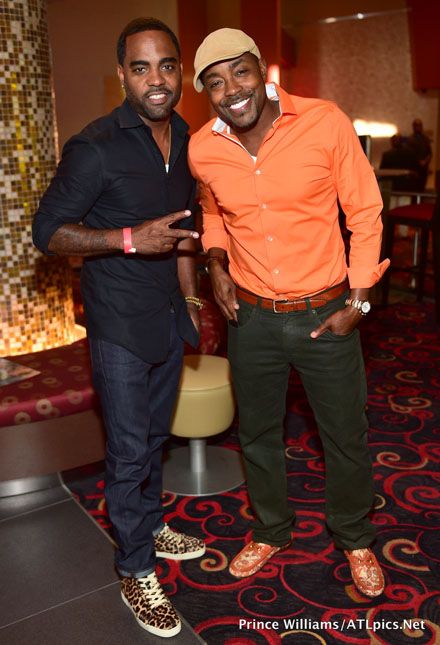 While his wife Kandi Burruss parties it up with her "RHOA" castmates in San Juan, Todd Tucker came out to support.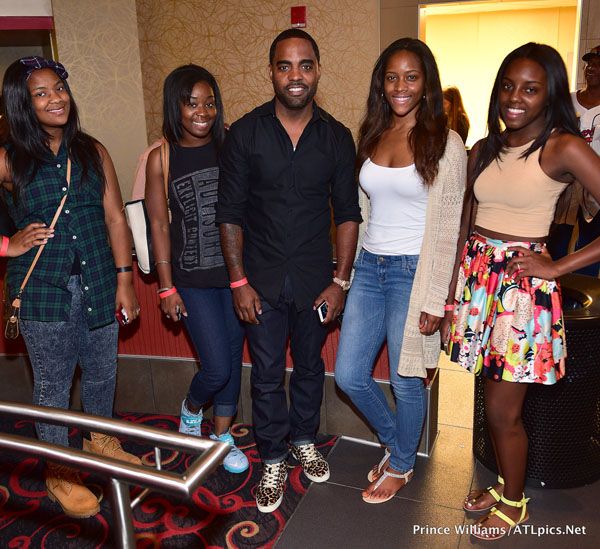 And be brought his daughter Kaela, his step-daughter Riley and friends along to check out the new flick.
Radio personality Kenny Burns came out to support his homie.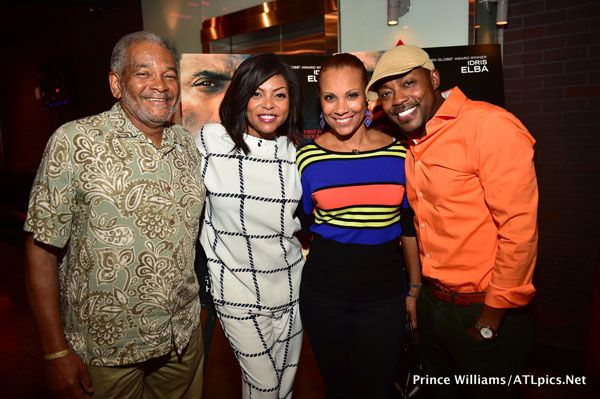 Nice!
Before they checked out the film, Taraji and Will had a little fun answering questions and talking about the movie.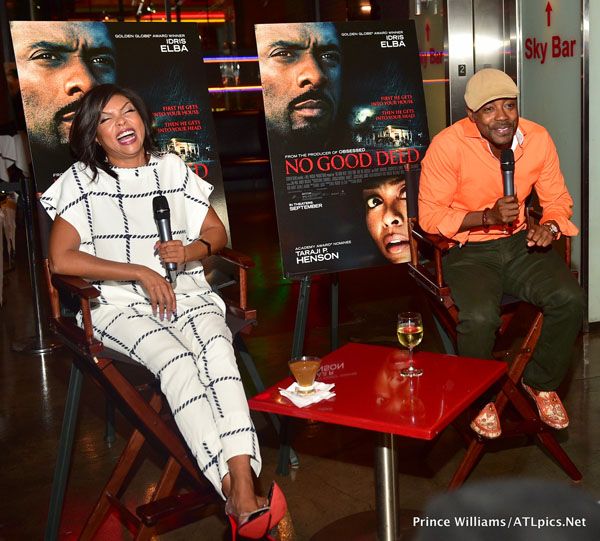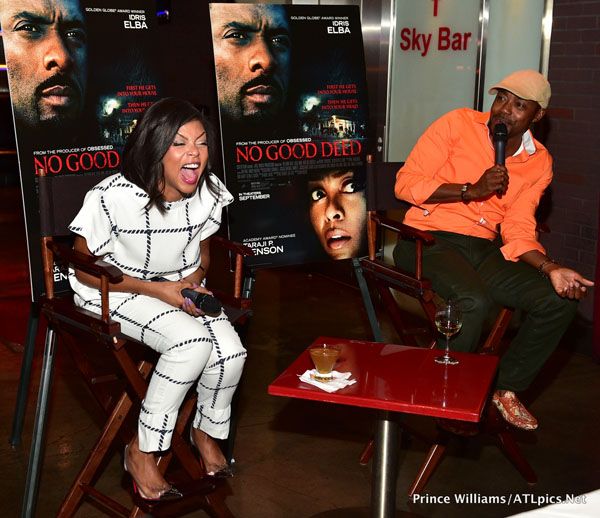 Her laugh cracks us up.  We're on the fence about her look for the night though...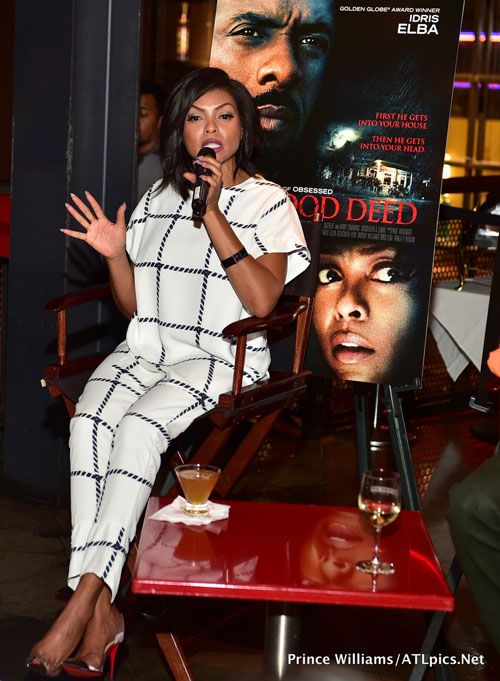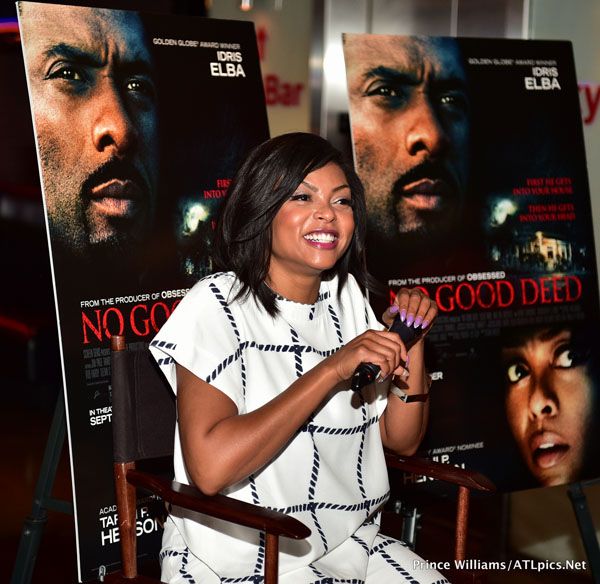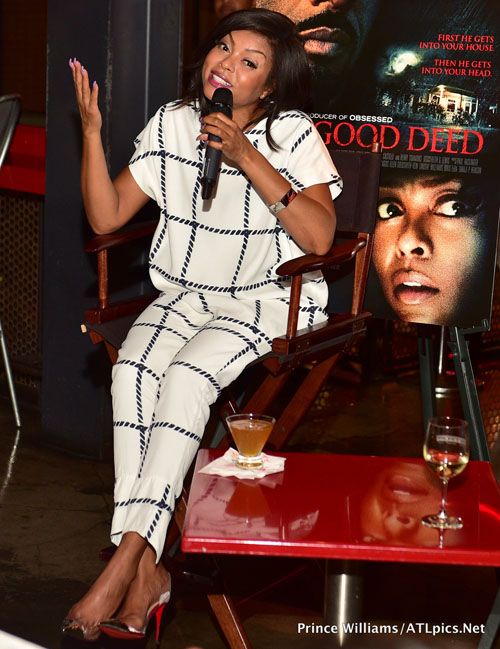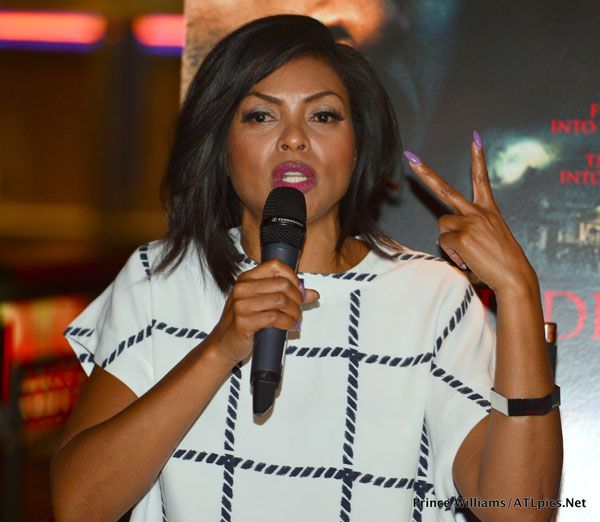 You feelin' it?
Here's a clip of Taraji talking about how she stays grounded in the film industry:
Fun times! No Good Deed hits theaters September 12th.
Photos: ATLpics.net