Kanye West and wife Kim Kardashian West were spotted dining out in LA last night.  See their date night candids inside....
If you believe the tabloids you see at the check-out counter that Kim and her family usually feed info to, Kanye & Kim are on the outs and there are many rumors floating around. Are the divorcing?  Are they fighting? Are they separating?  Ar they really in a sexless marriage?
Last night, Kim and Kanye put some of those rumors to bed (at least for a moment) when they were spotted dining out The Little Door restaurant in LA.  At least we know Kim isn't alone ALL the time....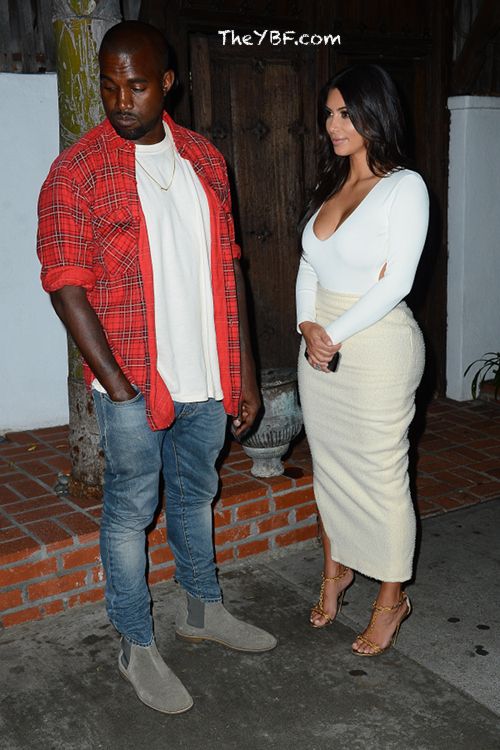 In other KimYe rumors, in addition to the bad press coverage she and her sisters got as the texted their way through the Michael Brown moment of silence at the 2014 MTV VMAs, there are also reports who say Kim (who is allegedly pissed certain folks--supposedly Beyonce--didn't come to her wedding) and her sisters (Kendall& Kylie) left BEFORE Beyonce received the Video Vanguard Award after her performance.  They really could have just been trying to beat the crowds out of the venue... 
Chile... 
Photos via Splash