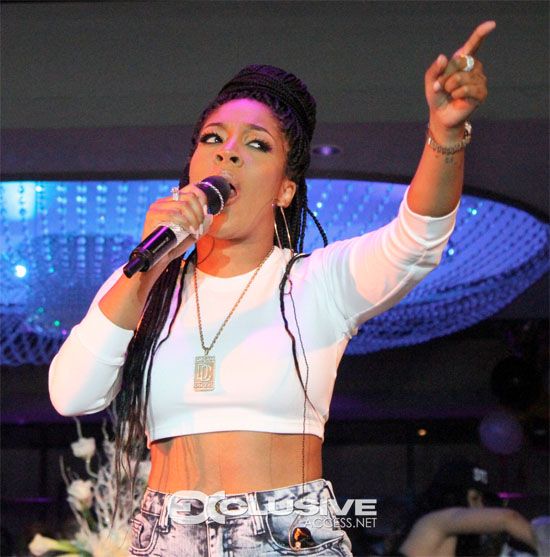 K. Michelle put on a live show for Touch the Mic Tuesdays in Fort Lauderdale last night. And if you look closely, you can see she's rockin her Dream Chasers medallion. Mmhmm…more inside….
Last night, K. Michelle and her long Poetic Justice braids took the stage at Cafe Iguana Pines megaplex for a live performance in Fort Lauderdale, FL, sponsored by Hennessy VS.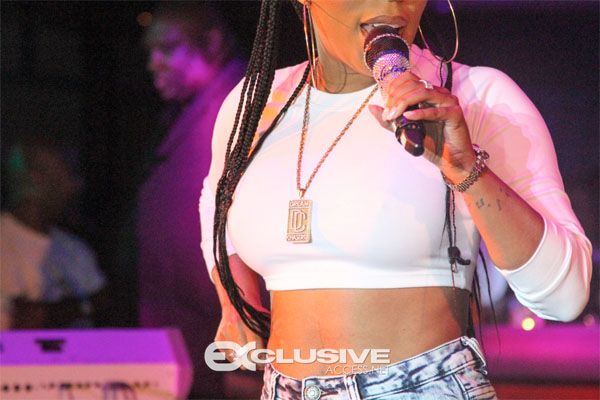 The "Can't Raise A Man" singer performed some tracks from her debut album Rebllious Soul before a packed house of screaming fans. And as you can see, chick was stanning for incarcerated rapper Meek Mill. She was flexin' in her Dream Chasers medallion and during her performance she stopped to sing the hook of Meek's "Who You're Around" featuring Mary J. Blige.
She also shouted out, "FREE MEEK" in between tracks.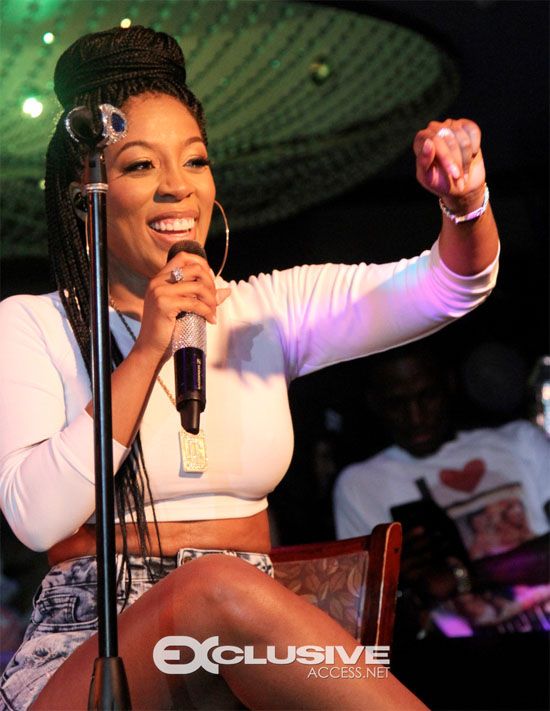 We're sure you all remember the fallout between K and her former friend Elle Varner. In a recent interview with Hot 97, K revealed the real reason she called out Elle on social media. And according to her, it had nothing to do with Meek Mill. The "VSOP" singer claims she came for the "Cold Case" singer because she stole one of her favorite songs to use for herself.
But it sounded more like she was butt-hurt because Elle was hanging out and hugging up on her"boo" Meek.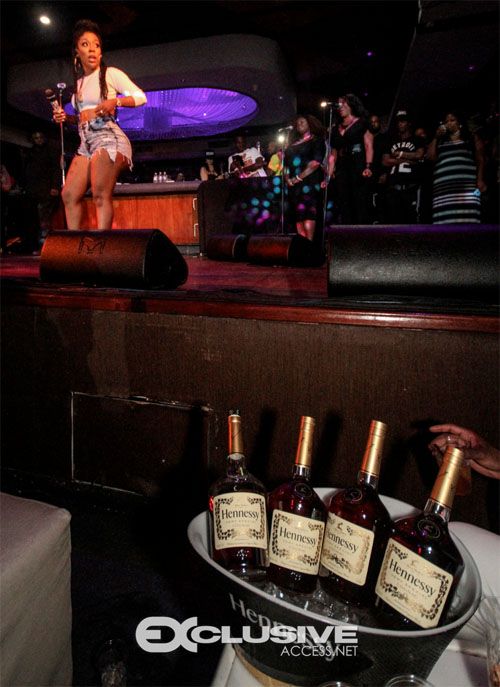 That booty of hers....
Also in the building:
"SisterHood of Hip Hop" star and Warner Bros. Records labelmate Brianna Perry came out to support looking cute in her cut-off shorts and blonde colored cropped bob.Werecently caught up with the budding rapper where she dished on following her dreams and receiving her college degree. Check that out here.
Fun times.
Photos: ExclusiveAccess.Net