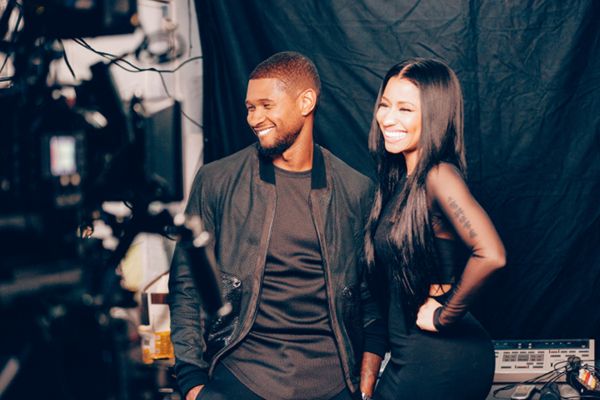 Just two days after Usher and Nicki Minaj lit up the MTV VMAs stage with a booty-bumping performance of "She Came To Give It To You", Ursh has released the official video.  Check it inside....
Usher is back in the club, dancing it up and giving "You Don't Have To Call" tease.  In his brand new video for "She Came To Give It To You," Ursh flexes his dance skills while keeping his eye on one lucky lady in particular - "Hit The Floor" star (and professionally trained ballerina) Taylour Paige.
In the Philip Andelman-directed video, the singer teams up with Nicki Minaj halfway through the song for her to spit a few bars, and the night ends upside down....on a rooftop.  Check it below:
The song serves as the second single from his upcoming eighth studio album, UR.
Photo Credit: Jordan Taylor Wright