Nicki Minaj is readying the release of the visuals to her new track "Anaconda". And she called on her YMCMB labelmate Drake to make a cameo in the new video. Peep the arousing stills and listen to YMCMB rapper Tyga's new track "Erryday" inside…
"My ANACONDA don't…My ANACONDA don't won't none unless you got buns hun"—We're sure Drake wasn't saying that when Nicki Minaj was backing up her ASSets on him as they filmed for Nicki's latest video.
The "Pills N Potions" rapper released a handful of "Anaconda" music video stills on her Instagram. And she's clearly continuing to create a buzz for the track with additional booty-ful pics. Hey...sex sells right?
YMCMB's first lady teamed up with labelmate Drake to make a cameo in the video. And as you can see, things get a little heated between the two on the set. Didn't she previously say he was like her little brother? Oh...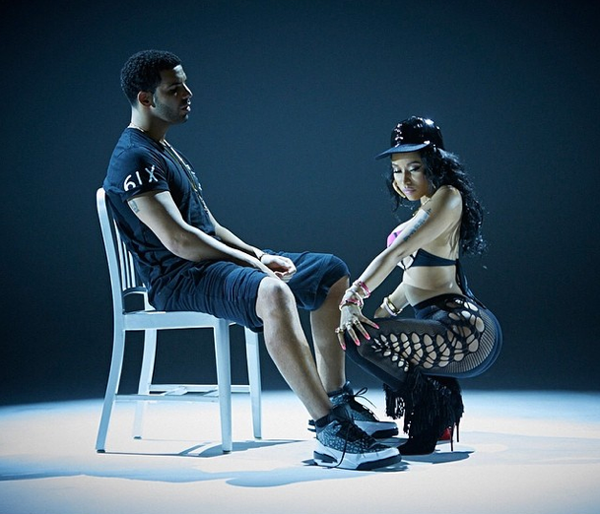 We can expect to see Nicki shaking her enhanced derriere and backing it up on Drizzy this Wednesday, when the video is set to premiere. Peep the previously released preview of the video here.
And in case you want to hear her new track once more, check it below:
And on another YMCMB track...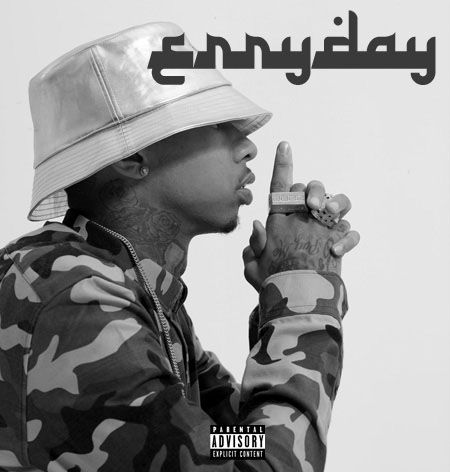 Rapper Tyga, who recently called it quits with his ex-fiancée Blac Chyna, is getting back to his music and has released a new single titled, "Erryday."
On the track, Tyga lets us follow him on a typical day in his life...you know sipping something and making money "erryday." He also shouts out Wiz Khalifa, speaking on their mini fall-out after he dropped out of the marijuana connoisseur's "Under the Influence" tour...with no formal warning.
He raps,
"When I know what's up with me and Wiz Khalifa. But me and Wiz Khalifa smoking reefer, then I'm flying private to Ibiza"
Seems like nothing a blunt couldn't solve.
The track will appear on Tyga's upcoming album The Gold Album: 18th Dynasty, which drops on November 18th. Take a listen below:
EXTRAS:
1. R. Kelly is being sued by his former manager for $1million. STORY
2. Queen Latifah got extra kissy with her boo thang while on vacay in Porto Cervo, Sardinia Peep the intimate pics on our Instagram page (@TheYBFDaily) HERE.
 
Photos: Nicki's IG