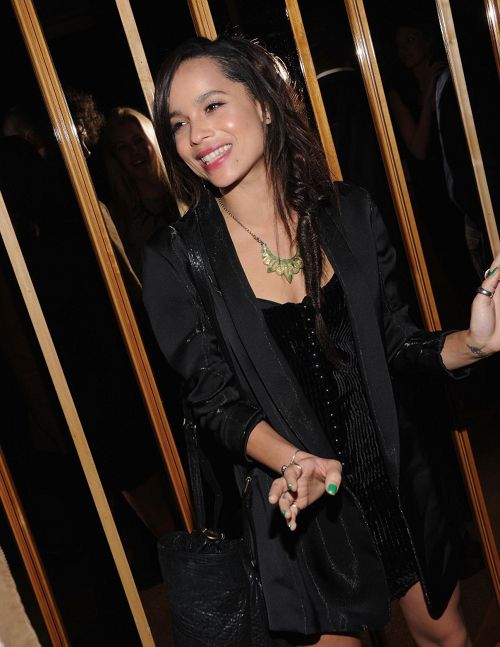 Zoe Kravitz is in full suport of The Hunger Games, as her dad Lenny is co-starring in the huge upcoming flick opening this Friday.  Check out pics of the rock heiress at last night's NYC screening, plus Nicole Richie looking great for her OCEAN DRIVE cover party inside...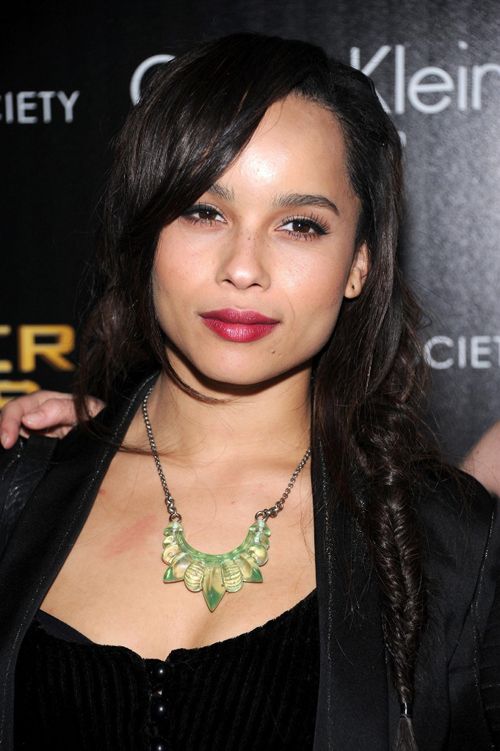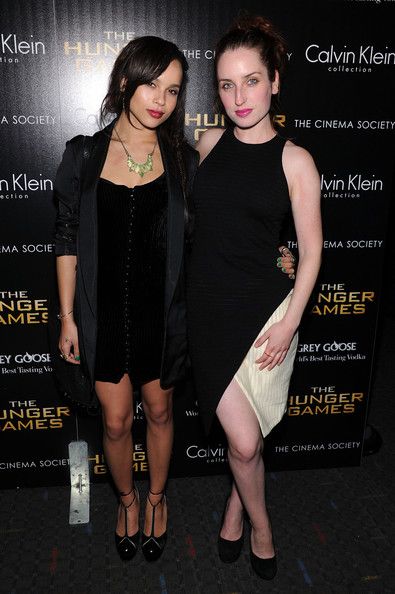 At last night's Cinema Society & Calvin Klein Collection screening of The Hunger Games at SVA Theatre, Zoe rocked her usual cleaned up homeless chic look.  Still can't help but to love this chick.  Her dad Lenny Kravitz, who plays "Cinna" in the movie, wasn't there.  So she posed it up with "Whitney" star Zoe Lister Jones.
Interestingly, the main star of the movie, Jennifer Lawrence, commented on "Good Morning America" this AM that she and Zoe have been best friends for a while now.  And just weeks after Jennifer traveled to Paris with Lenny & Zoe and stayed at Lenny's house there, Jennifer found out they both got the film.
And down in Miami: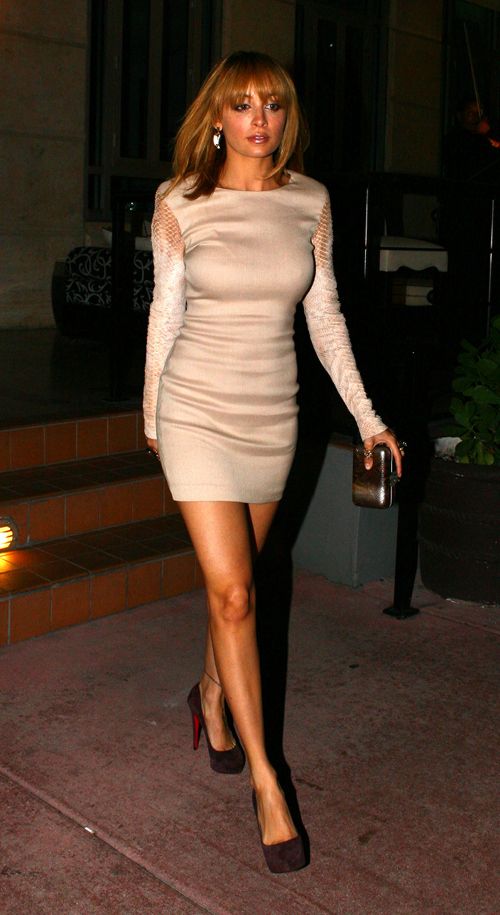 "Fashion Star" judge Nicole Richie stepped out for her OCEAN DRIVE magazine cover party at the Shelborne last night.  She looked fabulous in a nude dress with sheer snakeskin sleeves, suede burgundy Louboutin pumps and her own House of Harlow jewelry and "Marley" clutch: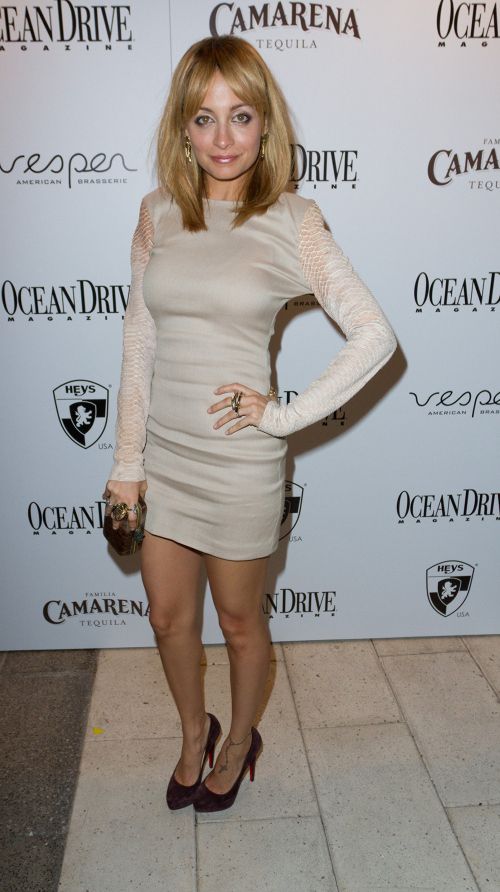 She's been looking great these days.  The 30-year-old mom of two is covering the March 2012 digital issue of Ocean Drive magazine.