Look who hired a new makeup artist!  Former "Saved by the Bell" actress Lark Voorhies was spotted posing it up on the beach in Santa Monica. Peep her pics inside….
Looks like a photo shoot was in session for actress Lark Voorhies.
Dressed in a pretty white summer dress, the former "Saved by the Bell" starlet spent her day posing it up for the cameras on a beach in Santa Monica. And she's looking good these days.
 
We know you all remember THESE pics with the extra...powdery...make-up. But last month, she wasspotted at a BET Awards viewing party with a much better make-up job. And her make-up looks pretty good here as well.  But there still may be something else going on underneath that makeup.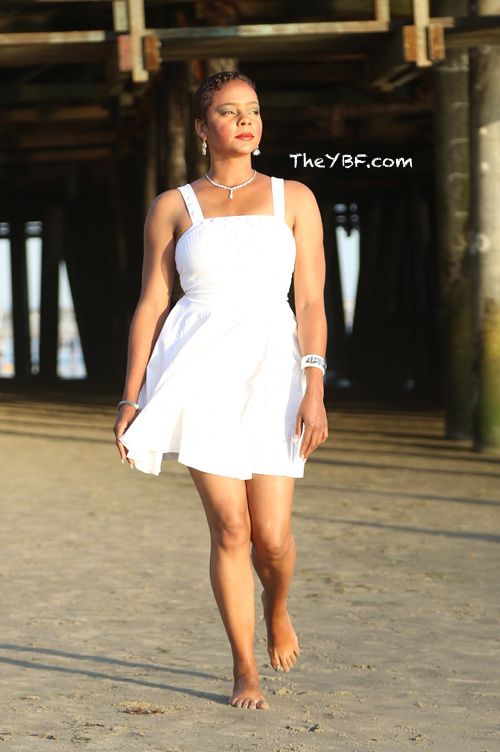 Glad she's beginning to get it together. Wonder if we'll see her in a film soon...
Photos: Splash News