The original booty queen aka Jennifer Lopez is showcasing her cakes on the cover art for her new single "Booty" featuring Pit Bull. Also, the visuals to Iggy Azelea's "Black Widow" featuring Rita Ora has been released. Peep the cover and the video inside…
Nicki Minaj may have had the Internet going nuts over her bootylicious "Anaconda" cover, but the "original booty" is now ready to take center stage.
Donning a sexy black and white back cutout swimsuit, Jennifer Lopez flaunts her flawless cakes for her "Booty" cover art single. And did we fail to mention chick is 45-years-old?! Yes…Jenny from the block is slaying to the high heavens with this one.
Shot by celebrity photographers Gomillion Leupold, Jenny from the Block is gearing up for the release of the visuals to her Diplo-produced track, written by the Bronx singer, Chris Brown, Asia Bryant and Sam Hook. "Booty" featuring Pit Bull is the third single from JLo's newest album A.K.A.
 
We showed you a snippet from the upcoming video where Jenny twerks it for her life, giving these young chicks a run for their money. Check it here. We'll definitely have the official video for you once it's released.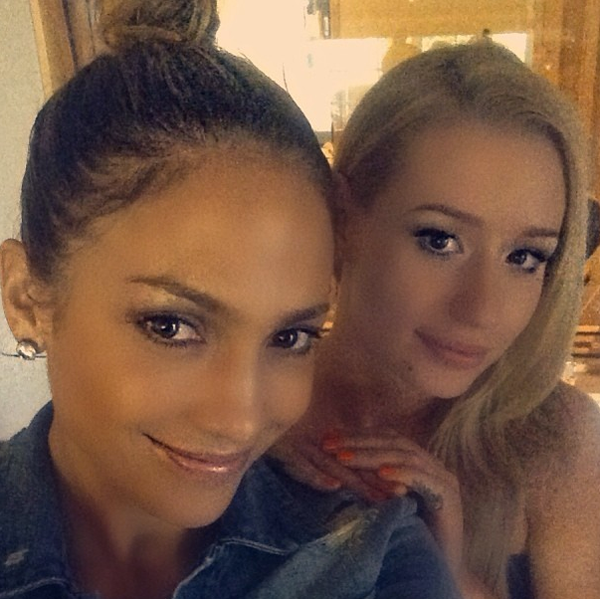 And last night, JLo was hanging out with Iggy Azalea and snapped an "us-sie" with the "Fancy" rapptress. Iggy has a feature on Jenny's AKA album on a track titled, "Acting Like That." Wonder if they linked up to shoot the video for the song.
JLo shared the pic above with the caption, "Me and Iggy #doublebubbletrouble"
Speaking of Iggy...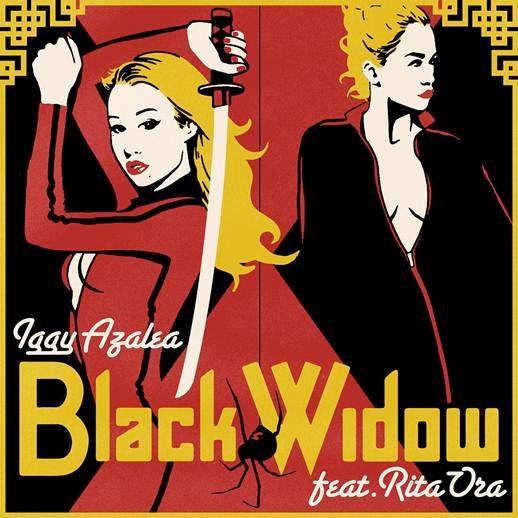 Iggy Azalea has given the video treatment to her "Black Widow" single featuring Rita Ora. We spotted the two on the set of the video in Hollywood and they performed the hit at the Wireless Festival last month.
In the Director X-directed video, Iggy and Rita seek revenge on an ex-boyfriend. As you may know, a female black widow spider sometimes kills her male black widow mate after having sex! The single is featured on Iggy's debut album, The New Classic.
Peep the video and an appearnce from T.I. below:
Photos: JLo's IG