T.I. & Sanaa Lathan have a new gig!  The hit Showtime series "Boss" will see Sanaa Lathan & T.I. joining the cast for season 2 kicking off soon.  We've got pics from their cast dinner, plus Drizzy's newest freestyle making the rounds where he's open about the women he & Weezy share...
Sanaa Lathan tweeted pics from the cast dinner in Chicago last night with her "Boss" co-stars T.I. & Rotimi (above left).  Rotimi has been on the show since its 2011 premiere.  And it seems T.I. will be making a special guest appearance in Season 2.  Sanaa will play the new obsession of Mayor Kane (played by Kelsey Grammar).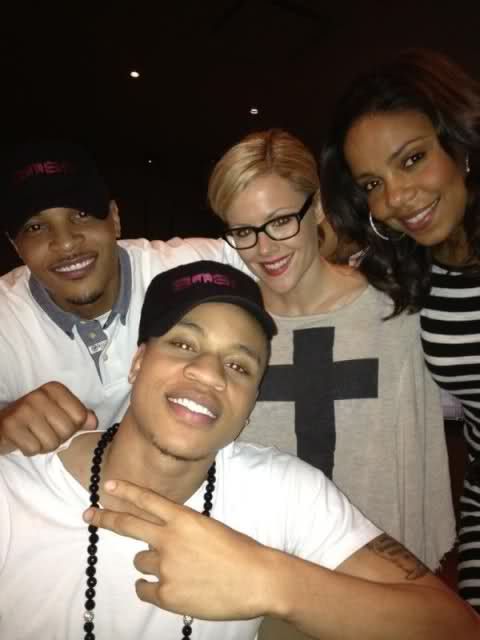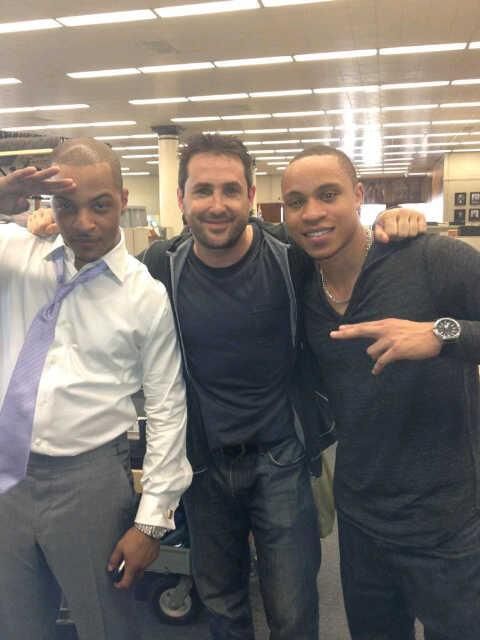 And Rotimi also recently posted a pic of he and T.I. on the set.  He said, "On set, just finished up our scene together. Me, my big brother @Tip & our acting manager Brian Sher. S/o @akooclothing #Boss." 
I tried to watch this show last season and just couldn't get into it.  But maybe it needs another chance with these cast additions.  Will you be watching?
And now that Drake has accomplished covering the STYLE BIBLE issue of GQ magazine, he spit a freestyle for the mag to celebrate as well.  But it's the few lines about the women & "b*tches" and not letting them mess up your life that are raising folks eyebrows.  And, unsurprisingly, he raps about being ok with taking Wayne's leftovers and them sharing women.  You know...it's what besties do.
 
A few of the lines:
"No love for these bitches I said this year it's all business
It is a shame that a couple of 'em are off limits
No offense to my n*gga, it's just the industry is small
We all lust for the same women You know the ones we saw before we came in it
I know he aint trippin' I know I got a couple things that Lil' Wayne dipped in
Aint ashamed to admit it, I be the same with it."
Oh.  Bet I can guess a few of those women he's speaking of....