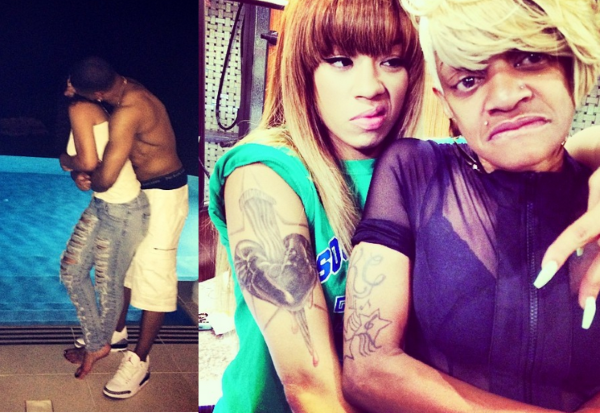 BET has ordered three new docuseries starring Nelly, Keyshia Cole and gospel's powerhouse couple Tamela & David Mann. More inside....
Now that VH1 has been confirmed as the #1 cable network among Black households, BET is hoping to take a bite out of their success with a return to docuseries.  A new report published by THR reveals that BET ('The Game,' 'Being Mary Jane,' 'Real Husbands') has ordered three docuseries starring rapper Nelly, singer Keyshia Cole and a show featuring Meet the Browns stars David and Tamela Mann.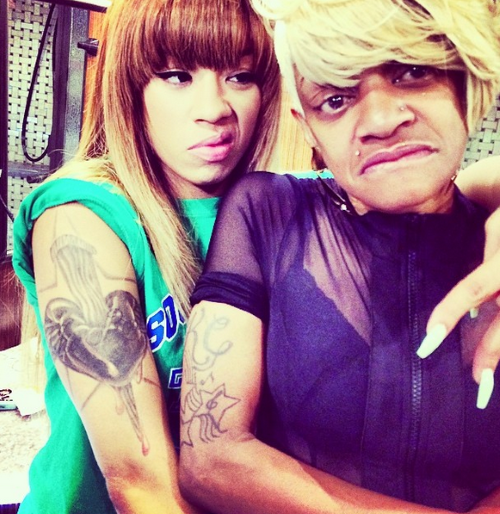 Keyshia's untitled project was picked up for six half-hour episodes, making it her third series (Keyshia Cole: The Way It Is and Keyshia & Daniel: Family First) with the network. The show will follow her new life as a single mother, her unstable marriage to NBA player Daniel Gibson and family struggles.  On Instagram, it appears that Keyshia is speaking to her momFrankie again. She posted,
"My mean mug was real but her Idgaf was REAL! Even when I'm mad at her I miss her! Her smile, her laugh. Felt horrible tonight but seeing her really made me feel better! @BirdMan5Star said u only get #One well I have 2 and love them both!!! I didn't kno her but #Respect 2 U #RIP Ms GLADYS!! @Birdman5star"
We guess this means Frankie will appear.....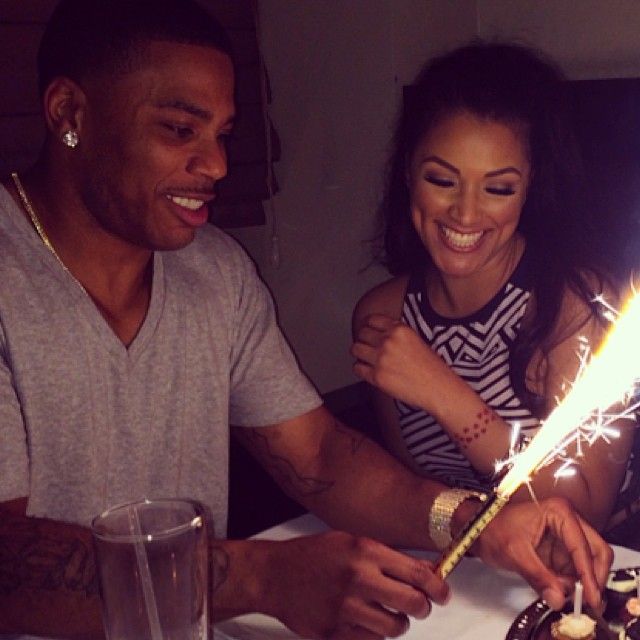 The Nelly project will focus on Nelly as a fashion businessman/co-owner of the NBA's Charlotte Bobcats, father, and his new relationship with Miss Jackson, Floyd Mayweather Jr.'s ex-girlfriend (above). BET has ordered 8 episodes.  Hmm....now we know why Nelly is being so public with THIS relationship.  It's for tv!
Also, "Take Me To The King" singer Tamela Mann will star opposite her husband David Mann (married 26 years) and their children on a show about their lives in the industry.
"These three shows are led by talent that our audience connects with but are also very different shows," BET senior vp original programming Charlie Jordan Brookins tells THR. "We're excited about these new shows. What BET does is give the audience what they've been looking for."
 
Which show are you looking forward to watching?
EXTRAS: 
1.  James Brown's widow reveals DNA samples were taken from his corpse for a paternity test.  Story.
2.  "The Real" is set to premiere on September 15th and we've got a new promo. Check it out...
 Photos via Nelly's Instagram/Keyshia Cole's Instagram