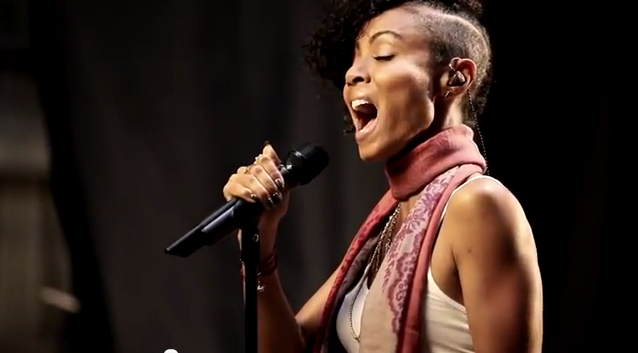 Jada Pinkett Smith just dropped the intimate video for her and her band Wicked Wisdom's song, "Burn."  Check it inside..
With an introduction to the video said in spanish by Jada, she dedicated the song to her husband of 15 years and her heart--su amor--Will.
The video shows just Jada, with her band and her mic, singing words about the love in her heart. Check it.