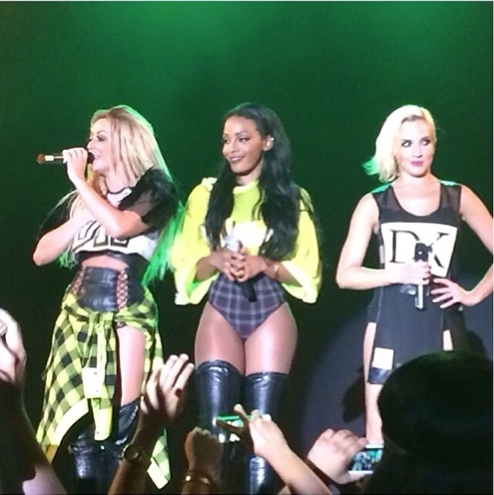 Dawn Richard is giving her side of the whole Danity Kane split.  And she's pointing fingers at the other two group members...and is accusing them of conducting business behind her back.
Deets inside....
Now that DK3 is no more, Dawn is speaking up after Aubrey O'Day and Shannon Bex put out open letters blaming her for the group's downfall.
"Sources"--i.e. Dawn herself--tell TMZ that Dawn was enraged upon learning that Aubrey and Shannon were leaving her out of the mix....and were meeting behind her back.  Supposedly, she learned that they were recording tracks without her and discussing business matters involving the group.  
Her suspicions were confirmed when she walked in on them in the studio a few days ago where they were having a private session.  While report--and Aubrey's police report--say Dawn punched Aubrey in the back of the head, unprovoked, Dawn says it's B.S.
She told TMZ that the stories of her actions are "exaggerated lies and false accusations."
Meanwhile, Dawn took to her Twitter to apologies to the fans:
There's always one side, the other side, then the truth somewhere in between....
UPDATE: Dawn took to her Facebook page to say:
Dear Danity Kane fans,

I am sorry to everyone that this news has to come out. You're worth more. Certain choices were made that I am not proud of. However, I will not be disrespected. Once again, I am sorry to the fans as this should have been handled privately not publicly. I continued to work with both parties to try to release the album even when the original story was leaked without anyone being consulted. I have been unable to release my statement via Danity Kane social media because my access to all Danity Kane social media pages has been blocked by DK members. This forces me to make my statement on my personal page. This could have all been handled privately; however, certain parties chose to make this public before it could be rectified. I am not justifying my actions. I am saying this was all done before any changes or conversations could even be had.
Photos: Dawn's IG