Tashera Simmons dished about DMX being her one true love during a recent interview.  Find out what she said inside and get deets on Lenny Kravtiz discussing his character's sexulity in The Hunger Games. 
During a chat with Power 105.1's Cherry Martinez, Tashera Simmons dished on her new reality show she will appear on, VH1's "Couples Therapy," and her childhood romance with DMX.  Here are some highlights: 
ON HOW SHE WILL NEVER LOVE ANYBODY ELSE THE WAY SHE LOVES X:
"That's my childhood sweetheart. We met when we were 11; that's when we first met. Then we got together when we were 18. So he's really, like, all I've ever known."
ON DMX VERSUS EARL (X'S REAL NAME):
"No, but guess what, I love Earl. You know what I mean? Because Earl is who I met; that's who I fell in love with…he definitely has different personalities."
"He definitely is bipolar. He switches up so much, but it's like when I met him, he was Earl. And as he came into this industry, I've seen him turn into X and now it just got full blown. And it's like, you already know, this industry is just so crazy. Now Earl is just…and it's like, that's who I've been holding onto for so long."
VH1′s "Couples Therapy," premieres on Wednesday (March 21) at 9 pm on VH1.
Watch the interview here:
And in movies.......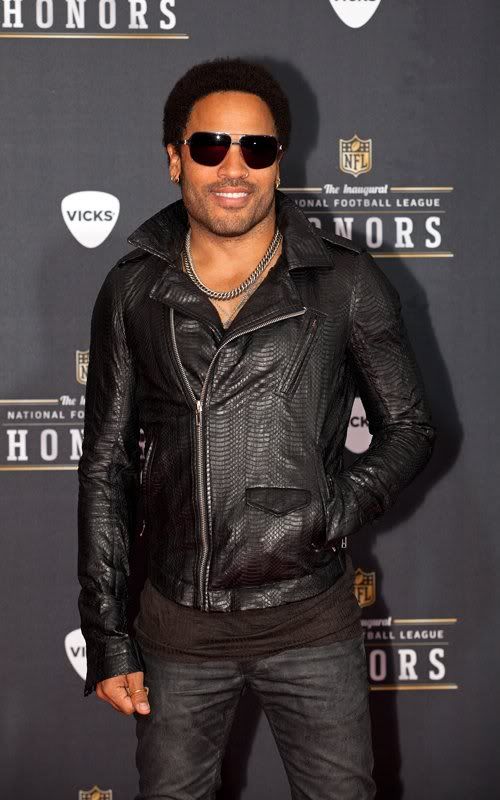 Lenny Kravitiz, who stars in the upcoming huge blockbuster The Hunger Games, spoke to Celebuzz about his character, Cinna, whom many fans think is bisexual.
"I'll be quite frank with you — I didn't know about Hunger Games — so when I'm telling kids and they say, 'Who are you playing?' and I say Cinna, they go, 'Oh you're playing the gay guy.' That was an actual answer. I've never brought that up yet. That's how they perceived it. So I thought about it, and I read the book and I don't see that he is or isn't [gay]. He's a designer, he's a stylist, he has gold eyeliner—that doesn't mean anything either way."
His co-star, Elizabeth Banks (Effie), added,
 "I always read the Capitol as f—ked up pansexuality, everybody is doing everybody. Back to Greek and Roman times! It's all happening."
Lenny also revealed that he used a close friend as inspiration for the character.  
"I actually have a friend who is a dancer who is bisexual, and he was a lot of inspiration for my speech pattern and my rhythm, and kind of the way I sauntered in and out a little bit."