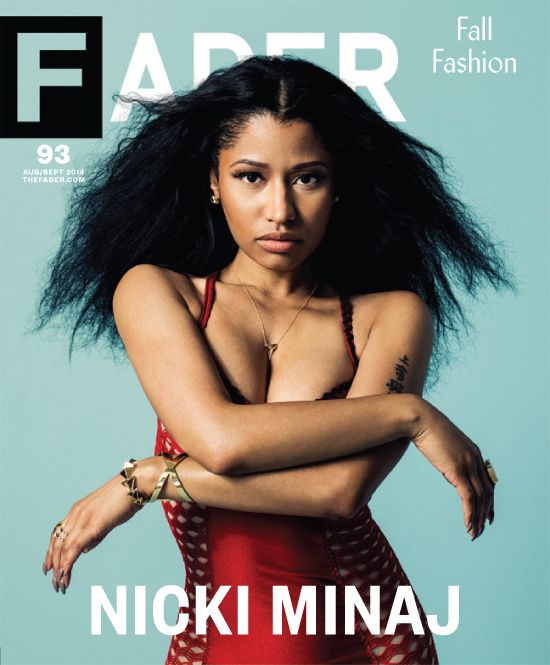 Nicki Minaj is the cover girl for FADER's fall issue. And in the cover story, the Queens raptress opens up about being a role model for young black women and the grueling demands of the entertainment industry that lead to fatal consequences. Find out what she said inside…
As she gears up for the release of her upcoming album The Pink Print (which is slated to drop later this year), Nicki Minaj is surfing the promo wave, calling into radio stations and covering magazine covers. Nicki has been the topic of discussions everywhere since hopping on Beyonce's "***Flawless" remix and the release of Bronx rapper Remy Ma.
In the August/September 2014 issue of FADER, the "Anaconda" raptress (flaunting her curves in Jean Paul Gaultier) is talking about venturing into worlds no other black female rapper has been before, as well as being a role model to young African-American women. We're sure some of you will have something to say about that....
She also dished on the hardships of being a public figure, how hard it was for her to leave her little brother, and her now infamous BET Awards acceptance speech.
Here are the highlights:
On Being a Role Model to Young Black Women
"...Every time I do a business venture or something that isn't the norm for a female rapper, I pat myself on the back. It's important that corporate America can see a young black woman being able to sell things outside of music...A female rapper! With HSN!"

On The Industry Killing People Before Their Time
"I was making a point to say that the business kills so many people and we don't even realize it. I can only imagine how many people in this business have died because they may not have wanted to... to be embarrassed publicly. We care so much about what the world thinks that we don't live, really."

On Her Comment About Writing Her Own Lyrics in her BET Acceptance Speech
"My point of saying what I said was that women need to have a perspective. If we're out here saying that we're so confident, and we're so this and so that, but we don't even trust ourselves to write down our own thoughts and spit it on a beat? It just doesn't add up."

On Leaving Her Family:
Her younger brother was just a child when she signed with Young Money and left her mom's home. 'One day he asked my mother, 'Do you ever think there'll come a time we all live in the same house again, and Onika will be back and she'll have her room, and I'll have my room?'" Nicki says. "And it just broke my heart." Before a tear can muck up any of her makeup, Samuels wordlessly pops up from the couch to nab her a tissue. As soon as the curtain of Nicki's private life slides open, revealing the sacrifices she's made for her career, it's pulled back again. 'I don't want to get emotional,' she says, 'I just miss them. Every time I talk about them, I get emotional.'"
Peep her spread below: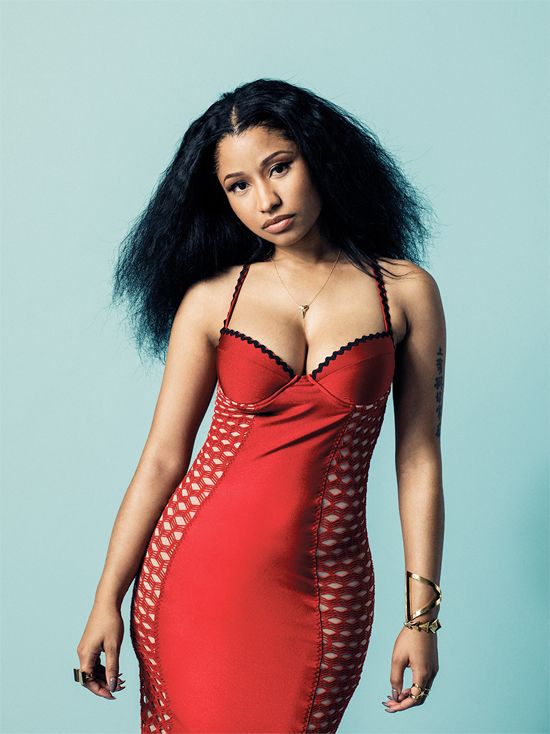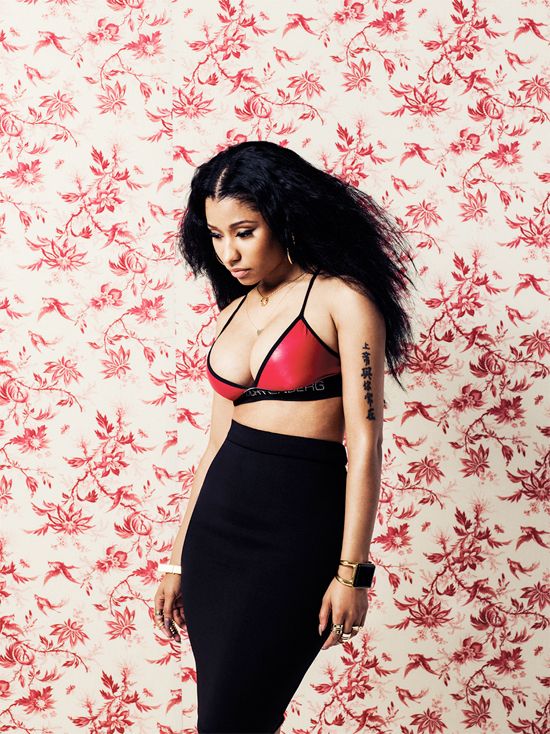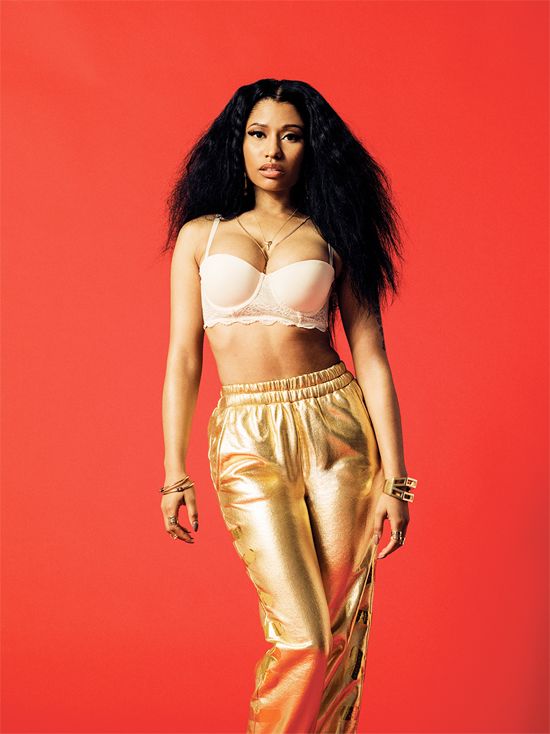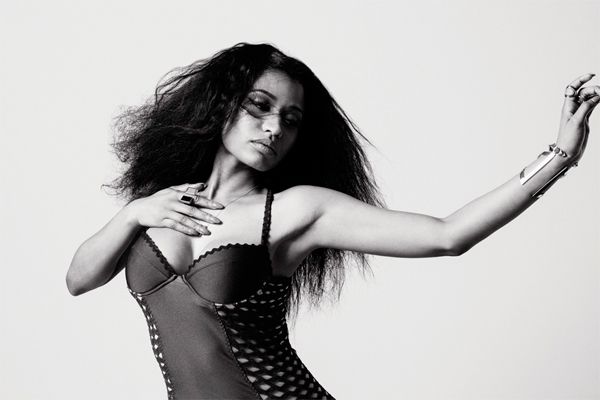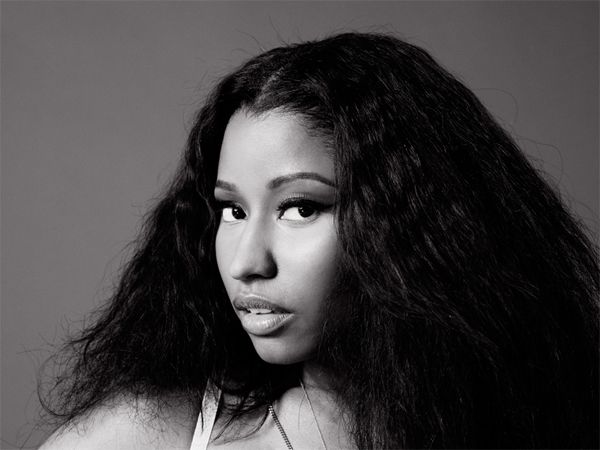 We must say, we're feeling the pics and the uderstated vibe.
And after all of the controversy surrounding her bootylicious "Anacaonda" cover, this vibe seems to be paying off.  "Anaconda" is climbing the iTunes charts.
Nicki tweeted,
ANACONDA IS #1 in these 9 countries and #3 in the US. #1 is BANG BANG. ;). Thank you guys!!!! http://t.co/uLLhNAMtJL

— Anaconda (@NICKIMINAJ) August 5, 2014
Chick definitely keeps us talking...
Photos: João Canziani