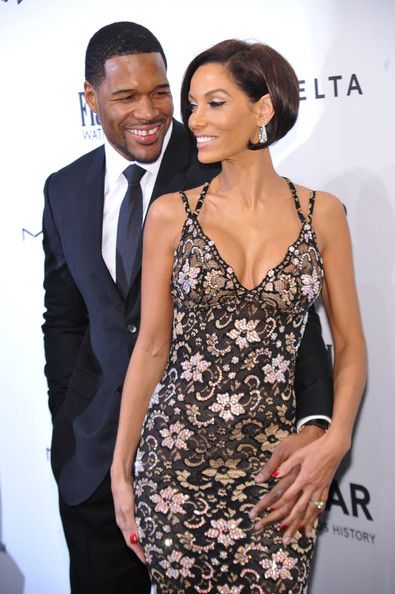 Timing is everything...and Nicole Murphy's announcement of her split from Michael Strahan (around the same time of his Hall Of Fame speech) seems to suggest that she had an axe to grind. More inside.... 
Did Nicole Murphy announce her splitfrom Michael Strahan as an act of retaliation?  While sources close to Nicole shoot down the "retaliation" claims, they did confirm to TMZ that Nicole recently received confirmation of Michael's infidelity.  And the timing is purely coincidental, allegedly.
Reportedly, back in July, she had a hunch that there was another woman.  But right before Michael headed to Ohio....she supposedly felt she knew the cheating was a fact.
Hmm....we're imagining how that scenario played out.  Did she get a phone call from the other woman?  Are there pics that will soon come out?
Issues of infidelity have often followed the couple.  They broke up briefly in 2012 amid rumors of Nicole having an affair with musician London Taylor.  Elsewhere, Page Six claims that the couple split because of Nicole's alleged opposition to a prenup.  A source told the column, "Nicole was unwilling to sign a prenup, even though Michael has consistently been very generous to her." Something tells us Nicole is not going to go away quietly.  And we bet this will all play out on "Hollywood Exes."
Photo via Getty