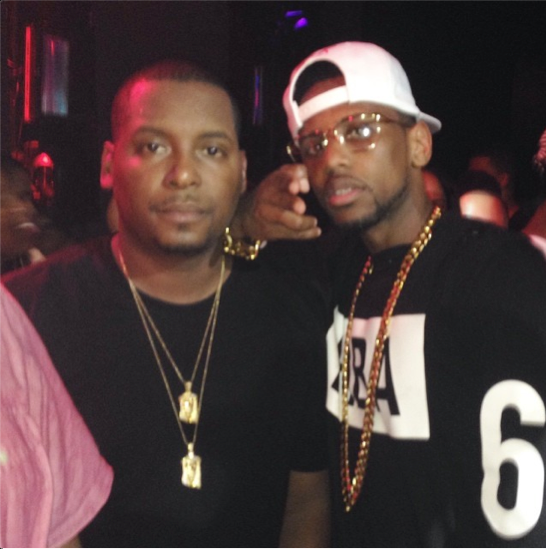 Caribana Weekend in Toronto didn't go off without some eyebrow raising things happening.  Check our reality stars Tahiry and Deelishis twerking for the crowd...and for Fabolous...inside...
Emily B may want to close her eyes for this one.  While Fabolous was on stage at Kool Haus in Toronto the other night, "Love & Hip Hop" chick Tairy--who was in town to host a party--hopped on stage to twerk something:
She said to Fab, "Why you talking shit while you still cuffin?"  Oh?  Was that a subtle way of asking why he's trying to get at her...while he has a girlfriend?
"Flavor of Love" chick Deelishis also hopped on stage to use her main resource...her ass.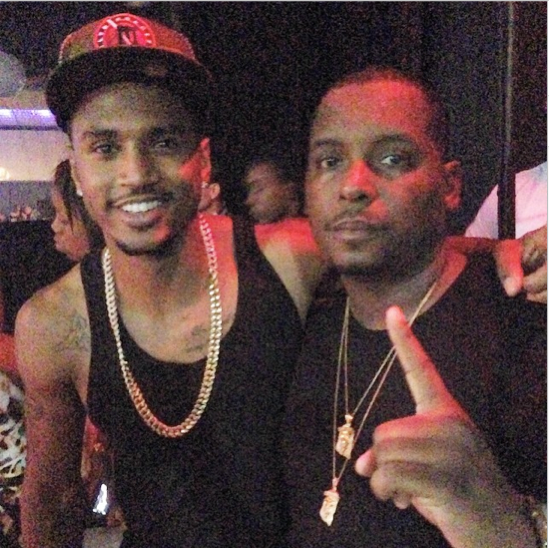 Also there to perform was Trey Songz, posing it up above with DJ Self of Power 105.  Peep him and Fab rocking the stage together:
BONUS: Thanks to this little nugget from a few months ago, we learned that Fab and Tahiry use to date before she was with Joe Buddens.  But clearly, they were still quite friendly with each other within the last year as BK rapper Troy Ave. revealed in an interview with The Breakfast Club. 
At the 8:38 mark, he (and Angela Yee) said that while Troy was "hanging out" with Tahiry in Miami, Fab called her to help bail him out when he was about to get his car snatched due to a license situation.
Hmmmm....
Videos: @Nigel_D, @djself, Pics: @djself