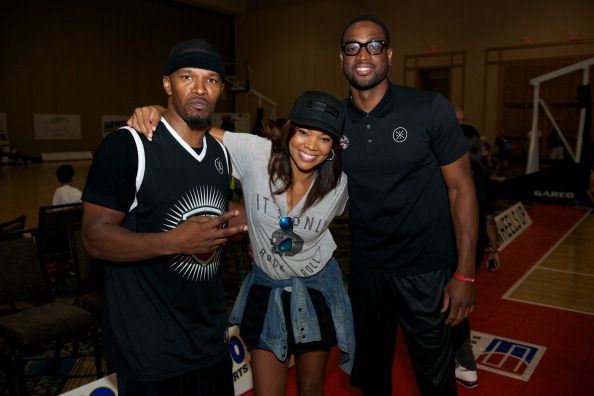 Jamie Foxx and Dwyane Wade's fiancee Gabby Union were on hand for the NBA baller's Fourth Annual Fantasy Basketball Camp in Florida this weekend.  Check the pics inside, plus what Tiny's saying about her and T.I.'s marital status...
At the Westin Diplomat in Hollywood, Florida this weekend, Miami Heat baller Dwyane Wade hosted men who have always wanted to sharpen their b-ball skills at his 4th annual fantasy basketball camp.  Labeled as the "ultimate man-camp", it's an elite, weekend-long event for campers who were willing to take their game to the next level while "showing him what they got."
Good friend Jamie Foxx and Dwyane's effortlessly gorge wife-to-be Gabrielle Union were front and center for the big weekend: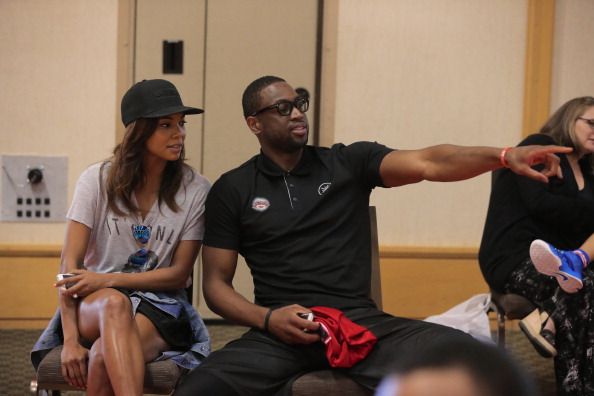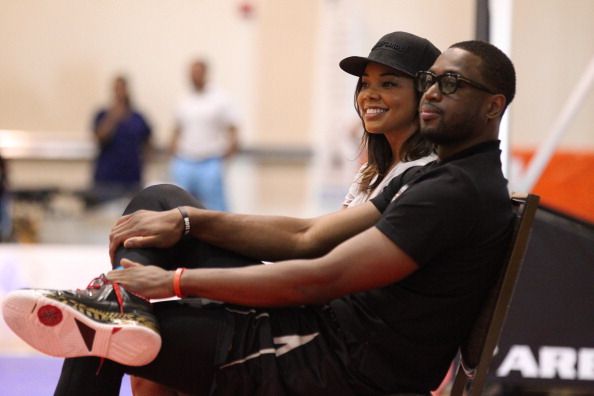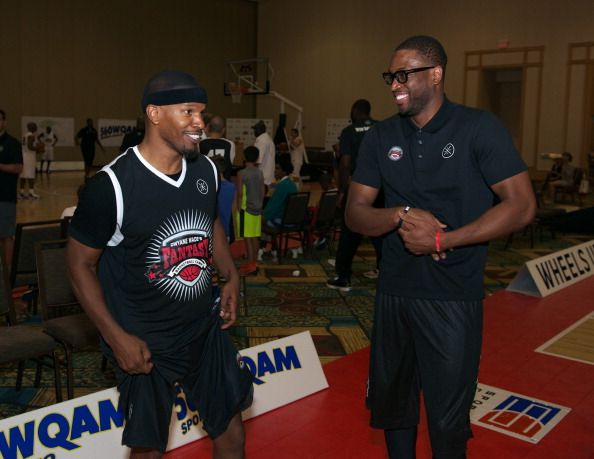 Cute.
Tameka "Tiny" Cottle hit up The Insider recently and gave some straight tak about what's going on with her and T.I.  Reportedly, their VH1 show "The Family Hustle" has been temporarily put on hold.  So where does that leave them...and Floyd Mayweather? 
From The Insider:
"I feel like the Floyd thing is behind us and we just want to go forward and move positive. Me and my husband are in a good place and I just want to keep moving," says Tameka. That "Floyd thing" is, of course, about an altercation at a Fatburger restaurant in Las Vegas in May, where Tameka Harris' husband, rapper T.I., reportedly attacked Floyd Mayweather over rumors of a Mayweather affair with Tameka.
Peep the video above.
Photos: Getty