Willow Smith is still doing HER.  She covered up her green fade with a black fedora hat as she headed out for coffee and laughs with a group of friends in Santa Monica.
Pics inside of the ever eclectic Willow...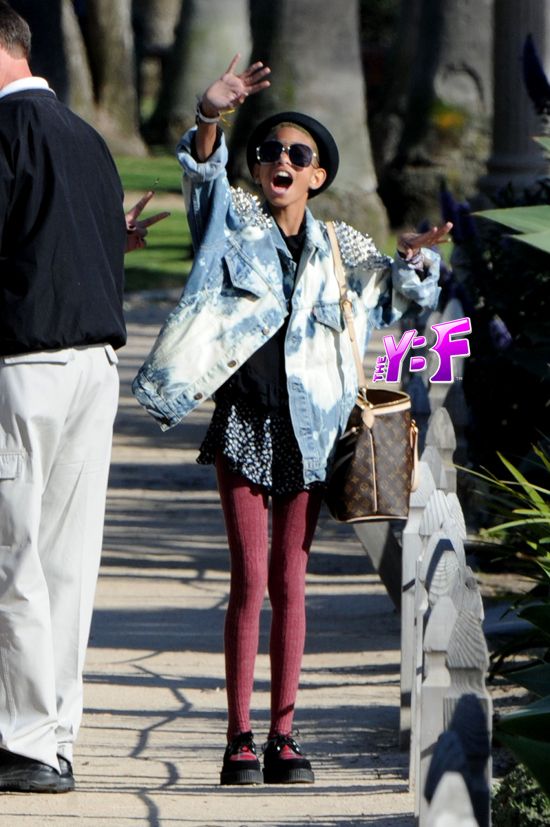 In a black & white floral skirt with a sheer black blouse and her pink cable knit tights, 11-year-old Willow threw on her LV bag, oversized acid wash shoulder studded jacket and oversized shades as she played around with friends. 
She and her crew headed to Santa Monica yesterday.  She was spotted striking poses as the friends all took pictures of themselves by the ocean. Then the "Fireball" singer singer stopped for ice cream with her three friends and bodyguard before stopping by Ocean Boulevard.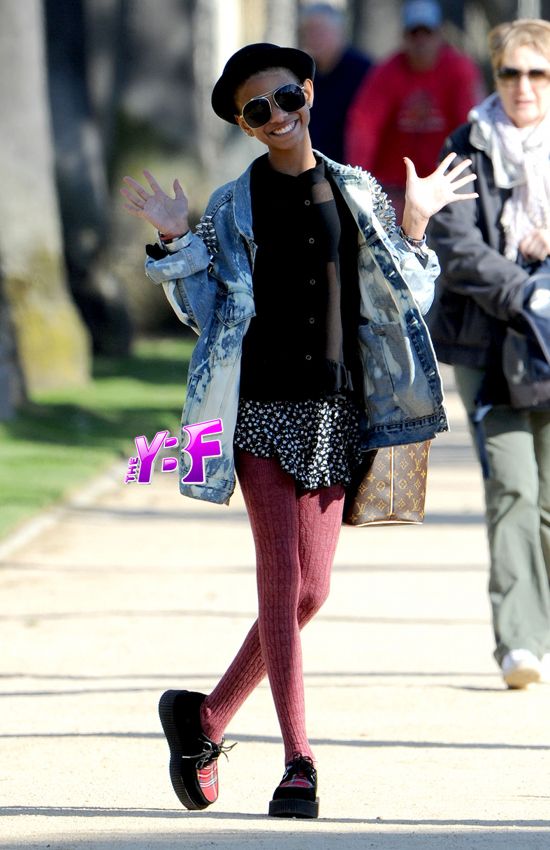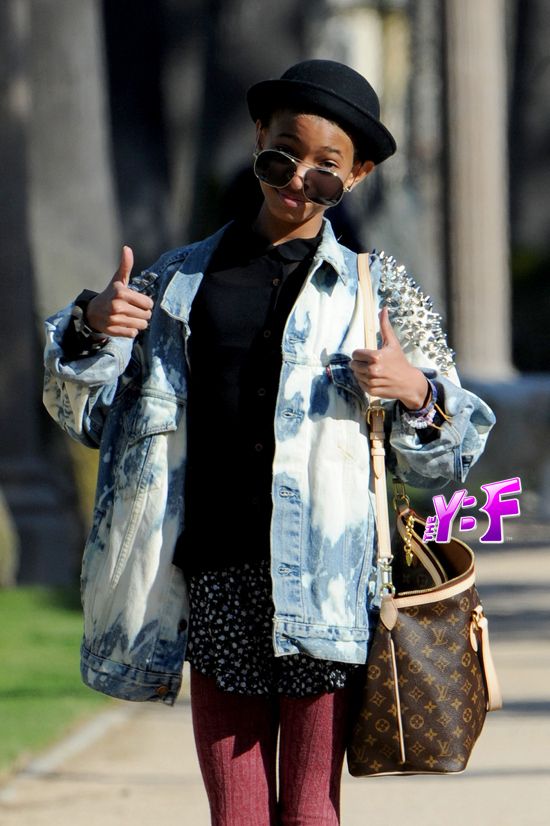 Oh Willow.  At least she looks like she's having fun....
And not sure what's going on with her album (last we checked Knees & Elbows is set to drop April 3rd), but Willow & her brother Jaden are switching gears back to acting for their upcoming roles in the comic book adaptation of "Amulet."
Pics: Splash