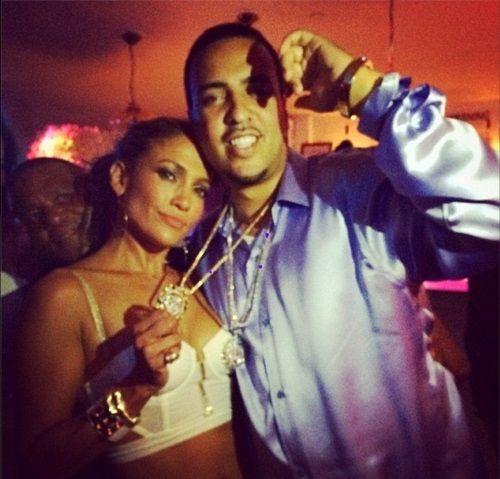 Jennifer Lopez celebrated her birthday in the Hamptons with French Montana and Khloe Kardashian while Lil' Twist hung out with Khloe's sisters Kendall and Kylie Jenner.  More inside....
Jennifer Lopez celebrated her 45th birthday with a ritzy bash at Nammos restaurant in Southampton, New York this week.  Yes, chick is 45.  She partied alongside celebrity pals Kelly Ripa, Leah Remini, Andy Cohen, and rumored boyfriend "DWTS" hottie Maksim. 
Fat JoE, who joined JLo on stage during her free concert in the Bronx, partied with the "I'm Real" singer.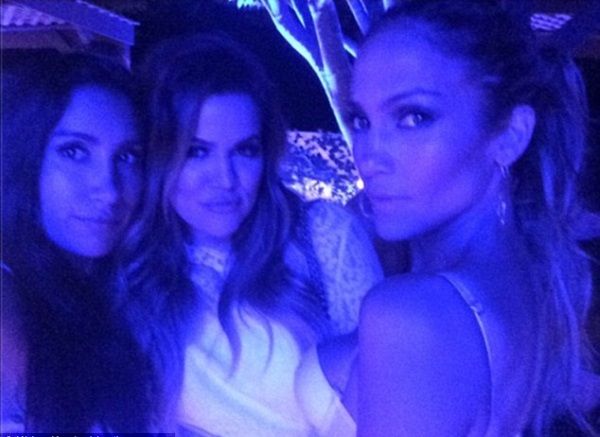 Jen also posed with "I Luh Ya Papi" collaborator French Montana (atop) and his girlfriend Khloe Kardashian (above). 
Jen's 5-foot-long cake was designed by Samantha Brooks of SamiCakes Boutique and featured Jen's famous lady lumps and her green Versace dress cozying up to a lion. The coconut-cream-filled lemon cake was covered in fondant and modeling chocolate. Yum.
Deep in the heart of Texas.....
While their big sis Khloe partied in Southampton, Kendall and Kylie Jenner partied in Dallas, Tx with Justin Bieber's pal Lil' Twist.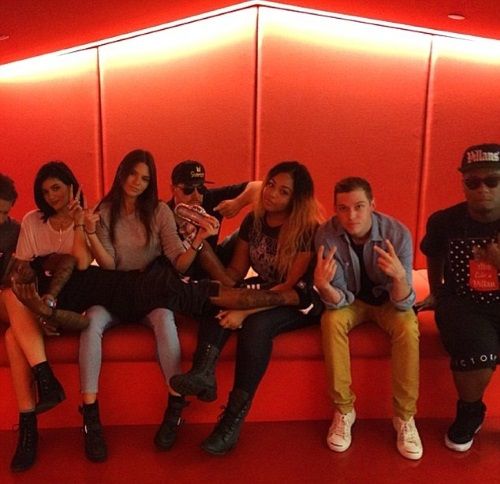 It's not all fun and games for Kendall and Kylie, for once.  They're actually in town promoting their PacSun summer clothing linewhile hanging out with their older raper friends...
Photos via Fat Joe's Instagram/French Montana's IG/Khlow Kardashian's IG/Lil Twist's IG