Following in the footsteps of her former tour partner Britney Spears, Nicki Minaj just landed a multi-million Pepsi deal.  Deets inside, plus Halle's new movie and who will be in the all-black Steel Magnolias cast....
Just when you thought Nicki would be exiting stage left some time soon, chick nabs a multimillion Pepsi deal.  Forbes (whose Cash Kings List she became the first woman to grab a spot on) reported today:
According to Derek Jackson, the Glu agency chief who brokered the agreement, Minaj will become the face of a new Pepsi beverage nearing its debut. He said the pact, which includes a commercial filmed in South America last month (pixely footage has already leaked on YouTube), is a multimillion-dollar deal.

"You'll see the commercial probably in the next two months," Jackson told me before Lil Wayne's performance at South By Southwest. "That'll be a segue into a new beverage Pepsi has, called 'Pop,' and she'll be the face of the brand … it&rsqsuo;s going to be explosive."
And Nicki can think her YMCMB head honcho for twerking this deal.  Lil Wayne (DEWeezy) just anounced his new 7-figure-deal with Pepsi's product Mountain Dew, and apparently Nicki's deal was part of the combo.  The Cash Money crowd also has a deal with Coke as Drake heads up ad campaigns with the Sprite brand.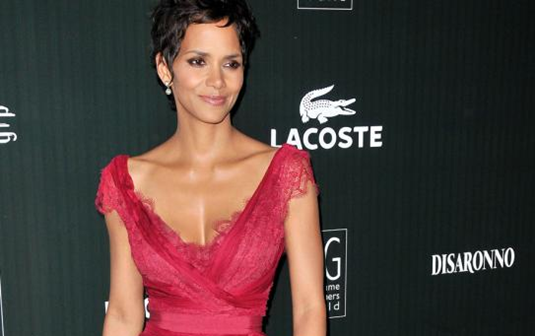 And in other big deals, Halle Berry just landed wrapped long negotiations for the lead role in the upcoming thriller movie called The Hive.  Ms. Berry will be putting her SCARED FACE to use as she will be playing a 9-1-1 operator who is trying to save a teen girl from a crazed killer, but has to face her own fears first in order to do so.
The Troika Pictures/SONY Pictures film, written by Rich D'Ovidio and directed by Brad Anderson, kicks off shooting this June in L.A.
The Steel Magnolias all black remake finally has an official cast list!  Queen Latifah will star alongside Alfre Woodard, Phylicia Rashad and her daughter Condola Rashad (who nabbed the lead role of Shelby), Adepero Oduye and Jill Scott.  Sounds like a good casting job honestly. 
it sounds like it will be a made-for-tv movie airing on Lifetime, much like the Raisin in the Sun remake.
Huff Post reports:
The contemporary remake of the film follows six Louisiana women, M'Lynn (Queen Latifah), Ouiser (Woodard), Clairee (Phylicia Rashad), Truvy (Scott), Annelle (Oduye) and Shelby (Condola Rashad), as they support each other through the trials and tribulations of life.

"Smash" executive producers Craig Zadan, Neil Meron, Queen Latifah, Shakim Compere and Shelby Stone are behind the project set to begin production in Atlanta in April. Lifetime has not announced an official premiere date, but it's expected to debut later in 2012. Kenny Leon, the director of ABC's "A Raisin In The Sun," will direct "Steel Magnolias" from a script Sally Robinson wrote based on Robert Harling's play.
And Lifetime describes the movie saying:
In an updated contemporary version, "Steel Magnolias" chronicles the lives and friendship of six women in Louisiana. Supporting each other through their triumphs and tragedies, they congregate at Truvy's beauty shop to ponder the mysteries of life and death, husbands and children -- and hair and nails -- all the important topics that bring women together.
Can't wait!