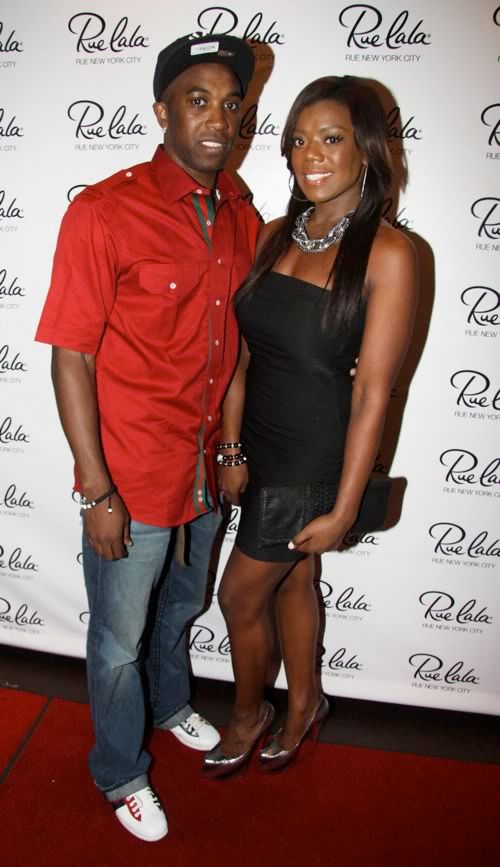 Remember former reality television stars Meeka Claxton and Nikki "Hoopz" Alexander? Well, both ladies have some new developments in their lives. Get the latest inside…
Former "Basketball Wives" star Meeka Claxton has been keeping a low profile after she was axed from the VH1 reality show back in 2011. But recently, she has opened up about her pending divorce from her estranged husband/retired NBA star Craig "Speedy" Claxton.
After 8 years of marriage (and being together for 16),  the two are headed down Splitsville Lane and she confirmed their split with a heartfelt letter about starting a new chapter in her life.
In an open letter posted on PYNK magazine's website for her weekly column, Meeka opened up about hard it was to explain to their two daughters (above) that their mother and father would no longer be together. She also revealed she fought like hell over the last 10 months to keep their family together, but things just didn't work out.
She wrote,
"Our next chapter will be our best chapter…" This was my promise to my daughters as I looked them in their big brown eyes and explained as best I could that mommy and daddy could not be together anymore.

After 16 years together, 8 years of marriage, living in 7 different cities, 2 beautiful daughters and a championship, unfortunately, Speedy and I have decided to separate.

But not because we didn't try or because we didn't want our family to work. If you know me even a little bit, then you know that my family means more to me than anything else.

For the last 10 months I have fought hard for my family because I didn't get married to get divorced. I love Craig (aka Speedy) and our family more than anything. I believe in the bond of family and the positive effect a two parent household can have on children because that's how I was raised. It's #FOE…Family Over Everything and that's what I have been instilling in my kids since Day 1.

As a mother, I try my best to raise young girls to be independent, confident women but there comes a time when you have to teach by example and this was one of those times.

Giving up doesn't always mean you're weak. Sometimes it means you are strong enough and smart enough to let go and move on.


Craig is an amazing father and he and I will continue to co-parent. Life is about accepting what is, letting go of what was, and having the utmost faith in what will be…God's got us

-Meeka Claxton
Meeka also took to her Twitter this morning, thanking fans for their support tweeting:
Every1 has been so sweet.I woke up w so much love & support But in the end my concern isn't me, it's my babies.FocusedOnMyGirls #Mommy1st Xo

— Meeka Claxton (@MeekaClaxton) July 17, 2014
Sad to see them break-up after being together for so long, but happy to know that they are committed to co-parenting in the best way they know how for the sake of their daughters. Keep your head up Meeka!
And another reality chick making moves....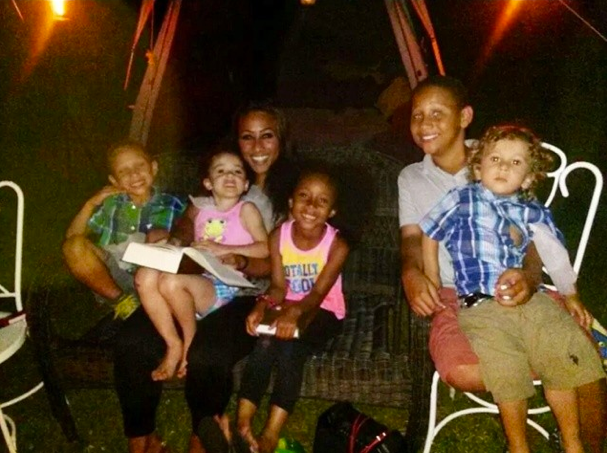 Former "Flavor of Love" contestant Nikki "Hoopz" Alexander (who dated Shaq at one point in time) is returning to a TV near you soon.
The OXYGEN network just gave the greenlight for her new reality show tentatively titled, "It Takes A Sister." The upcoming docu-series will follow Hoopz and her five younger sisters (ages 24-31), along with their 11 children, as they try to get settled on Hoopz's rural ranch in Knoxville, Tennesse.
In the press release about the show, it reads:
"…these city girls are fish-out-of-water as they try to fit in down south. Their relationships will be tested as Nikki, known as the "Mama Bear" of the family, pursues her dream of opening her own boutique, while also helping her sisters accomplish their own goals. Can Nikki do it all being the head of this hectic household, older sister, world's best aunt and business owner?"
Will you tune in?
 
Photos: Getty/Hoopz's IG