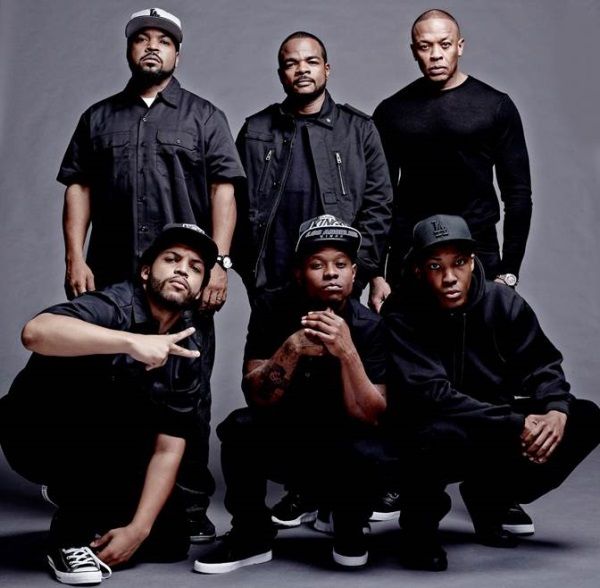 A casting call for the NWA biopic went out this week and it's pretty...uh...racist.  See the call for "poor, out of shape" Black girls inside.
Director F. Gary Gray and producers Ice Cube and Dr. Dre are hard at work on "Straight Outta Compton", the NWA biopic, and all they need now is to complete the cast of extras. To do this, they enlisted Sande Alessi Casting.  Here's the problem, the casting call they put on Facebook seems a little racist.  Actually, it's a lot racist.
From a glance, Straight Outta Compton needs a group of well-built African American street thugs and dark-skinned out of shape "poor" Black girls.  Oh....and Sande really values women who have real hair.  "Potential" actors who wear weaves are NOT "the hottest of the hottest."  And "Fine" girls are light-skinned Beyonce types will natural hair. 
Really Sande Alessi?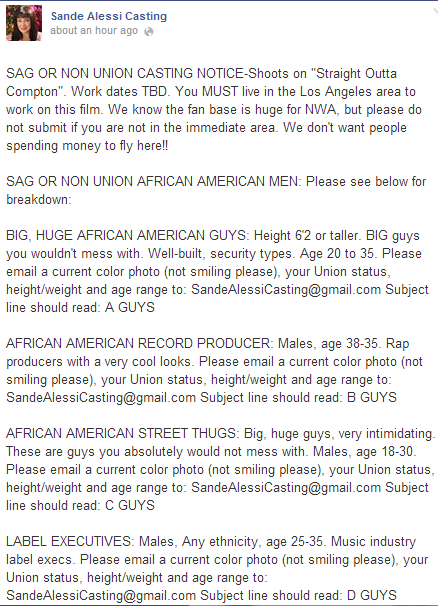 Doesn't this just make you cringe?
UPDATE:
TMZ spoke to a rep for Sande Alessi Casting who said the ad was an "innocent mistake" -- and "when it comes to casting the "poor" people, they're also looking for women of various skin tones and body types"
Photos via Michael Buckner/Getty Images North America/Universal Studios