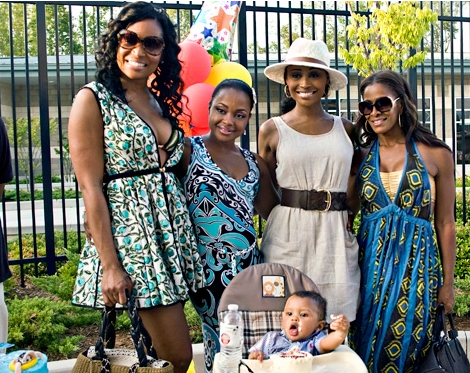 Last night's episode of "Real Housewives of Atlanta" was all about Baby Ayden's 1st waterpark birthday party.    Now check out the pics you didn't see from the episode inside...
Looks like the smalls and the talls have kissed and made up.  Kinda.  Marlo Hampton, Cynthia Bailey & Sheree Whitfield came out for Ayden's big day.  Phaedra Parks & hubby Apollo had their baby Ayden's 1st birthday party at a waterpark in Gainesvile, so she bussed everybody 2 hours to the park for the occasion.  Former "Housewife" Dwight was also there.  Why Dwight is in a full out suit at a waterpark is beyond me though.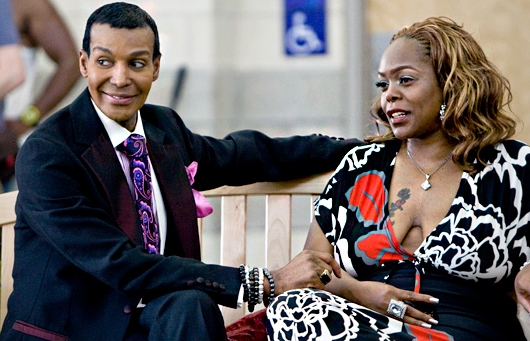 Is that you Cadillac Kim?  Oh....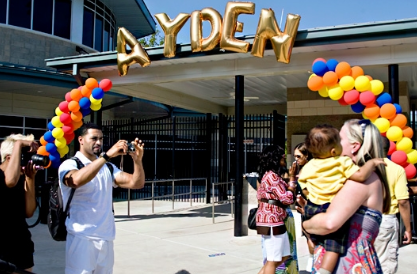 Time for fun: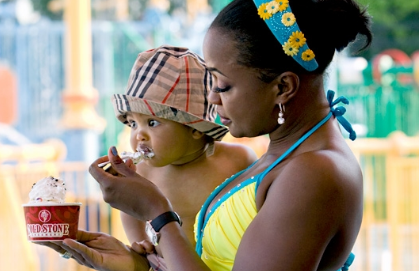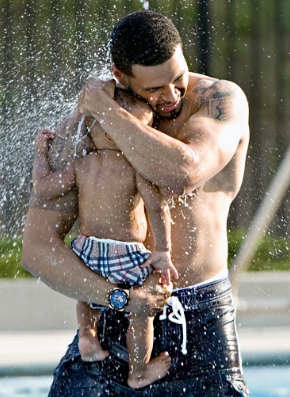 Awww.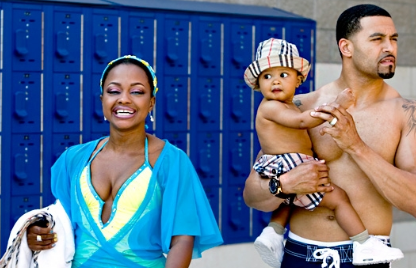 Ayden rocked his Burberry swimsuit and matching bucket hat for his big day:
And made a wardrobe change as his mama gave him 12 birthday cakes--one for each month of the year.  Sigh.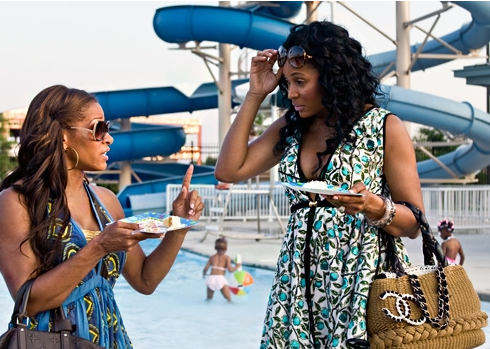 Looks like all was good in the waterpark after Sheree & Marlo's big blowout fight in South Africa.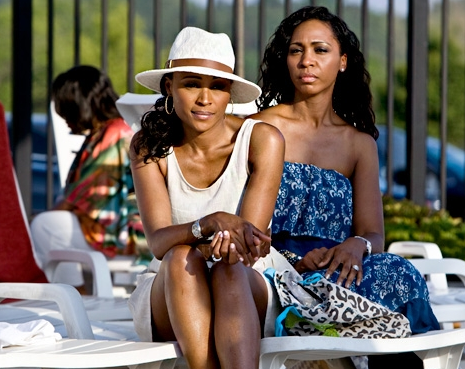 Cynthia's sis Malorie was there.  Looks like she and Cynthia my have just had another argument. 
And fun pics from the OMG booth: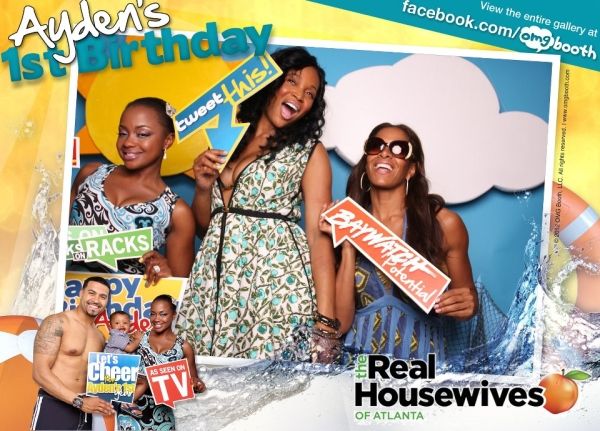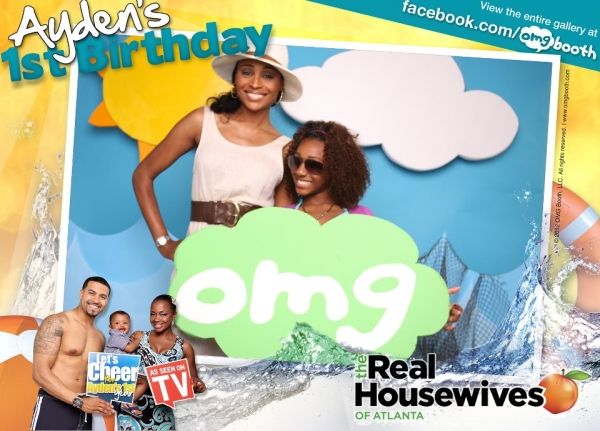 Cynthia's daughter Noel was there.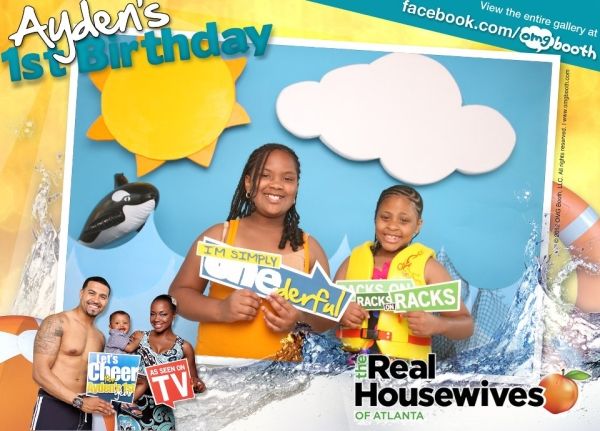 Kandi's daughter Riley (left) was there for some fun.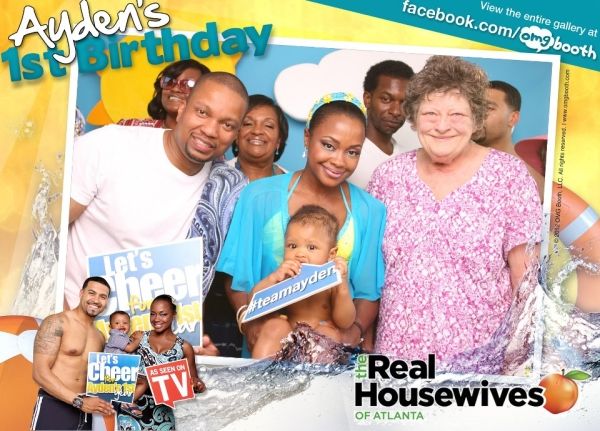 Phaedra's mom and fam were there of course.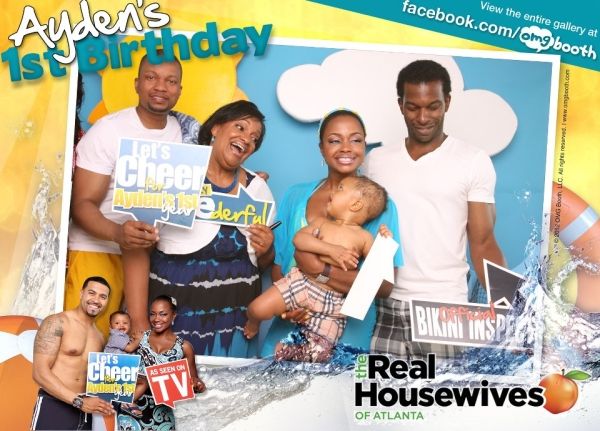 Family fun.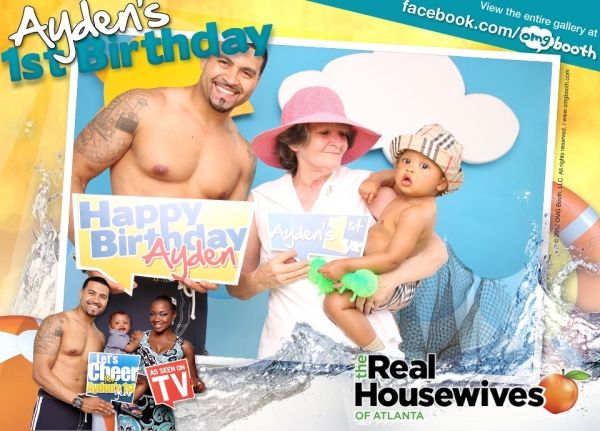 And Apollo's mom was there for her grandson.  Cute pics!
Here's video of Ayden's cake presentation:
Pics via Bravotv.com