Yesterday, Rihanna made a grand entrance in Rio de Janeiro for the 2014 FIFA World Cup Finals. But before the game, she chilled out on her balcony with a cold one. Meanwhile, Willow Smith was spotted riding around NYC. Peep their candids inside…
Cheers to the freakin' weekend!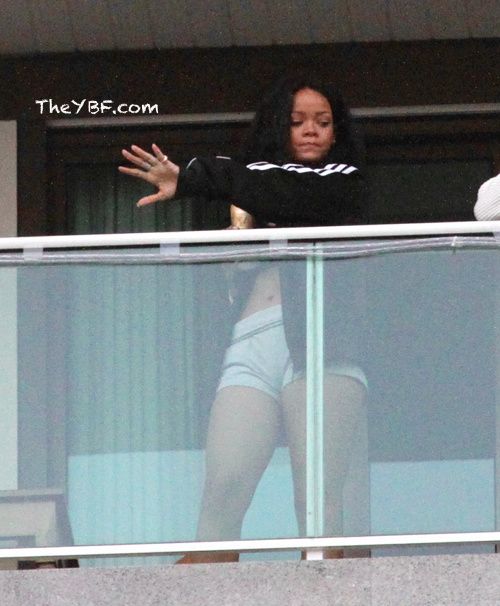 RiRi is ready to hit the stands at the 2014 FIFA World Cup Finals, so she trekked it to Rio de Janeiro ahead of Sunday's big game. The "Pour It Up" singer got it poppin' soon after arriving to Copacabana, sipping on a cold Budweiser beer as she looked out over her balcony from her luxe penthouse hotel room.
Rih has been cheering for Brazil hard on her Twitter timeline the last few days. Brazil will battle it out against the Netherlands today for the third place playoff game. And on Sunday, Germany and Argentina will duke it out in the finals.
I'm feeling right at home!!!! #BUDWEISER#BUDgal#FIFAWorldCup2014pic.twitter.com/w64NY2AOHI

— Rihanna (@rihanna) July 11, 2014
Since joining Budweiser's "Made for Music" campaign and endorsing the brand, the beer giant flew RiRi out to Brazil for the big games. Posting a picture of her welcome to Brazil basket from Budweiser, Rihanna tweeted, "I'm feeling right at home!!!! #BUDWEISER #BUDgal #FIFAWorldCup2014"
Bet she's about to really enjoy herself.
Meanwhile...
Willow Smith was spotted in NYC on another bike ride around around the city, sans her mother this time.
The young starlet recently opened up about dropping her role in the "Annie" remake (produced by her father) in Teen VOGUE's August 2014 issue. On why she decided to give up the role, she said, "To be honest, something inside me was just, like, Don't. I'm very connected with my intuition."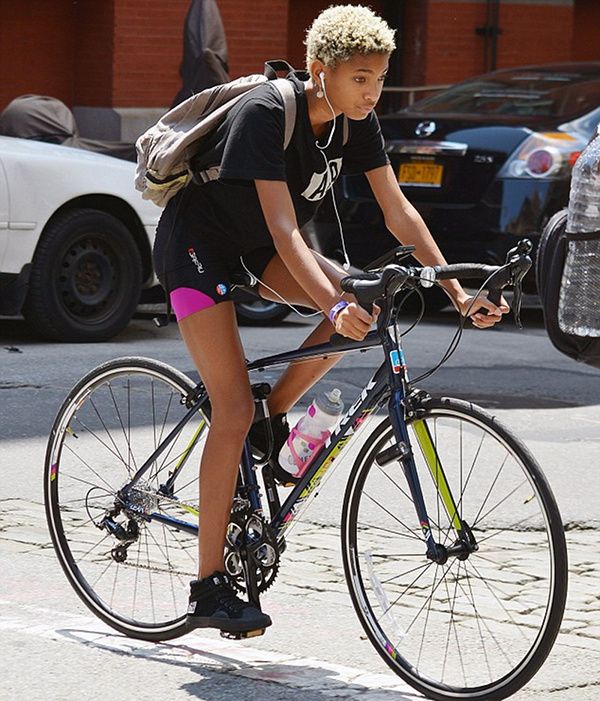 While Willow bikes around NYC, her dad Will Smith is currently vacaying in Ibiza before he heads back to work on a new film. He's set to star as former Pittsburgh Steelers center Mike Webster. The movie, which is reportedly titled Game Brain, will follow the investigation lead by Dr. Bennet Omalu on football-related brain injuries.
Photos: TNYF/WENN/Splash News