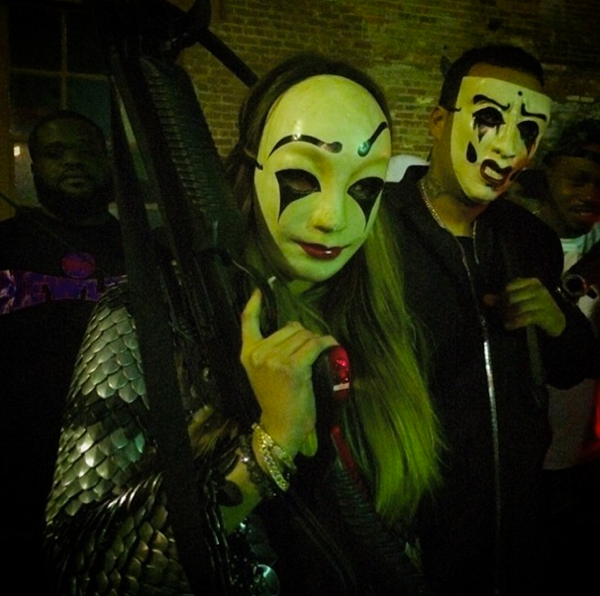 Not only is Khloe Kardashian now French Montana's main chick in real life, she's taking the role of leading lady in his new video "Don't Panic." Plus, Willow Smith reveals why she opted out of playing "Annie". Deets inside…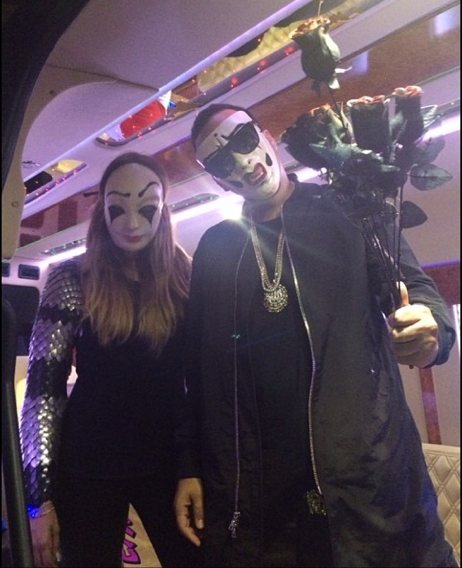 As he gears up for the release of his upcoming sophomore album Mac & Cheese 4, French Montana is getting the visuals ready. And who does he have to help? His boo thang Khloe Kardashian.
Last night, French and Khloe were on the set of French's DJ Mustard-produced track "Don't Panic" in NYC, wearing clown masks, toting automatic weapons and black roses. Looks like they were recreating a scene from the new action thriller film, The Purge: Anachry (which drops July 18th).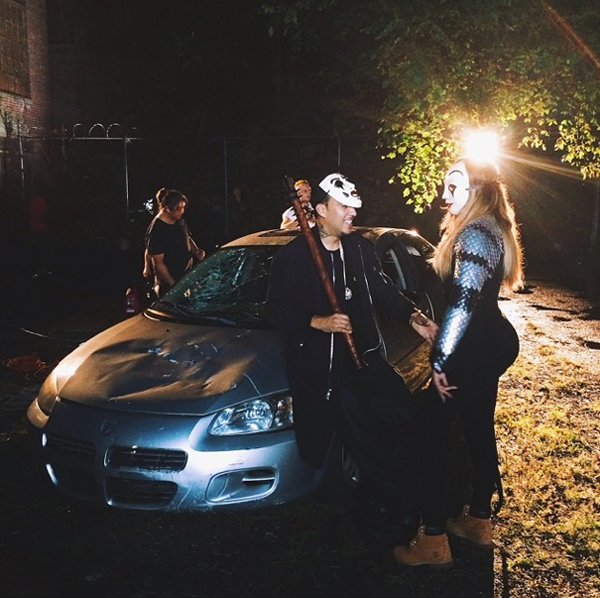 It seems his relationship with KoKo is already paying off for the Moroccan rapper. Recently, he revealed he has Kanye West making an appearance on his upcoming album. The Kardashian hook-up is GOLDEN for French…that is, until Khloe decides she's done with him.
And in magazines…
 
13-year-old Willow Smith is putting her modeling skills to work for Teen VOGUE's 2014 August issue. Will & Jada Pinkett Smith's daughter models her eccentric style donning a tie-deyed tee, her new cropped blonde 'do and funky retro-styled sunglasses in the spread.
In the issue, the young starlet talked about dropping her role in the "Annie" film (which her father is producing) to go back to middle school. She said,
"To be honest, something inside me was just, like, Don't. I'm very connected with my intuition."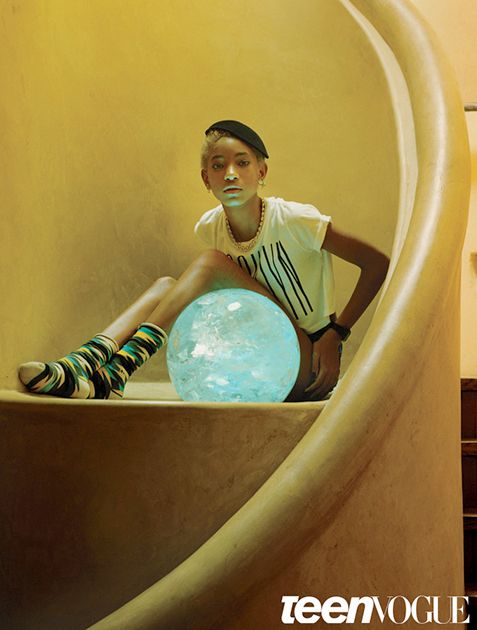 The poised young star also talked about her eclectic style and her blonde hair saying,
"My style is who I am all the time," she says, "and who I am always changes."

"My hair is super-, super-, super-, superhard to destroy," she says with a laugh. "It's a survivor." As for the new shade, she proudly reports: "Blondes do have more fun!"
 
Check out Willow's full interview here.
Photos: French's IG/Khloe's IG/@ravieb/Teen VOGUE