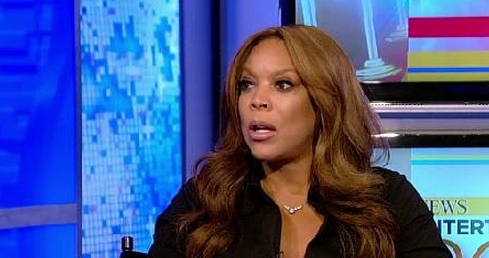 In today's rumor control, Wendy Williams address the folks who swear she was born a man and Nick Cannon clears up the Richard Pryor biopic rumors.  More inside....
Wendy Williams reads her Twitter and Facebook comments.  And she knows that there's a running joke that she was born a man.  But guess what....she's not bothered! In fact... she says it's made her stronger.  
While promoting her new stand-up comedy show"Lipshtick" in Las Vegas (July 11th), Wendy revealed that the show will touch on her tortured childhood and rumors that followed her as an adult.
"People do think I was born a man. That is absolutely not [true]. I get it. I've got a strong face, a strong body, I'm 5'11. I wear wigs."
Williams added, "There's no worse way to insult a woman than by saying she looks like a man, but once a woman gets over that, there is no stronger woman."
Bloop.
In other entertainment news...
There's been much speculation that Nick Cannon will be playing Richard Pryor in a planned biopic.  Is it true? Well.....it's just a rumor for now (that he's not going totally out of his way to dispute).  Nick talked to Mario Lopez on EXTRA and said,
"There's a phenomenal director, Lee Daniels, who did everything from 'The Butler,' to 'Precious.' He's assigned to the project, and he's supposed to direct… He's a personal friend of mine, and I've had the opportunity to kind of read with him, talk about it, but in my mind I'm trying to be the best man for the role. There's several other people who'd love to play this role, and I'm just saying may the best man get it."
He added,
"I started growing my hair and doing the look and everything. Crazy, because the rumors started right away… ultimately man, it's a dream project, who wouldn't want to be part of that legendary story, that legendary comic? He changed the face of comedy, so I'd love the opportunity."
Hmmm.....another contender for the role is Marlon Wayans. Who do you think could pull it off best?
 
Photo via ABC