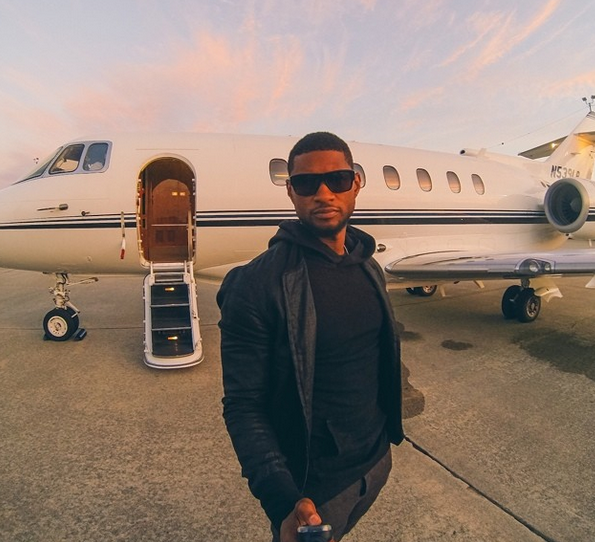 Usher has released another single from his forthcoming album and it features rapper Nicki Minaj. Listen to the funky "She Came To Give It To You" here.....
This week, Usher confirmed that the follow-up to his #1 smash "Goodkisser" will be "She Came To Give It To You."  Produced by Pharrell, the song teams him up with rapper Nicki Minaj, who had a memorable cameo on his track "Lil' Freak."
"She Came To Give It To You" follows in the footsteps of Pharrell's "other" smash "Blurred Lines" by updating classics sounds and riffs of the 60s and 70s with a contemporary swing.   On the track, Nicki coyly tells him, "Don't be like OJ and forget your glove". Usher leaves very few blurred lines about his lady wanting SEX.
In addition to the new "sound", we've also noticed that Usher has been rocking that fur/raccoon hat a lot lately.  Perhaps he hopes he'll have a "Grammy" moment and the hat will take on a life of it's own. Hmph.
Usher's new album, due in September, will feature Diplo, Skrillex, Juicy J, and Chris Brown.
Listen to "She Came To Give It To You"
Photos via Usher's IG