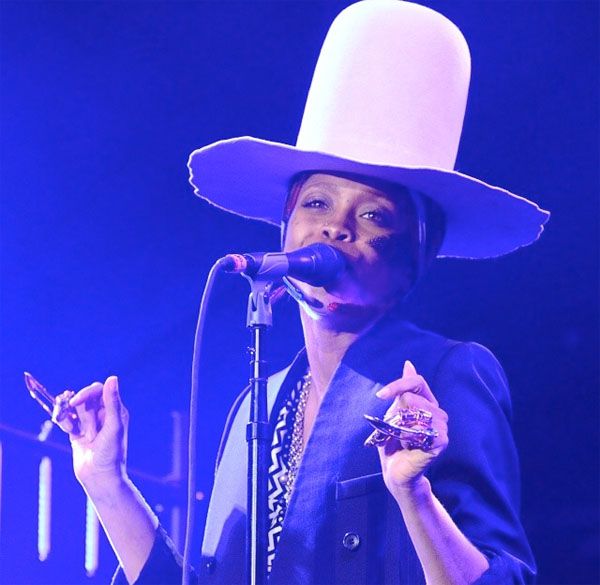 Erykah Badu, Tamar Braxton, Lionel Richie and Charlie Wilson took over the final night of the Essence Music Festival Sunday night at the Mercedes-Benz Superdome in New Orleans. While Jill Scott, Common, Elle Varner, Sevyn Streeter, August Alsina and more were spotted at other festivities throughout the weekend. Pics inside…
We were on the scene in New Orleans all weekend getting the Essence Fest scoop from the Convention Center festivies to the Superdome festivies to everything else. We've been giving you instant coverage straight from the scene of the Fest all weekend over on our Instagram, and now we've got a serious round up.
Essence cover girl Erykah Badu slayed the Mercedes-Benz Superdome stage in New Orleans last night for Essence Music Festival's 20th anniversary, which saw a record-breaking 550,000 attendees. After performing a slew of her classics, she ended with an all-time favorite "Bag Lady." Before starting the track, Ms. Badu screamed to the fans, "Ok, this is your last mothaf*ckin' chance to sing – where my tenors at?"  Oh Lady E...

And before she took the stage....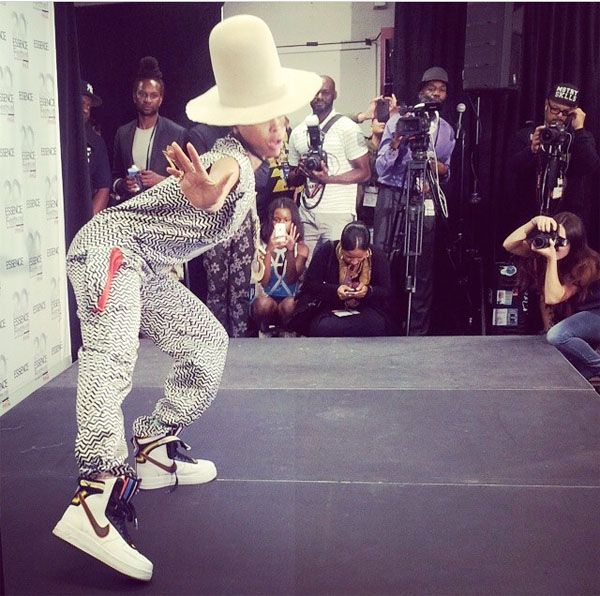 Ms. Badu posed it up in the media room in a printed one-piece and some Nikes. Love her.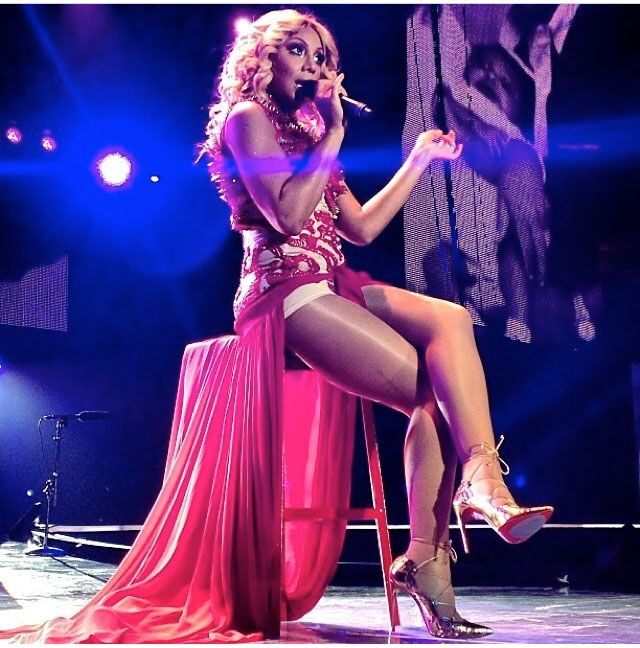 In the midst of her Love & War tour, Tamar Braxton made a stop on the main stage at the 2014 Essence Fest. After overcoming a recent collapse on stage, it looks like Tamar hasn't missed a beat.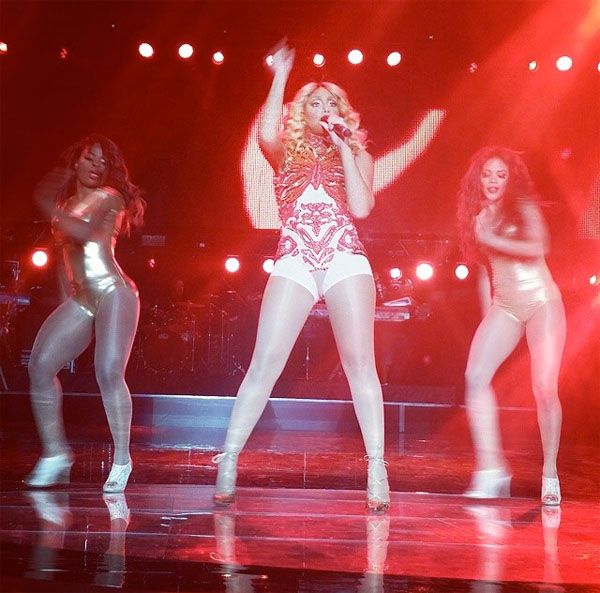 The "Hot Sugar" chick had a solid performance…no lip-syncing. She congratulated herself (typical) for finally making to the main stage after releasing one album and a 13-year struggle. She said, "SHE is on the main stage boo." Work!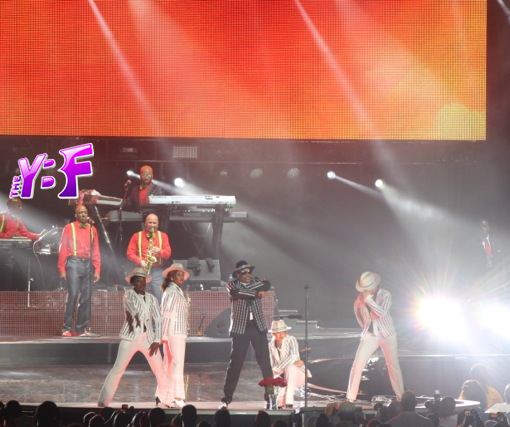 Charlie Wilson stole the show with an amazing performance, singing his hits "There Goes My Baby," "Beautiful", and more.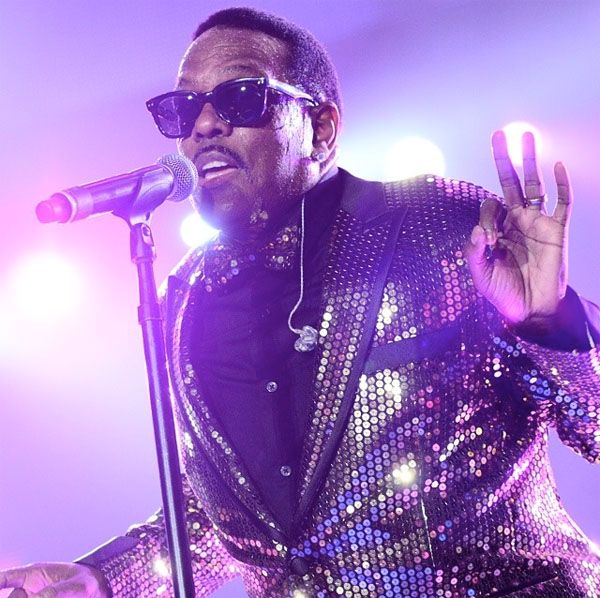 During an emotional moment, Uncle Charlie cried as he shared his rags-to-riches testimony. He told the audience God delivered him from cocaine use  and homelessness, bringing fans to tears.
Headliner Lionel Richie finally took the stage, belting out some throwback Commodores tracks. He then sang "Easy" saying, "Let's make this one big karaoke night cuz I realize y'all know the words better than I do." Ha!
Unfortunately for Lionel, many fans decided to exit left after Charlie's performance. Lionel did a lot of talking and a slew of ballads during his set, which the crowd didn't seem to be totally feeling.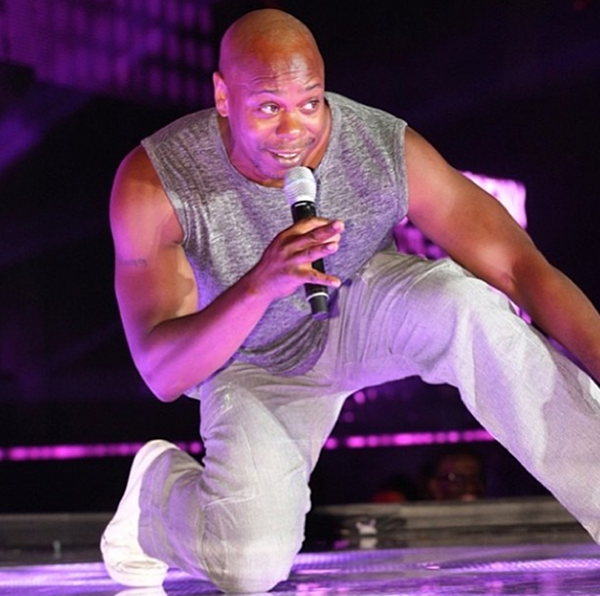 Dave Chappelle made a surprise guest appearance to introduce his friend Erykah Badu. After his intro, Dave thanked his fans for helping him sell-out his 10-day comedy tour for "what they called my big comeback show."
Jill Scott and Common caught up with one another for a cute photo-op after she took the main stage Saturday night.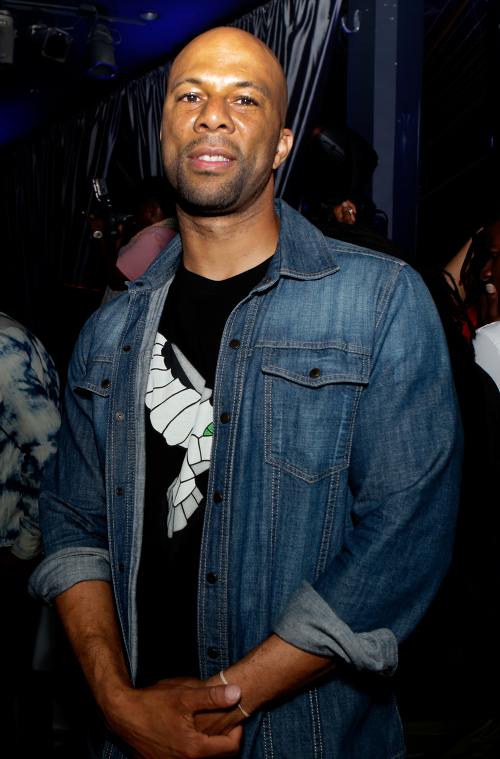 ;
On Friday night, Common hosted the Grey Goose Le Melon party at Eiffel Society nightclub in New Orleans.
Jazz pianist Robert Glasper was all smiles backstage with "Cold Case" singer Elle Varner before she hit the stage at the ESSENCE Superlounge.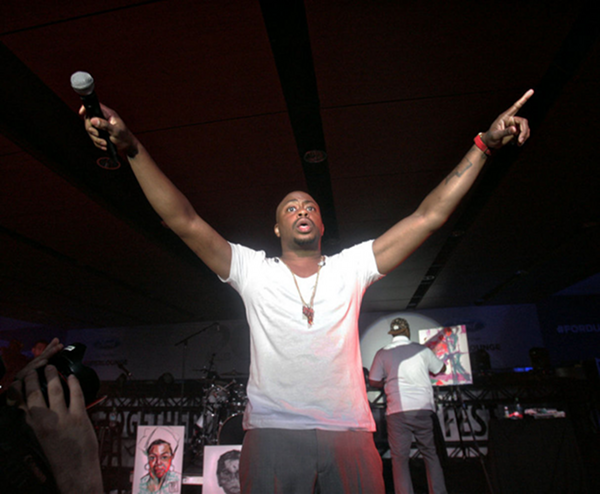 Raheem DeVaughn aka The Love King took his talents to the FORD Superlounge for his set.
And before Raheem took the stage, Sevyn Streeter performed a few of her hits on the FORD Superlounge stage.
Since ditching "R&B Divas LA," Kelly Price is getting back to the music. She performed and promoted her new album Sing, Pray, Love Vol. 1: SING, which is in stores.  
Sexy actor Lance Gross and TLAM2 star Regina Hall (pictured with Verizon Wireless executive Krista Bourne) attended the Verizon Wireless dinner at Dooky Chase restaurant Sunday night.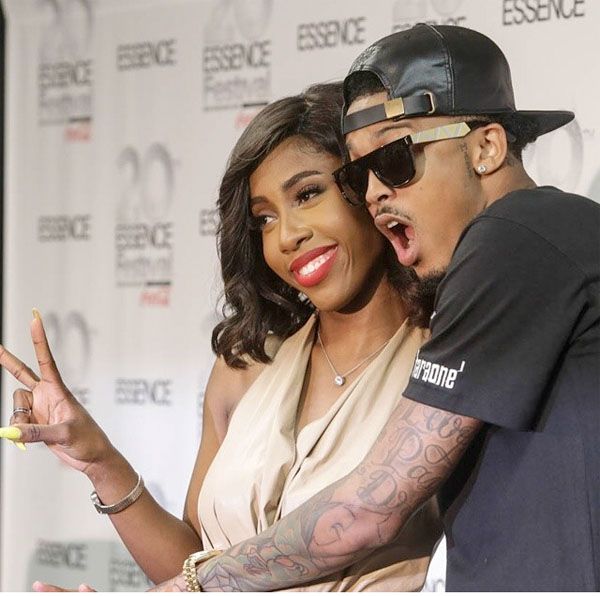 "It Won't Stop" singer Sevyn Streeter and New Orleans native August Alsina were hugged up in the media room.  Mmmhmmm..
"Options" singer and New Orleans native Luke James was spotted grabbing a bite to eat at Gene's Po-Boys. And he was with this mystery woman below:
It could just be a friend, team member or family member, since he's in a relationship with Beyonce's back-up dancer Kim Gingras.
Former "Single Ladies" star Laz Alonso partnered with Marriott International to surprise a group of Essence Fest attendees in New Orleans. Laz gifted the unsuspecting guests tickets to see Prince on Saturday night.
And he snapped a surprise selfie with the winners. Nice!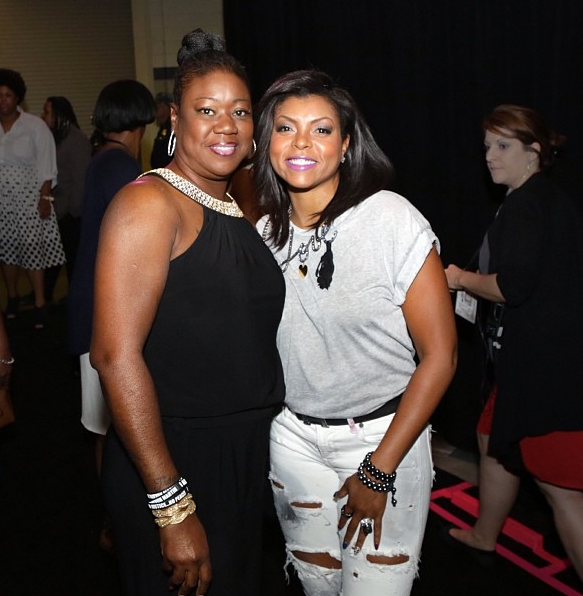 TLAM2 star Taraji P. Henson caught up with Trayvon Martin's mother Sabrina Fulton backstage.
And before Sevyn took the stage in the superlounge…...
Sevyn celebrated her 28th birthday with a private dinner in New Orleans surrounded by family, friends and a few celeb friends. Trey Songz, Tank and Raheem DeVaughn came out to Muriel's restaurant show the "It Won't Stop" singer a little love. Tank and Trey even serenaded the R&B songstress as they wished her Happy Birthday.
Peep the party pics: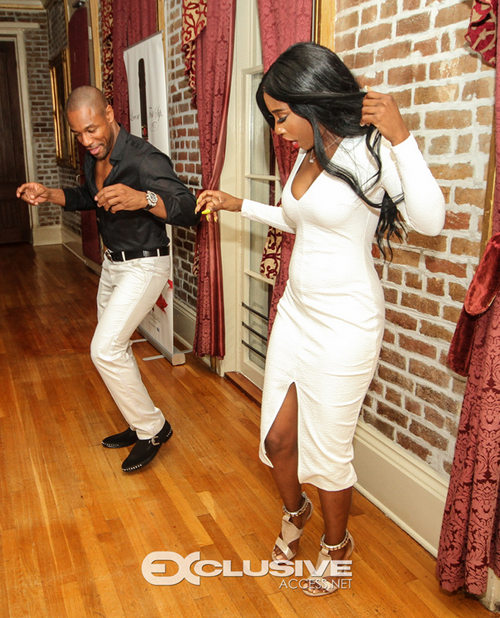 Bottoms up!
Fun times. 
Photos: Exclusive Access/Chris Mitchell/James Turner/Essence Mag IG courtesy @michaelrowephoto/@wamart1965/@jvincephoto/@robsoul/@fiyamediamogul/@stlouisamerican/@shesatamartian/@ubringmejoi