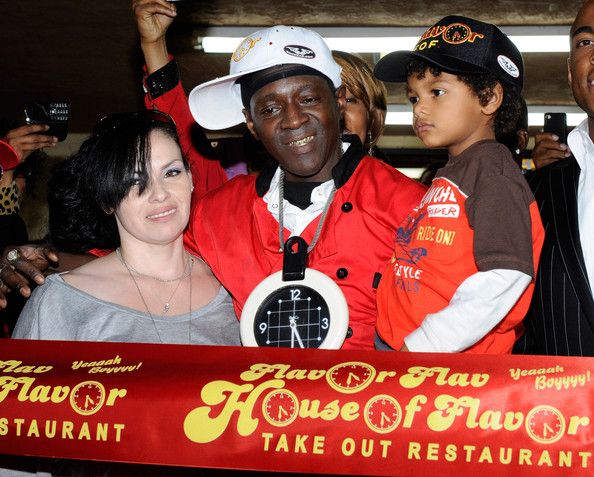 Flavor Flav is going for Colonel Sanders' top chicken king spot!  The hype man turned tv personality is putting his earnings to use by opening up another fried chicken spot.  But this one's a Take Out joint in Vegas.
Pics of Flav frying it up in the kitchen, plus celebrating with his fiancee' and baby boy, inside...
One chicken & rib joint in Iowa just ain't enough.  So Flav brought his crisptastic abilities to Las Vegas (where he currently resides) to begin another greasy venture.  He just opened up the House of Flavor Take Out Restaurant yesterday in Sin City. 
And his fiancee' of 9 years, Liz, was right on his arm with one of their sons Gibran.  Sidenote: If you saw ABC's "Celebrity Wife Swap" episode a couple months ago where Flav's fam swapped with Dee Snider's fam--it would explain A LOT.  Just sayin'....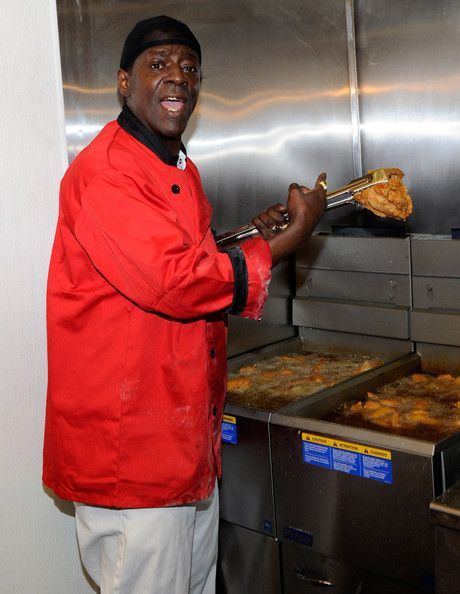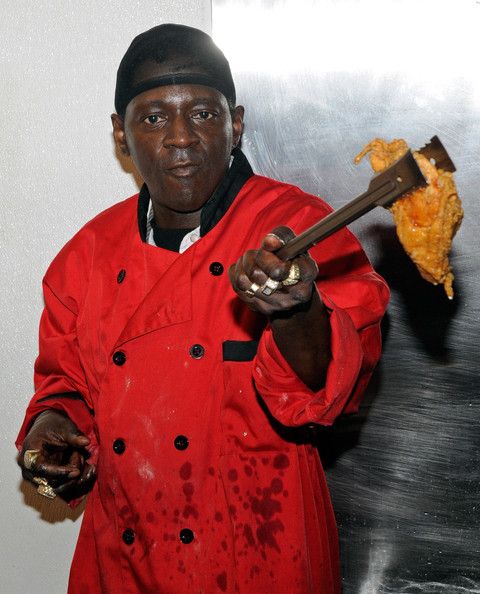 After dropping some breasts and legs into the deep fryer, Flav and his clock cut the official opening day ribbon alongside his fam: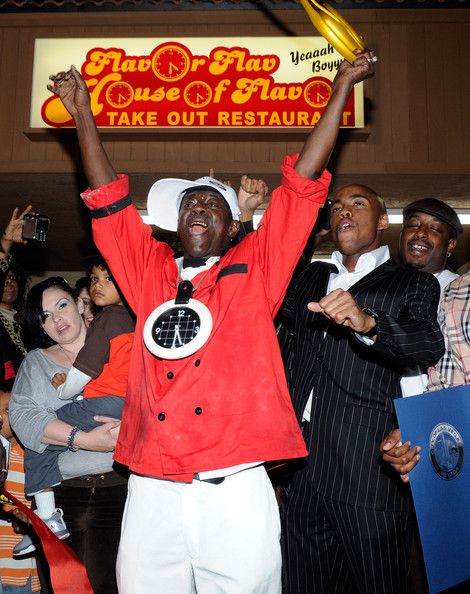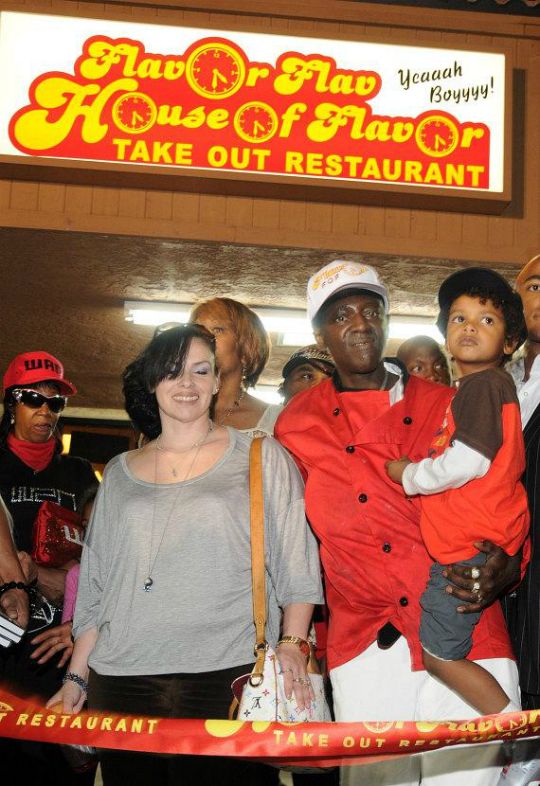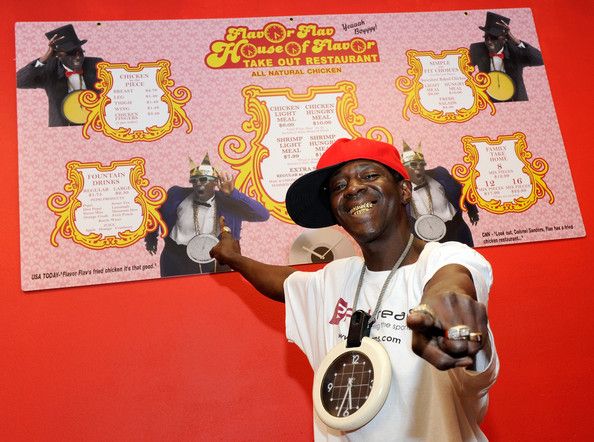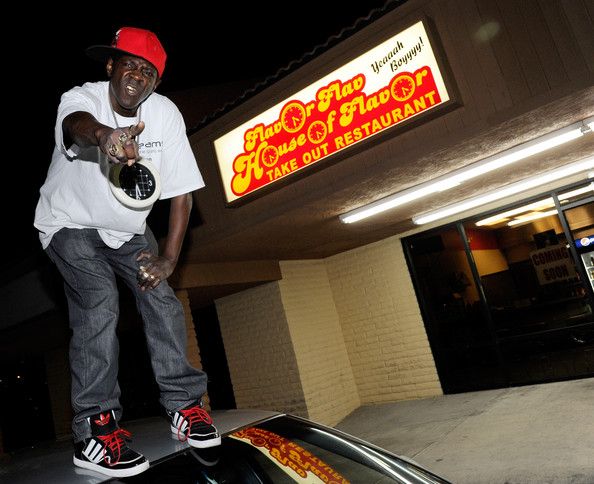 Yes indeed.
I bet you that chicken is delicious though...