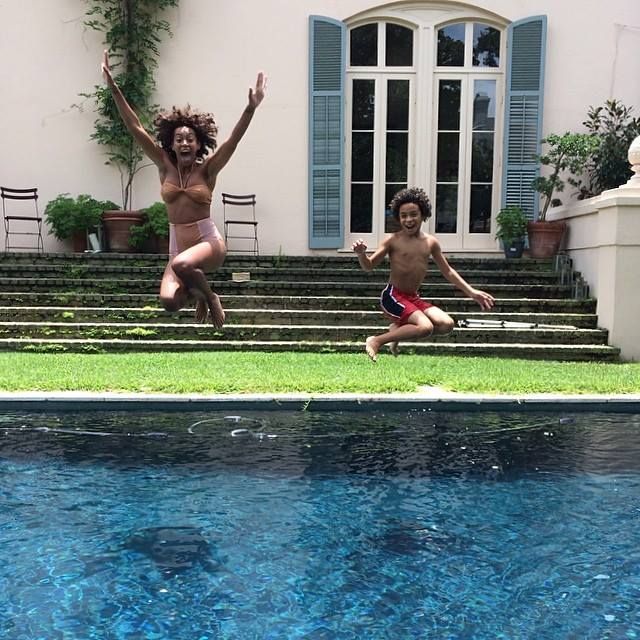 Fab mom Solange Knowles is living it up this summer in New Orleans!  And she and her 10-year-old son Julez are having all types of jump-in-the-pool fun.  Pics inside, plus Mariah donned a dress to hit the hot tub with Dem Babies, and Rohan Marley's son is following in his football footsteps...
Before she hits the Essence Music Festival scene this weekend in the N.O. (she's DJing a day party at the House of Blues on the 4th of July), she's parlaying in a fabulous vacay home with son Julez in the creole-filled city.  She posted pics of them having a majorly fun day at their pool.  And Julez playing around with a friend: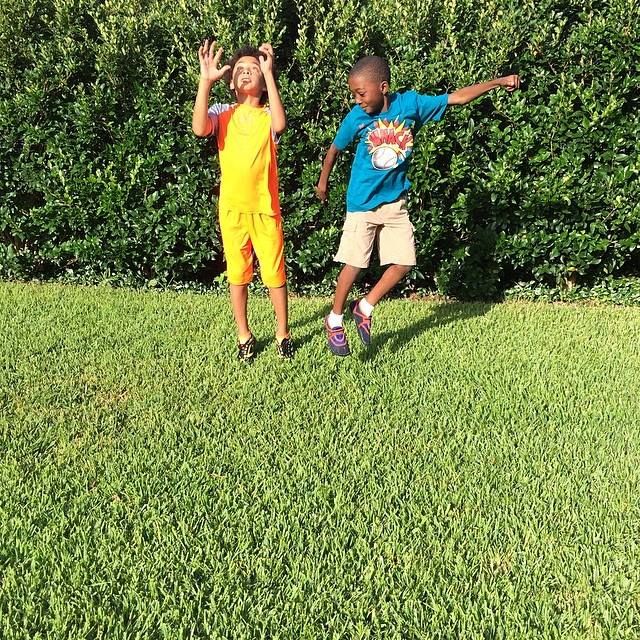 Cute!
Meanwhile, back in New York, Mariah is...being Mariah.  Who needs a swimsuit to hop in your own hot tub  Obviously not MiMi.
Chick donned an entire ombre maxi dress to hop in with the twins Roc & Roe.  She posted the pics saying the kiddies said "Let's Go", and apparently, that's what they did.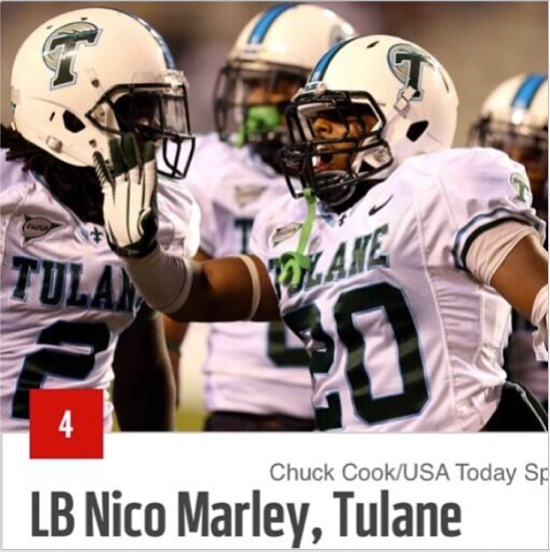 And who new Rohan Marley was a college football star?!  Now, his son (who is Bob Marley's grandson) is following in his footsteps.  Nico Marley just got featured as a top college football player by USA Today.  He's a Sophomore on the Tulane University football team.
Check out his profile his proud dad posted. 
Particulars: 5-8, 180, sophomore. Buzz: He's the son of former University of Miami linebacker Rohan Marley, a small guy who was known for his bone-rattling hits. And he's the grandson of former reggae superstar Bob Marley, who had a few hits of his own. If there's a smaller starting linebacker in the college ranks (heck, Marley is short for a cornerback, for goodness sake), we haven't found one. But his lack of size doesn't stop him from trying to absolutely lower the boom a few times per game. Marley was the Green Wave's third-leading tackler last season (68 stops) and was second on the team with 11 tackles for loss. #LionOrder #ProudFather #NFL
Nice!  Congrats Nico!
Photos: Rohan's IG/Solange's Facebook/Mariah's IG