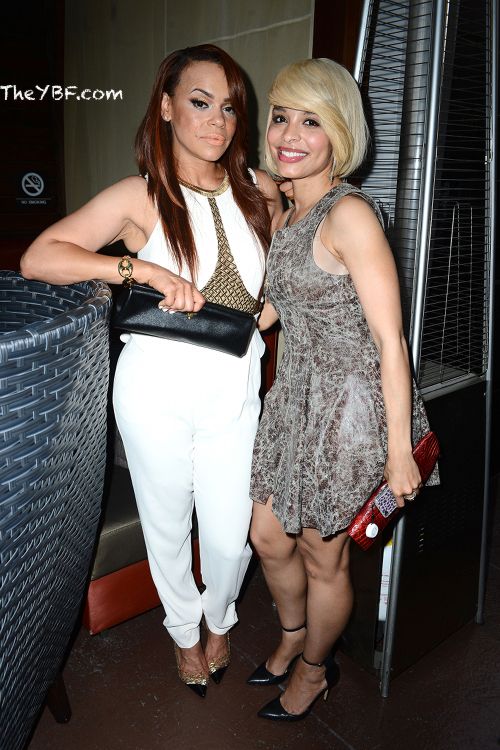 "The First Lady" Faith Evans celebrated the upcoming release of her new album last night and latest single "I Deserve It" with friends, fans and actress Antonique Smith. See pics and listen to her new song inside....
With 20 years in the industry already under her belt, Faith Evans is putting the final touches on her eighth studio album, Incomparable, which she celebrated this week at a release party sponsored by CIROC and INSIDE. 
Posing alongside actress/singer Antonique Smith (who played Faith in "Notorious") Faith treated partygoers to her lastest single "I Deserve It" featuring Missy Elliott and Sharaya J. On the mid-tempo groove, Faith croons....

Everybody's looking for their one and only love / And I'd be a fool to settle for someone that isn't good enough / If you're gonna love me, love me right / 'Cause I played the fool too many times / If you're gonna love me, love me good / Or I'll find another man who would,"
While we don't have a release date for Incomparable, we've heard it will feature B Slade, Jazmine Sullivan and Karen Clark-Sheard. In the meantime.....will you be jamming this for the summer?
Listen below:
Photos via Splash