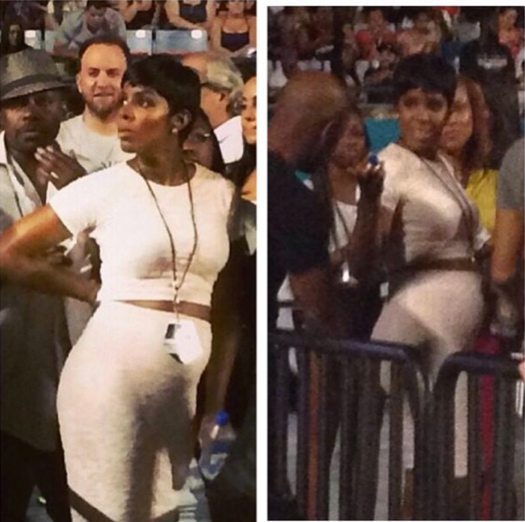 Pregnancy isn't slowing Kelly Rowland down at all.  The gorgeous singer bumped her way to Sun Life Stadium last night to catch her Destiny's Child sister Beyonce & Jay Z at their On The Run tour opening night.
Check out her cuteness inside...
Kelly was spotted on the floor at last night's On The Run tour kick off.  She rocked a white crop top and pencil skirt to accentuate her growing baby bump.  And her new mommy glow is still in tact.
She's also not showing any signs of slowing down.  A few days ago, Kelly and Mama Tina hit up a Habitat For Humanity project to help build a few houses: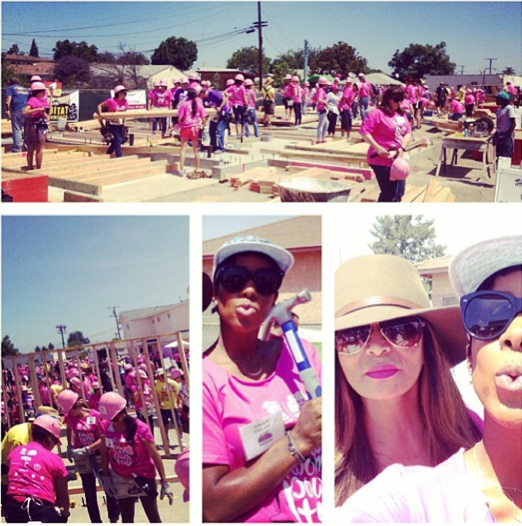 Sweet!  Kelly's also starring alongside Bey in their former groupmate Michelle Williams' new video for "Say Yes".
Extras:
1. After the release of their 11th studio album 'Collide' in September 2014, Boyz II Men will kick off a 3 city tour in the UK this December.
2.  Trick Trick released a video talking about the Rick Ross incident. STORY
3.  The Weeknd Announces Tour With Schoolboy Q and Jhené Aiko.  STORY
Photos: Beyonce Lite's Twitter/Kelly's IG