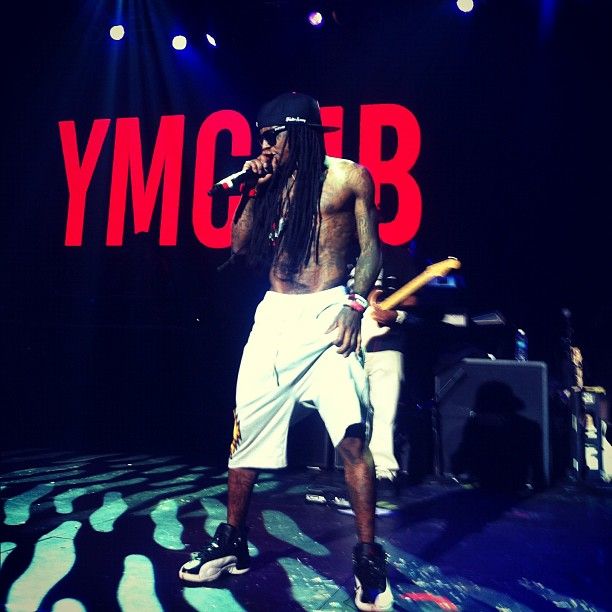 Lil Wayne rocked the stage in Austin last night for his own South By Southwest concert.  And crowds flooded Austin Music Hall to catch the shirtless Young Money head honcho run through his tracks, and make his first live annoucnement about his Mountain Dew deal.
Pics and video inside...
Usually catering to independent/underground rock bands, this year's SXSW saw more hip hop than ever.  The Game, Nas, 50 Cent, Snoop, T.I., Wale and more all played to crowds in different locations in the same vicinity all last night.  And Weezy topped off the night playing his hits, officially kicked off a partnership with Mountain Dew and introduced his new clothing line.
Here's video of a bit of his performance.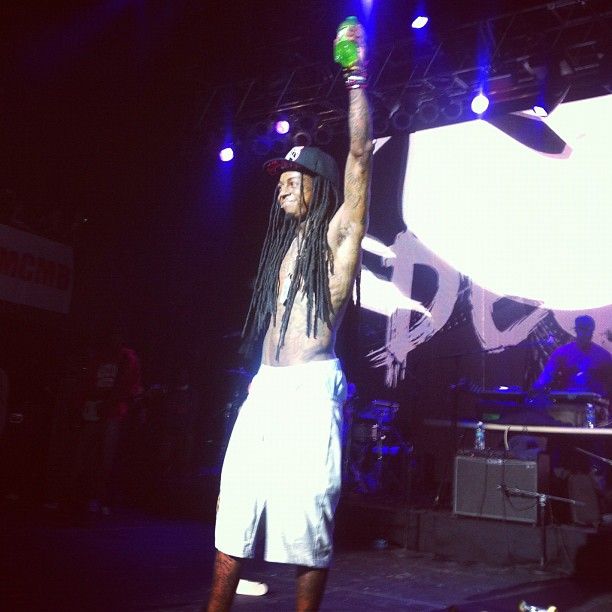 Weezy told the crowd (which is also something he will say in his upcoming ad campaign for Mountain Dew): "If you get anything from me, it's to find your name and do you because, ladies and gentlemen, that's what I do," he told the crowd in what he said was a commercial for the new soft drink partnership.
Knowing what Weezy's grill looks like gives a whole new meaning to Mountain Dew mouth.....
Congrats to the homie though.
BONUS: Wayne's daughter Reginae recently snapped a twitpic with his son and her half-brother:
Cute!
Pics via Karen Civil, Video via Miss Info