Chris Brown was back in D.C. today for his latest hearing.  And after getting mobbed by fans, he pulled a surprising move by rejecting a plea deal.  Deets inside...
Singer Chris Brown was seen heading into the D.C. Superior Courthouse today in Washington D.C.  He waved to his overly excited fans after facing the judge in the assault case that stemmed from that fight he was "allegedly" involved in last year outside of a D.C. hotel.
According to reports, the plan was for Chris to accept a plea deal in the ongoing case.  But the deal fell apart once Chris' lawyer, Mark Geragos, and the prosecutor couldn't agree on a statement of fact surrounding the events leading up to the brawl.
Chris maintains that he never assaulted the alleged victim.  Had he accepted the plea deal, he would get a slap n the wrist, essentially, and no jail time.  But now that he's rejected the plea deal, the case is now going to trial.  And if things don't go his way, there's a possibility he'll find himself in jail once again.
But it doesn't seem it's fazing Chris.  While leaving the courthouse today, he was all smiles while getting mobbed by a group of fans: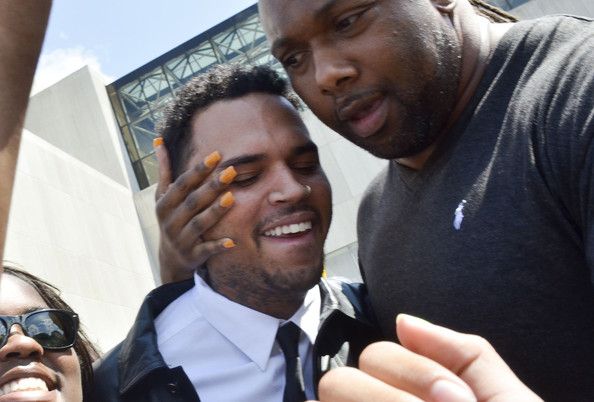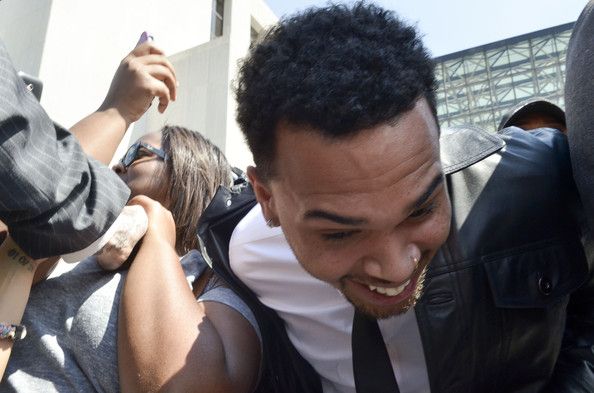 \
Looks like Team Breezy still has his back.  He's due back in court this September.
Check out Geragos speaking to the media after the hearing today below:
EXTRAS:
1.  R.I.P. Michael Jackson.  5 Years ago today the King of Pop passed away.
Photos: Getty