All hail the body of a tennis goddess.  Venus Williams is serving up some major sexy in a tasteful way...ESPN magazine's famed BODY issue.  Check out her pic, plus Chanel Iman taking over "ELLE Malaysia" inside...
Serena isn't the only Williams sister with a bangin' bod.  Her sister, fellow tennis champ Venus, is showcasing her lean & mean statuesque physique in the upcoming ESPN Magazine BODY issue.
The mag posted the pic to their Instagram, and it's safe to say it caused some ruckus.  The 34-year-old told ESPN today at Wimbledon:
Asked about the revealing photo shoot after her 6-4, 4-6, 6-2 win over Maria-Teresa Torro-Flor in the first round of Wimbledon on Monday, Venus joked that she agreed to participate because Serena had done so, and admitted it was a bit awkward.

"I just kept cracking jokes and that definitely made it fun," she said before adding, "I think I'm in better shape now. Hope we can do a reshoot."

Venus told ESPN that her tall, lean body rejects muscle and bulk. "If I don't go to the gym for a week, I just get thinner and thinner," she said. "My body just doesn't want it. I'm full of oil, I guess." That makes it tough given her battle with fatigue due to Sjogren's syndrome, an autoimmune disease she was diagnosed with in 2011.
By the way, today's win was Venus' 72nd win at Wimbledon and she's advancing to the next round.  Get it Venus!
In other magazine news, Chanel Iman put her fashion model game on the forefront for ELLE Malaysia magazine.  She's rocking the July 2014 Travel Issue cover and the pages inside while posing it up on a terrace at the Standard Hotel in NYC.
Fashion lovers, get into this fabness below: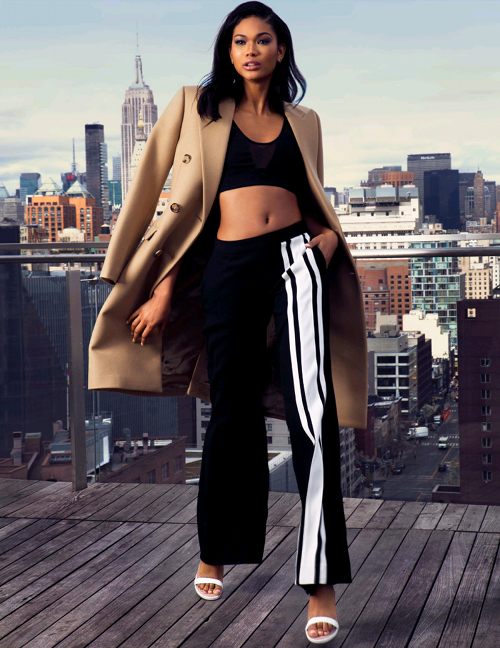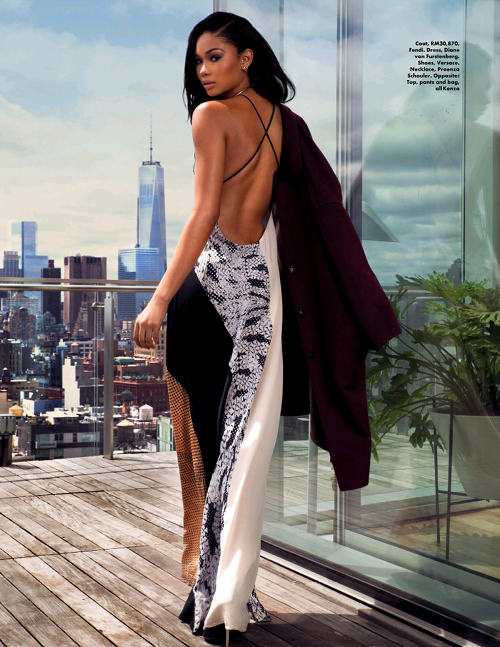 Slayed.  The issue is on newsstands and digital platforms now.
Photos: ELLE/Hirakawa for ESPN The Magazine