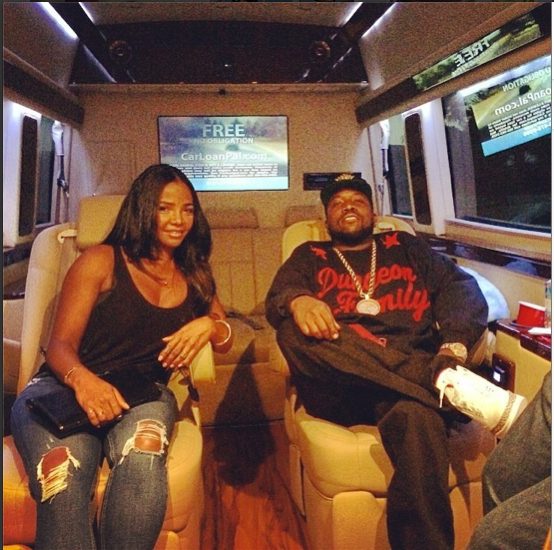 We called it at Coachella.  Big Boi and his wife Sherlita Patton have dropped their divorce that Sherlita filed for last October.  Deets inside...
Back in April, we noticed Big Boi and wife Sherlita were spending plenty of quality time together again, and getting all mushy with each other on Instagram.  Sherlita was right by his side (above) as he and Andre 3000 made their big comeback and performed at Coachella.  And weeks later, he posted a sweet Mother's Day message to her.  Sherlita also rocked one of his branded hats in a pic she posted, letting everybody know she was back with her man.
Today it was revealed that the twosome officially tore up the papers and dropped the divorce since they've now reconciled.  TMZ says they filed papers earlier this month to 86 the divorce.  And we love it.
The couple, who has been married for 11 years, share 2 children together. 
The Randomness:
1.  Carmelo Anthony has officially opted out of his contract with the NY Knicks.  STORY
2.  Zendaya Coleman is now the new face of Madonna's Material Girl clothing line.  STORY