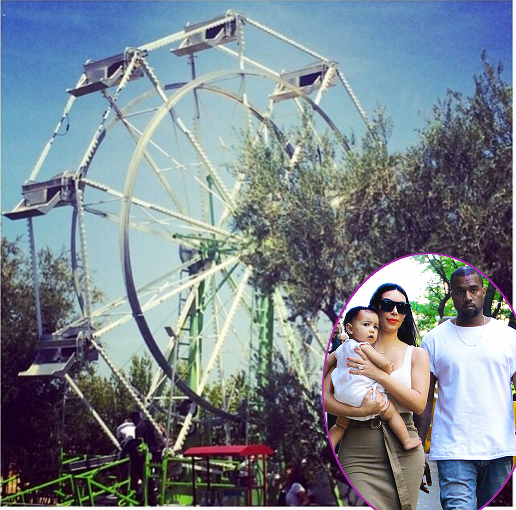 Must be nice to be North West.  The 1-year-old already has her own festival--Kidchella!  Deets inside on North's first birthday party....
 
Parents Kanye West and Kim Kardashian made sure their daughter wasn't left out of the Coachella 2014 festivities.  So they threw her a version of her own-called KidChella yesterday.
The big bash was held in auntie Kourtney's even bigger backyard, TMZ reports.  There were rides, glow sticks, hair braiding, face painting, tie-dye shirts and more.
Oh, and North's aunt Kylie Jenner and friend Jaden Smith were two performers on the MULTIPLE stages.
Hope she had all the cotton candy and baby can handle...
Pics: Instagram