Oh Willow Smith.  How nice it must be to be 11-years-old and not have to calculate mathematics at school during the weekday daytime hours.  But instead get to go shopping in Soho.
Pics of the green-haired pop diva in training in her eclectic Y-3 sneaker heels inside...
Willow Smith was spotted literally running in heels yesterday as paparazzi tried to grab shots of her weaving in and out of the stores in Soho.  She braved the windy NYC day in a black coat, bear faced tee, jeans, and interesting black/white/yellow Y-3 booties.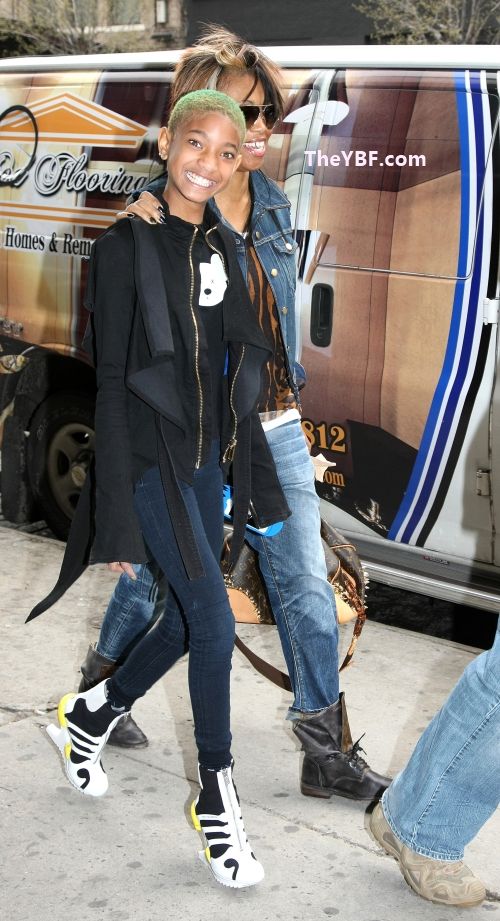 She put on a happy face as she hit the stores with her nanny: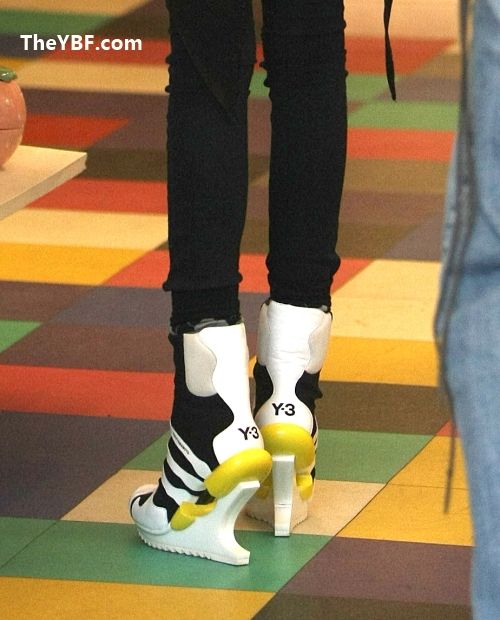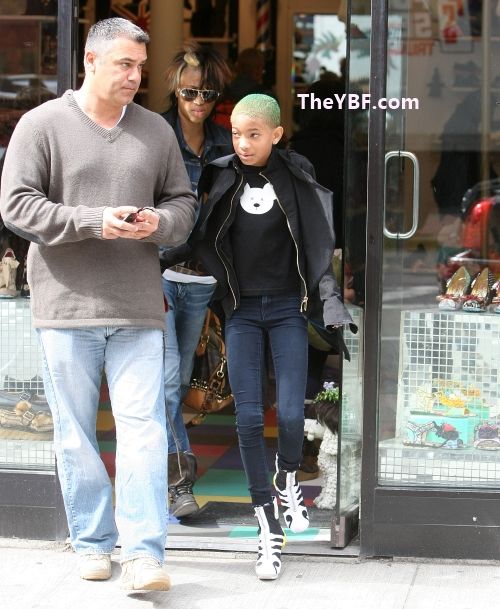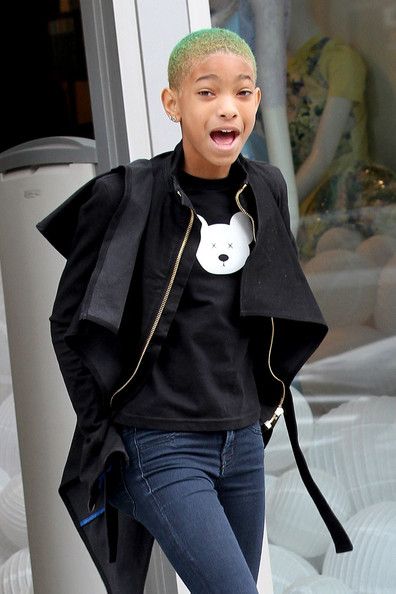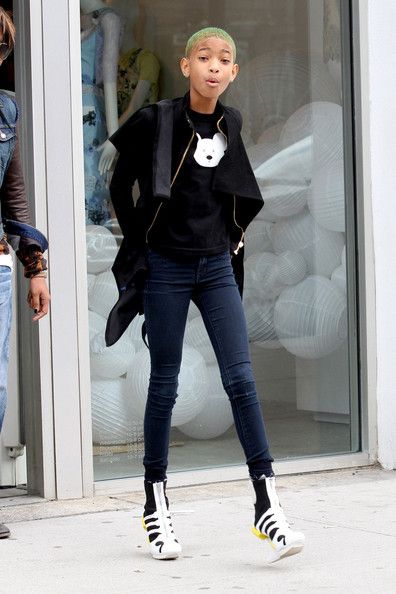 And Willow is set to appear in a movie adaptation of the comic book series Amulet with her brother Jaden.  Wonder if she's going to switch up her hair color tomorrow for St. Patrick's Day.  We all know she likes to be different....
Pics: INF