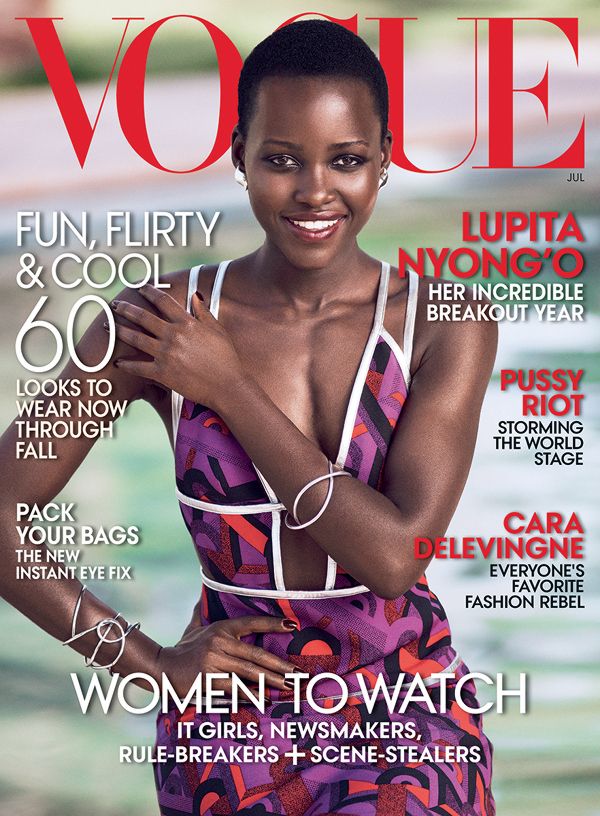 Now that we've finally caught our breath after seeing Lupita Nyong'o's brand new cover of VOGUE magazine, we're sharing all the stunning photos and details from her cover story.
Get it all inside....
If it wasn't official before, it's official now: Lupita Nyong'o has had the best 2013-2014 EVER.  The breath taking Oscar winner is giving life to the new July '14 cover of VOGUE magazine.  And even though this is her first VOGUE cover, chick slays effortlessly.
Her sumptuous photoshoot was done in May in Marrakech, shot by Mikael Jansson.  She may have been a serious film student just over a year ago, but now, Ms. Nyong'o could teach more than a few lessons on model behavior.
With pics shot in places like a luxe spa that imitates a castle-like fort in the middle of the Palmeraie at El Fenn hotel (above she's wearing a Janis by Janis Savitt silver cuff with Prada red satin heels), chick still outshines the gorgeous scenery.
The new face of Lancôme did over 60 promotional events this past Award season, and pretty much shut down every single one becoming an IT girl of fashion.  So it's only right the fashion bible--who's still catching shade for that Kanye& Kim cover--gives her the shine she deserves.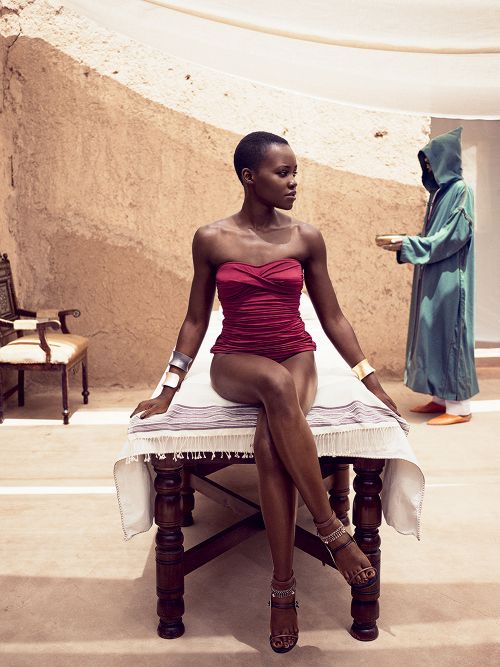 (J. Crew swimsuit)
Here's a few of the highlights from one of Miu Miu's newest faces--
On her seemingly sudden stardom trajectory
"It just feels like the entertainment industry exploded into my life. People who seemed so distant all of a sudden were right in front of me and recognizing me—before I recognized them!"
On her first paparazzi experience
"For a split second I looked behind me to see who they were flashing at—and it was me!  That was, I think, the beginning of the end of my anonymity."

On her prom dress before graduating from an all-boys high school in Nairobi (that girls were only allowed to enter via placement tests)

"It was a velvet miniskirt with a matching little top and an iridescent silver translucent fabric that flowed to the ground," she remembers. "It was kind of ridiculous, but it was fabulous at the time."
On her Pinterest board she brought to her first meeting with stylist Micaela Erlanger
Bold color, interesting print, interesting silhouette—simple but architectural and feminine," Erlanger remembers. "Elegance, but with a sense of humor."
On their epic six-hour fittings
"It's a job; it's work, you know! We'd just try, try, try, try, try, try, try. At first it was very daunting, but I ended up really having fun with it."

Their choices have run the gamut from Christopher Kane and Sacai to custom Prada and Chanel Haute Couture. Most times, she adds, "especially for the bigger awards, the dress let me know it was going to be worn. It's quite scary when you fall in love with a dress, because it's nothing to do with your brain. It's like a gut reaction."
On that epic Golden Globes dress
"We got goose bumps," remembers [herstylist] of that fitting. "I told her, 'This is going to be a game-changer.' And it was."
On her red carpet life
Before she embarked on her fashion marathon, "everyone said, 'Brace yourself, Lupita! Keep a granola bar in that clutch of yours!' " she confides. "I didn't really understand what they meant, and it was only once it was past that I realized that my body had been holding on by a thread to get through this very intense experience. Nothing can prepare you for awards season," she continues. "The red carpet feels like a war zone, except you cannot fly or fight; you just have to stand there and take it." She considers for a moment. "I hope they don't make that the big quote!" she says, laughing. "Because that would be sad! Tell them not to do that!"

"My family is very close-knit," she explains. "My aunt, who was an actor herself, would get all us children together to write and perform plays. I loved manipulating my parents' emotions."
On her journey to the Oscar
"I had already gotten the nomination, which was truly, truly astounding, and enough," she remembers. "Even in my dreams of being an actor, my dream was not in the celebrity. My dream was in the work that I wanted to do."

When her name was read out, the experience was, as she recalls, "very confusing, very numbing. I was just repeating my name in my head, so I didn't know whether I had said my name or they had said my name! And then my little brother screamed, and time was suspended and it was just noise in my head."

 
Check out her full story over at VOGUE.  More gorgeous pics from her spread are below: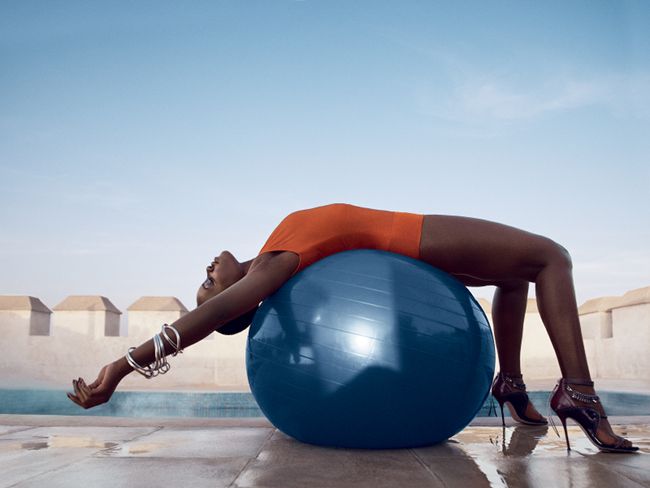 Givenchy by Riccardo Tisci marigold bodysuit. Spinelli Kilcollin linked bangles. Georg Jensen double bangle.
Vera Wang Collection copper trapeze dress. Ann Demeulemeester necklace. Pebble London ring. Casadei for Prabal Gurung heels
Rodarte metallic lace dress with sequins. Judy Geib Plus Alpha diamond–and–gold filigree earrings. Fred Leighton amber necklace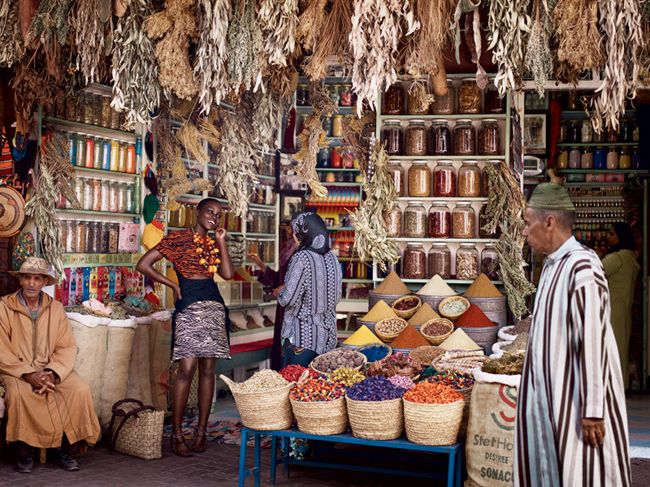 Proenza Schouler flock-printed cutout dress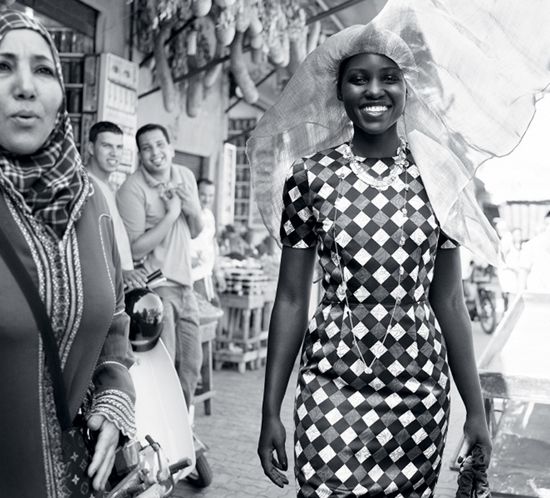 Jonathan Saunders check-and-floral printed dress.  Ann Demeulemeester by Elvis Pompilio fine straw hat. Me&Ro necklaces.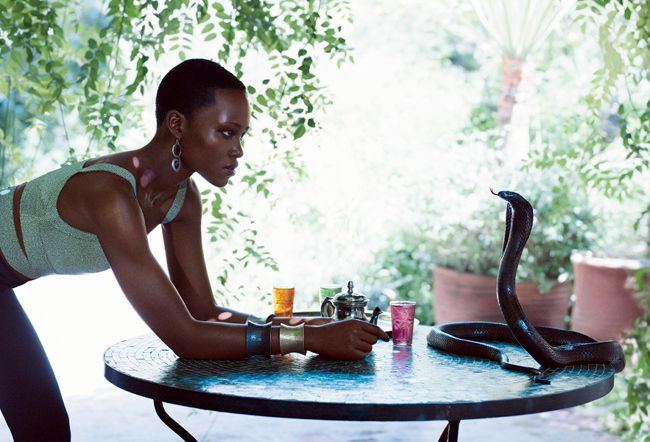 T by Alexander Wang knit top. Jonas Studio earring. Yossi Harari corset cuffs.
Photographed by Mikael Jansson