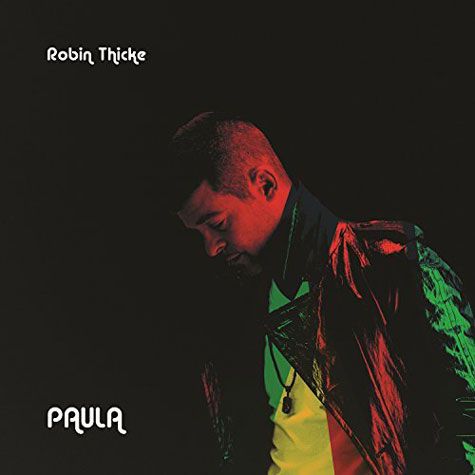 Robin Thicke revealed the cover art for his next album, Paula, along with the tracklisting.  More inside....
In what may be his last attempt at winning back estranged wife Paula Patton, Robin Thicke has named his upcoming album Paula.  Paula, Robin's seventh album, is the follow-up to the international smash Blurred Lines which brought a level of success that many folks blamed for ruining his marriage.  All 14-songs were written and produced by Robin and clearly make reference to Paula, with whom he shares a son, Julian.  
Paula Tracklisting:
1. "You're My Fantasy"
2. "Get Her Back"
3. "Still Madly Crazy"
4. "Lock the Door"
5. "Whatever I Want"
6. "Living in New York City"
7. "Love Can Grow Back"
8. "Black Tar Cloud"
9. "Too Little Too Late"
10. "Tippy Toes"
11. "Something Bad"
12. "The Opposite of Me"
13. "Time of Your Life"
14. "Forever Love"
Paula arrives July 1st.