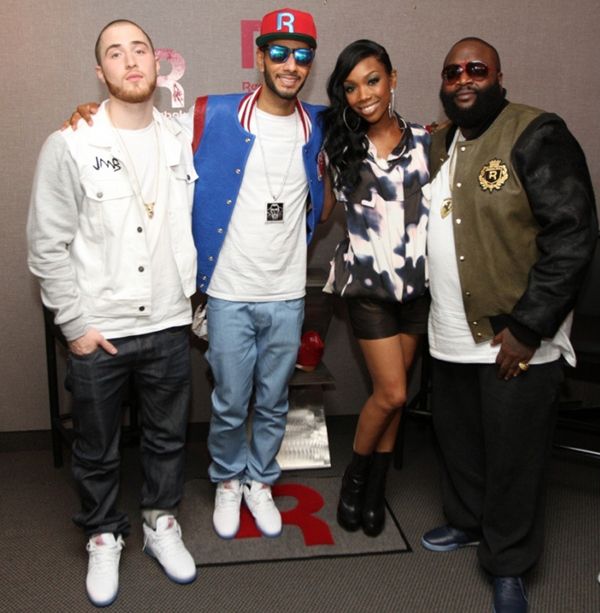 Brandy, Swizz Beatz & singer Mike Posner were all on hand yesterday to celebrate Rick Ross' new campaign.  The "Reebok Back" rapper just inked a deal with the Reebok company itself. 
Pics and deets inside...
Reebok launched its Classics Icons campaign with Rick Ross, Swizz Beatz and Mike Posner at the NY Knicks game at Madison Square Garden yesterday.
And special guest Brandy stopped by to say hello in support of the company's "It Takes a Lot to Make a Classic" initiative.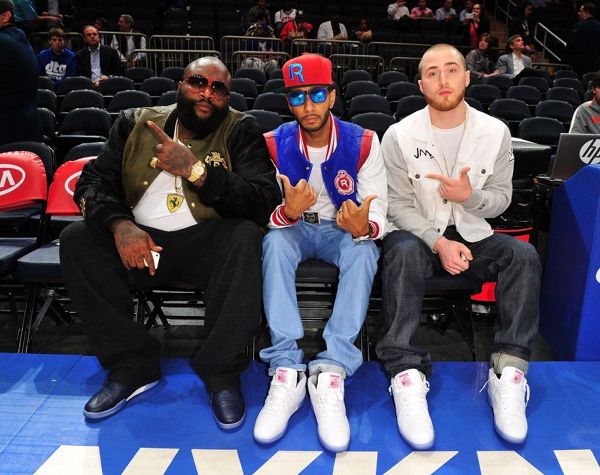 The fellas kicked it courtside as they rocked the Reebok brand from head to toe.  Ricky will be joining Swizzy, who has already designed several shoes and merchandise for the brand, and Mike, who has already shot a few ads, in the campaign.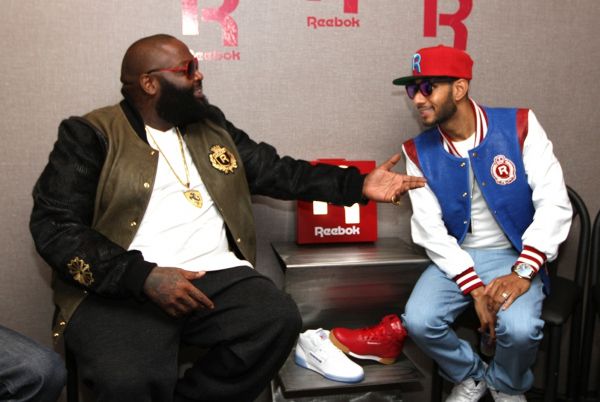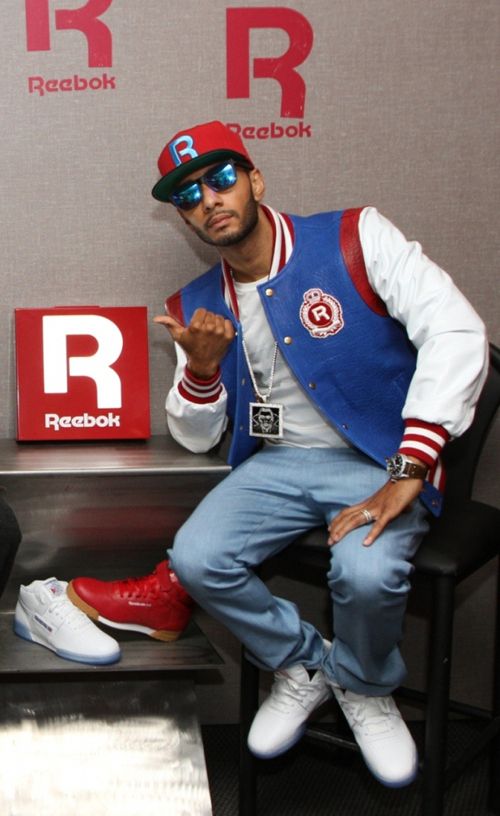 And they also spoke to media about the new campaign at a press conference.   This will be a good look for Ricky Rozay...
Due to tour schedules, rapper Tyga was unable to attend, however, he is part of the new Classics Icons campaign as well.  Check out their brand new ads for the Classic Ex-O-Fit Hi sneakers and commercial: