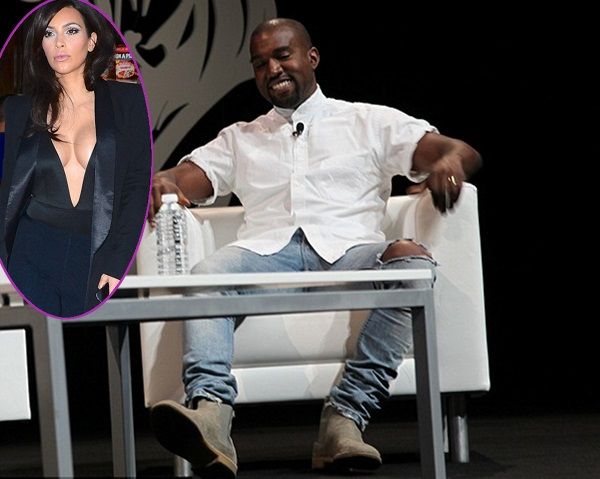 Why did Kanye West take Kim Kardashian as his lawfully wedded wife?  Because she's the number one woman in the world and he only deals with the best!  It was that simple.   More about Kanye wanting the "Number Ones" of life inside....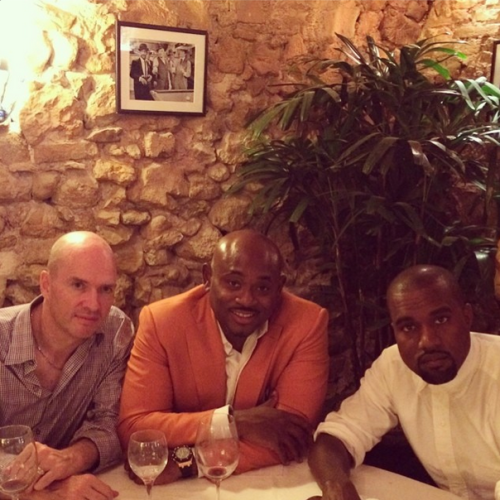 You think you know Kanye West....but he's always dropping some semi-surprising eyebrow raising nuggets for us.  Ye, (shown above in Cannes with Steve Stoute and Ben Horowitz) recently participated in a talk entitled "Translation: Technology, Culture, and Consumer Adoption: Learning to Read the Cultural Landscape" held at the Palais des Festivals during the Cannes Lions Conference, the biggest advertising festival in the world.
During the discussion, the talented Kanye offered a glimpse into his world and how he arrives at decisions about music, fashion and even marriage.  He said:
'Throughout my entire life because of the way my parents raised me, I was like "I have to work with the number one"
So how'd that play out in terms of music Kanye? 'I can't work with anyone but Jay Z because that's the number one.'  Guess that shuts down the "beef" rumors brewing between the two.  Makes sense, right?

What about fashion? 'I can't represent any company but Louis Vuitton because that's the number one.'
What about love: 'I can't be with any girl but Kim because that's the girl I look at her pictures the most, I get turned on the most.'
Of course.  That's what's MOST important in a marriage.  Now....what would life be like if the world tried to deprive Kanye of having the best? 'It's like Michaelangelo told he's not allowed to carve with marble but told he's got to use cement or something like that.'
Another thing....Kanye believes that his "access" to getting the best is a step forward for civil rights because he's Black and now he, too, can have nice things too. "Before Obama, there was Jesse Jackson, there were different people, talking about blacks particularly in America that were not allowed to drink from the cleanest fountain, to work with the best resources."
Wanting to be "number one" also translated into Kanye's wedding photos too. During the talk, he revealed that it took him FOUR days to edit their first "official" wedding photo because"I still want my wedding photos to look like Annie Leibovitz's photos."
Ye' said Kim DID NOT want to wait a long time to upload the pic (no shocker there), but he convinced her otherwise.
"Can you imagine telling someone who wants to just Instagram a photo, who's the number one person on Instagram, "We need to work on the colour of the flower wall", or the idea that it's a Givenchy dress, and it's not about the name Givenchy, it's about the talent that is Riccardo Tisci - and how important Kim is to the internet. 'And the fact the number one most-liked photo [on Instagram] has a kind of aesthetic was a win for what the mission is, which is raising the palette. 'It was a long time,...'
You can't be mad at him for always aiming to step up his game. With superficial ish and beyond....
 
EXTRAS:
Just in case you think Kanye became "arrogant" after he became successful, Dave Chappelle can prove that Kanye was ALWAYS the Kanye that we know now. This week, he told Jimmy Fallon about the first time he met Kanye. It's a true "Kanye" story. Check it above at the 4:05 mark.
Photos via Micaela McLucas/Splash/Kris Jenner's Instagram