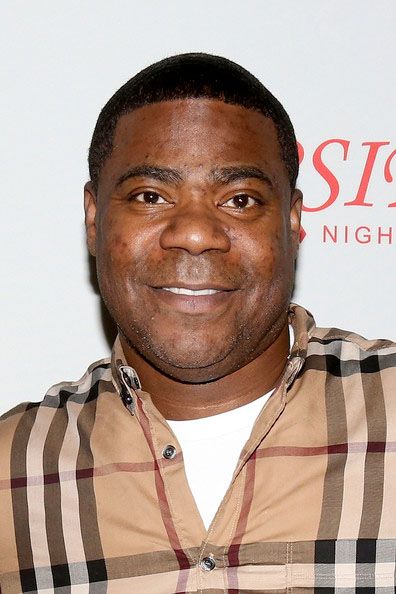 The identity of the fatality from the car crash that landed Tracy Morgan in intensive care has been revealed. The man killed was also a comedian and a good friend of Tracy's. Deets inside…
More sad news:
You'll recall Tracy Morgan and his entouragewere traveling in a limo bus that overturned around 1AM on the New Jersey Turnpike in Robbinsville. One man was killed and three others (including Tracy) were critically injured.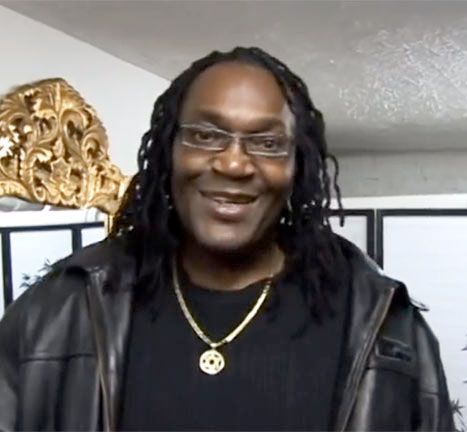 According to police, 63-year-old comedian James "Jimmy Mack" McNair of Peekskill, NY was the passenger inside the limo bus who lost his life in the six-vehicle crash, which involved two tractor trailers, two cars, an SUV and the limo bus Tracy and crew were riding in. Jimmy Mack was a close friend of the comedian.
Initial reports indicated there were seven injured people, but the prosecutor's statement confirms there were actually four. Two of Tracy's friends/comedians Harris Stanton and Ardie Fuqua are among those who were critically injured.
It's said that a tractor trailer rear-ended slow moving traffic which caused the accident. Police have charged 35-year-old Georgia Wal-Mart truck driver Kevin Roper with one count of death by auto and four counts of assault by auto. 
Sgt. Gregory Williams of New Jersey State Police said:
"NJSP says the driver of the tractor-trailer failed to observe slow-moving traffic ahead," Williams said. "At the last minute, he swerved to try and avoid the Mercedes limo bus but struck it from behind, forcing the limo to rotate and overturn."
The former "30 Rock" star and his crew were traveling from Delaware where Tracy performed at the Dover Downs Hotel and Casino on Friday. Ardie Fuqua posted the picture above from the event just after his show before they started to make their way back to NYC. He captioned, "This is what it looks like from the stage to see a standing ovation from 1500 people. Then we traveled back to NYC in style in a luxury Mercedes Sprinter. Road life is a good life! #tracymorgan"
Tracy's publicist released a statement on Saturday on Tracy's condition saying,
"Tracy remains in critical condition at Robert Wood Johnson Hospital. He sustained these injuries in an accident that occurred early this morning as one of several passengers in a chauffeured SUV returning from a tour date in Delaware. His family is now with him and he is receiving excellent care. We don't anticipate much of a change in his condition today but will provide a further update once more information becomes available."
 
Here's raw video footage of the accident site:
Last month, the former "SNL" star had signed a deal for a new untitled comedy series on NBC which was expected to debut in January 2015.
We are keeping them all in our prayers and will keep you updated...
The Randomness:
1. A 50 Cent Affiliate has been arrested in the Slowbucks chain snatching case.  STORY
Photos: Getty/YouTube/Ardie's IG