Karrueche stayed by Chris Brown's side while he was in jail these last several months.  And now that he's out, she right there to lock lips with Breezy at his homecoming party.  Check out the twosome and the celeb friends who partied with CB at his homecoming party...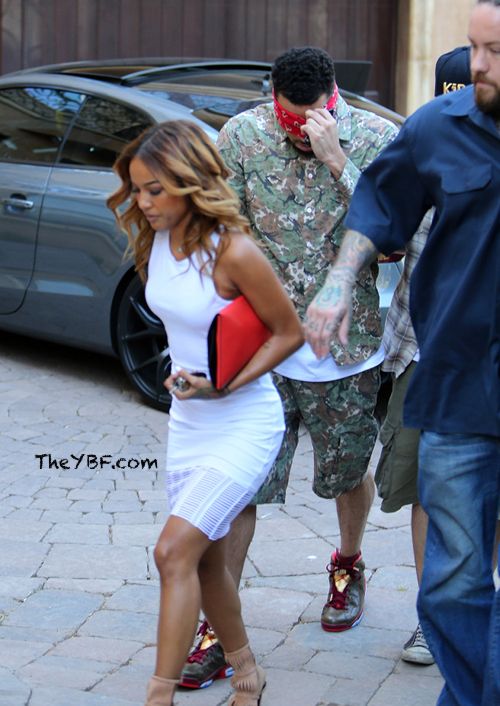 Looks like these two are back on...now that Chris is out.  Camo covered Breezy, Kae and friends celebrated the singer's homecoming last night in L.A.  Kae hosted the extravaganza, in a cute Topshop dress, and blindfolded her boo to walk him into his big surprise party.  And they were kissing and cuddled up all night: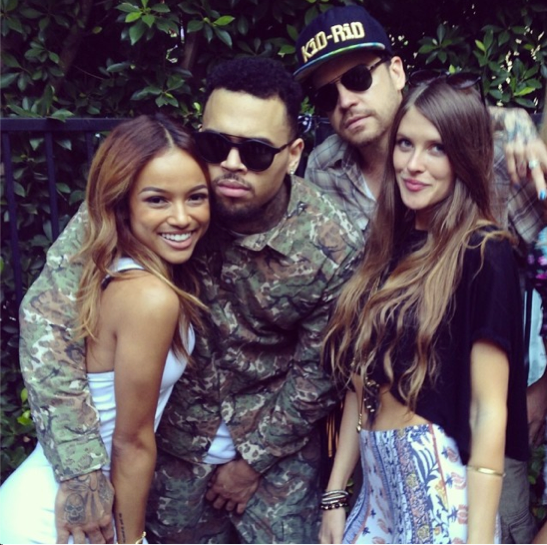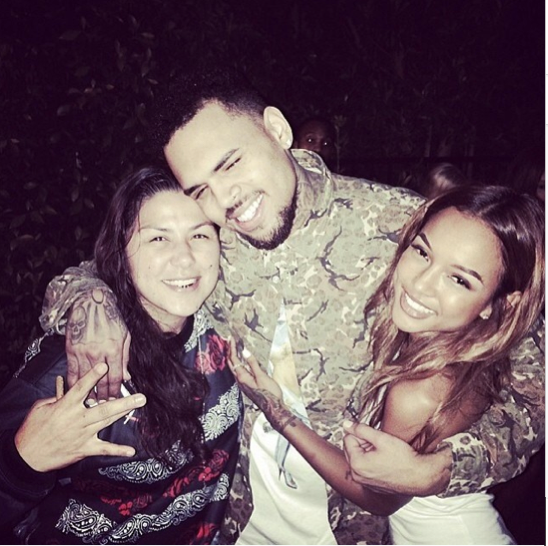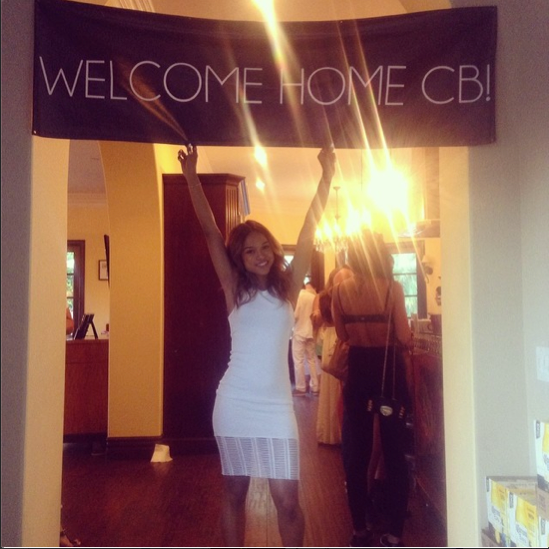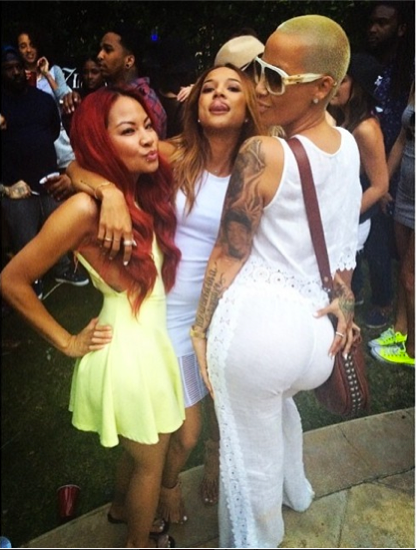 Amber Rose came out to celebrate as well, and Kae offered up the obligatory ass grab.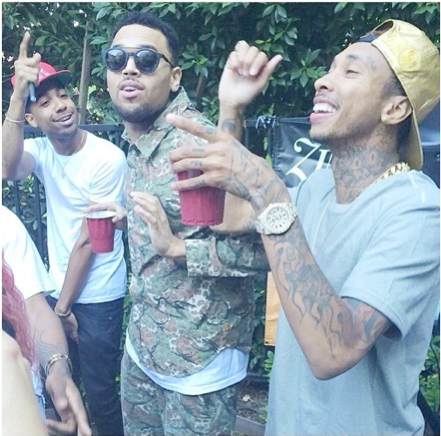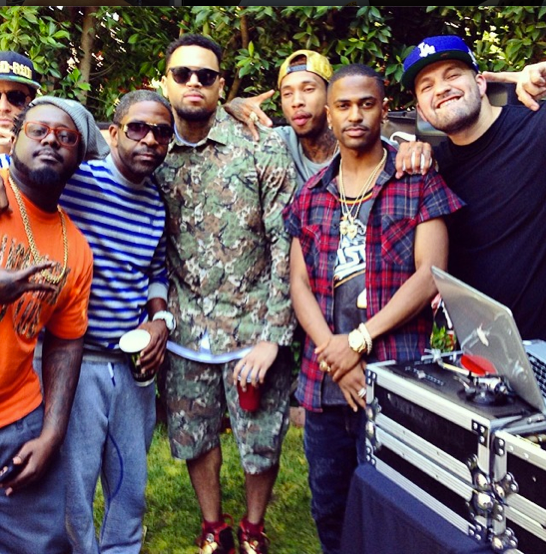 Chris' homies Tyga, Big Sean, T-Pain, Fuzzy Fantabulous and more were there with their red cups in hand (and it better be some SPRITE up in that cup Breezy).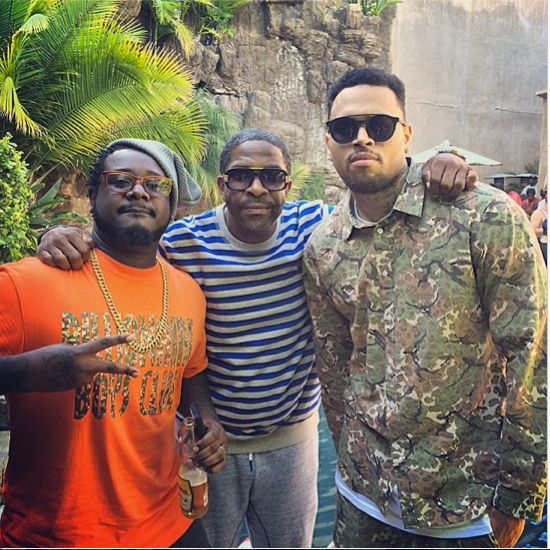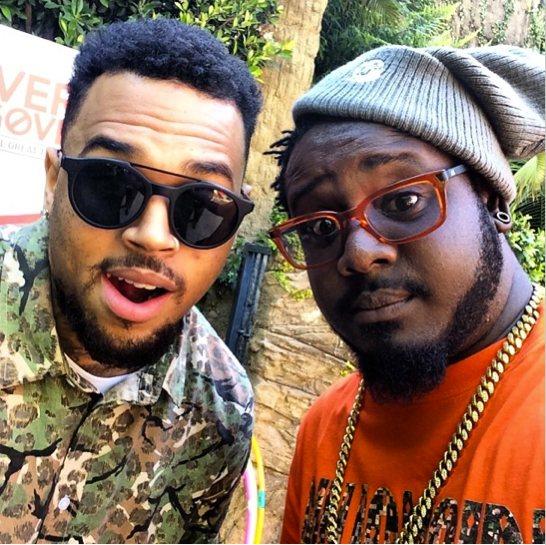 And T-Pain, who said in a recent interview that Chris was one of the very few people who showed him love during his depression, posed it up with his homie.
Time to get back to the music Breezy.  Welcome home.
Photos: Karrueche's IG/T-Pain's IG/Fuzzy Fantabulous' IG/Splash