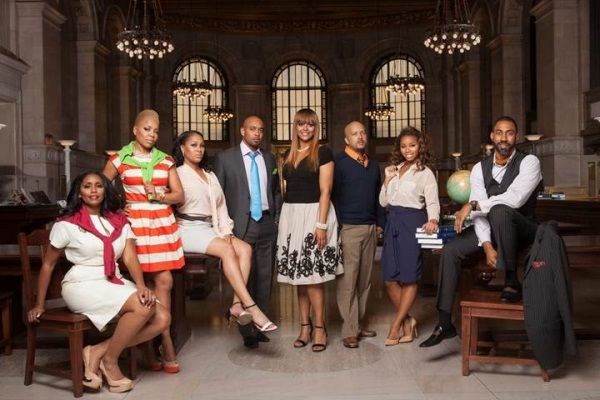 Another day, another reality show.  Does the Lifetime network have an upscale answer to the ratchet reality docu-series on the dial?  Get the deets on "BAPS", a new show about affluent Blacks in St. Louis.... 
Are you ready for a group of African Americans who are chasing the American dream while maintaining a sense of decorum?  Well, as much decorum as you can on a reality show?
A new Lifetime docu-series called "BAPs" pulls back the curtain on an exclusive, privileged and affluent group of African-American friends from St. Louis who are self-proclaimed Black American Princesses and Princes.  No, not extras from Halle Berry's iconic (you know that ish was legendary) film of the same name.
The series follows lifelong friends who are educated, sophisticated and believe being a BAP in today's world is a birthright. The press release reads:
"There is no shortage of conflict, humor and heart that comes along with being a part of this tight-knit clique, which includes, Anisha, Kristen, Gina, Jason, Riccarda and Brandon. Together, this group, whose dynamic can change from best friends to frenemies at the drop of a hat, attends St. Louis' elite fashion shows, the symphony and charity events… but no occasion is conflict-free. Competing to be the most successful and most beautiful person in their circle is sure to bind and divide them, especially when Anisha's boyfriend, Kendrick, and his niece, Rai-Rai are the anti-BAPs."
Does it sound appealing? We checked out the trailer and it looks pretty interesting. Is it time the world learns that Black folks come in shades other than "RHOA" and "LAHH"?
Lifetime will be making the sneak pubic very soon....
 
Photos via Lifetime