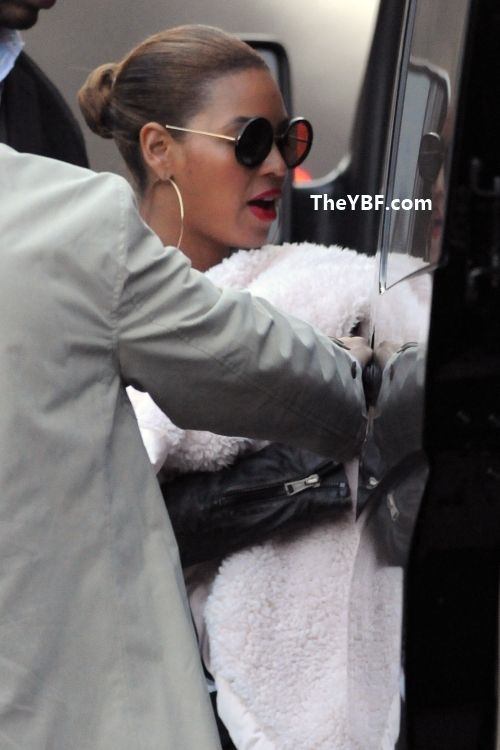 Beyoncé was spotted bringing her precious baby girl out for a day out in the park in Brooklyn yesterday.  Pics of a covered up Blue Ivy inside...
30-year-old mom Beyoncé made her way to Brooklyn to head over to Prospect Park yesterday with Baby Blue.  The twosome had a little fun in the park on a warmer than usual afternoon in New York: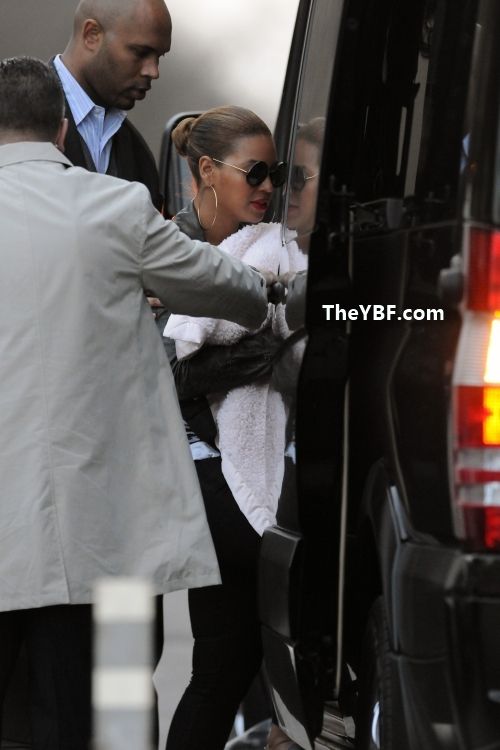 Bey's reportedly estranged dad, Mathew Knowles, was in Europe to push his new British girl-band "From Above."  Wonder if they've officially repaired their rift after Baby Blue was born....
Pics: INF