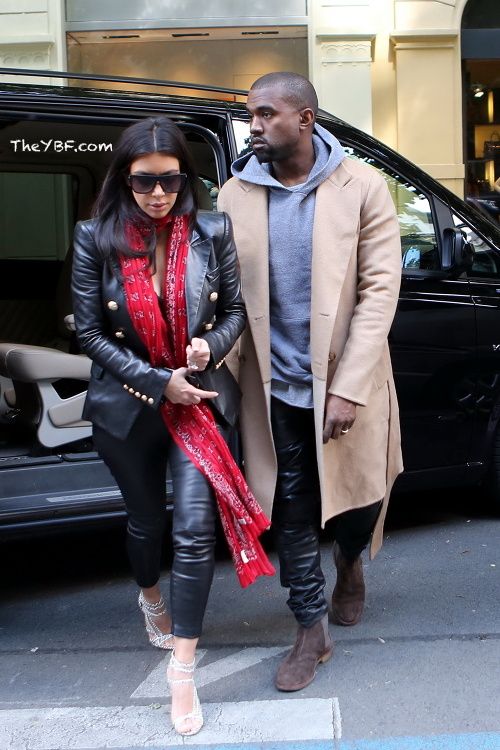 Newlyweds Kanye and Kim West were spotted out to dinner yesterday.  See their matching leather pants pics inside....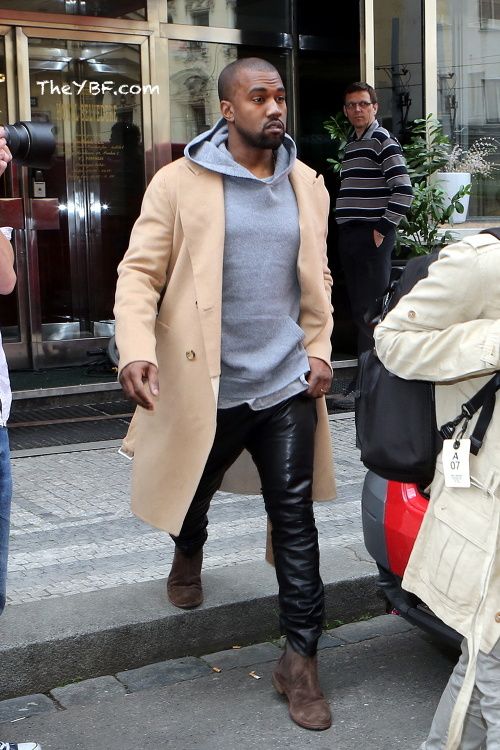 Married last weekend, newlyweds Kim Kardashian West and Kanye West were spotted heading to a restaurant in Prague for dinner.  They've been chilling in Ireland and spotted going to the movies several times.  Now it looks like they've skipped over to a new country.
Since last week, 1.9 million Instagram users have "liked" the couple's wedding photo, making it Instagram's most popular pic of all time. 
The two also shopped it up in a luxury retailer in Old Prague, their fave pasttime.
Once he's done "honeymooning", Kanye will head back to the States to perform in Austin, Texas (June 7).  Also.....32 seconds of a previously unreleased Kanye track titled "Black Bruce Wanye" has leaked. We're not sure if this is something "new", but it's worth a listen:
Photos via PacificCoastNews