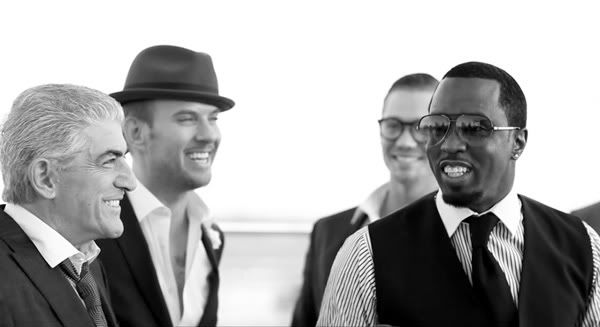 Diddy and the "new" Rat Pack which includes Jessica White, Idris Elba and Eva Marcille are back with an extended clip of their fabulous "Luck Be A Lady" ad.  Watch it inside.....
Shot in Las Vegas and set to the tune of Frank Sinatra's "Luck Be A Lady," Diddy has released an extended 3 minute clip of his Anthony Mandler-directed Ciroc ad.
Watch Jessica White, Eva Marcille, Christine Teigen, Chad Michael Murray, Aaron Paul, Lisa Seiffert, Michael K. Williams, Jesse Williams and Dania Ramirez in all their extended glory here:
About the Sinatra inspiration for the ad, Diddy told AdWeek today:
The spot that put Ciroc on the map was the first partnership we did with the Sinatra estate four years ago. I did a huge out-of-the-box buy on CNN, and I knew there would be a lot of traffic because Obama was running for president. And sales went through the roof. It was one of the most impactful ad campaigns in the spirit's history. Also, for years, people have called me the black Sinatra. So that's where the whole collaboration came from.
His next venture?  He says he's been in Mexico "studying" tequila.