A fake star studded movie trailer?  Yeah, it happened.  Go "On The Run" with The Carters inside as they promote their upcoming tour with the help of their Hollywood friends.  Plus, "SNL" spoofs "Elevatorgate"....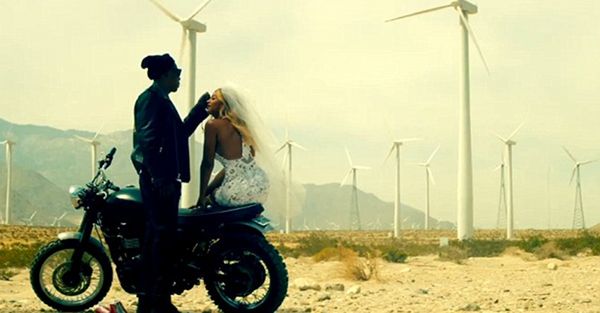 Who wants that perfect love story anyway? The Carters have pulled off another big ass surprise.  While Beyonce released a pic of herself recently on a set in a wedding veil on the back of a bike with her husband Jay Z, no one guessed Hollywood's power couple would get Hollywood's A-list on board as well.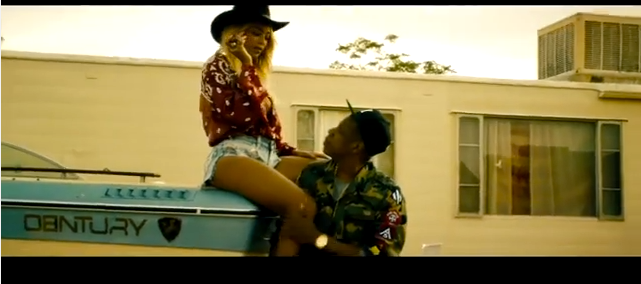 Directed by Malina Matsoukas (Beyonce's go-to girl who also directed the "Pretty Hurts" vid and more), a brand new "fake" trailer for the upcoming 'On The Run' Tour is some cinematic hotness.  It's called 'Run', it's a collabo project between Beyonce's Parkwood Entertainment and Jay's Roc Nation, and we're loving it.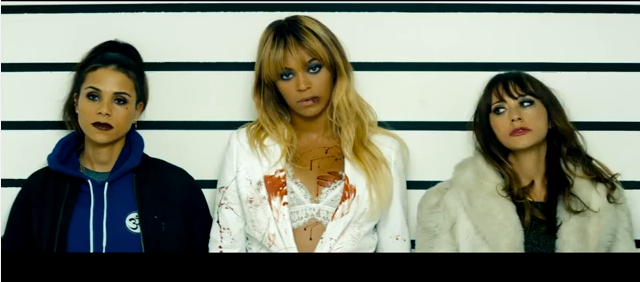 Mr. & Mrs. C tapped Hollywood's finest to pull a cameo in it, and the list reads like the front row of the Oscars & Emmys: Sean Penn, Don Cheadle, Jake Gyllenhaal (this must have been what they were laughing it up about recently courtside at the Nets Game), Blake Lively, Emmy Rossum, Guillermo Dìaz of "Scandal", and Rashida and Kidada Jones (Kidada was also Aaliyah's bestie).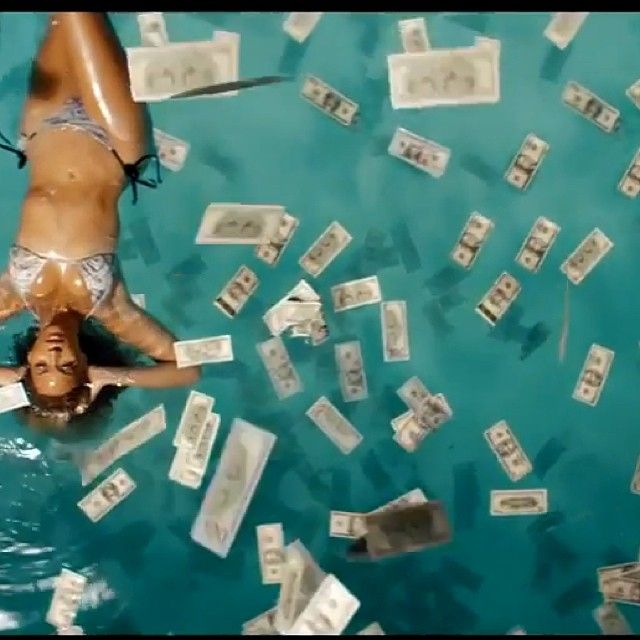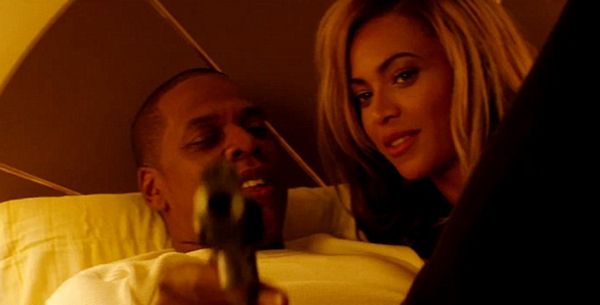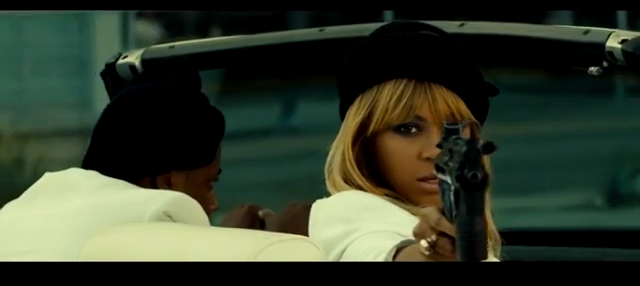 As for the "trailer", we get to see Bey blast some machine guns, the masked bandits going all Bonnie & Clyde robbing banks, Beyonce seducing her man with nothing but a gun and lingerie, and a bedroom scene a la Brad & Angelina's famously sexy 'outlaw' themed magazine spread all set to their song of the same name, "On The Run".  Oh, and Bey and Jay ride out into the sunset as outlaws.
We can see the new conspiracy theory churning now....Did Solange pop off in that elevator because she realized she never got an invite to partake in this?  Silly silly...
Say what you want about those two, but pulling off epic surprises is quickly becoming their fortè.  Check out the full fake trailer above from the COMINGNEVER.COM site.
The "On The Run" stadium tour kicks off June 25th in Miami.
BONUS: On Saturday night's season finale of "SNL", all the black castmates pulled off a hilarious spoof of Elevatorgate for the cold open. And Maya Rudolph even returned to play her Beyonce role. Ish was fun-ty. Check it above.