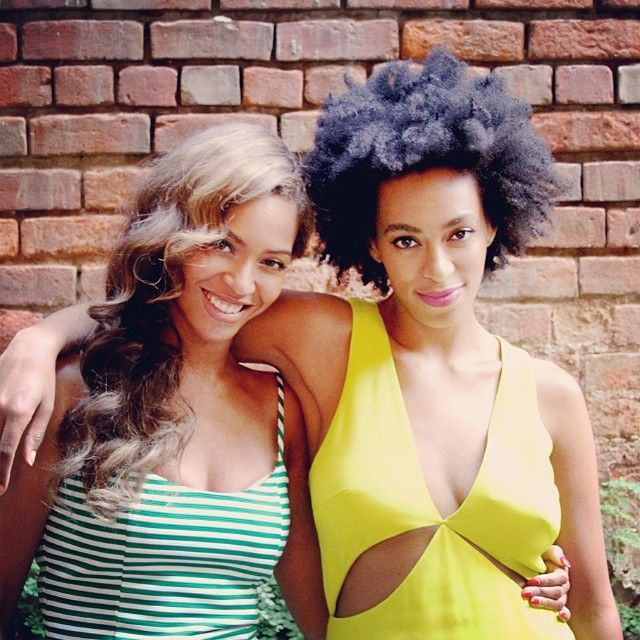 Recently, Solange Knowleswas spotted in New Orleans getting comforted by boyfriendAlan Ferguson.  And that occurred just as that joint statement about Cartergate came out.  Now, Beyonce has popped up in the N.O. right by her sister's side.
Check the pic and deets inside...
Beyonce posted yet another pic of herself and her sissypoo Solange chillin' in New Orleans.  And she made sure to title it "May 17th, 2014"...to let y'all conspiracy theorists know everything is all good in the Carter camp.  Or something.
After rumors spread that Solange and Beyonce were beefing after that elevator fight between Solo and Jay Z, and it appeared the younger sis had removed almost all pics of her big sister from her Instagram account, folks thought there had been a MAJOR falling out.
So both sisters have been going on IG binges, posting throwback pics with each other.  Clearly attempting to prove they are not at odds like folks think.
But it looks like all is well in Carterland.  At least for now.  And at least based on this pretty cute picture.
Photo: Beyonce's IG